In today's world, websites are important for every small or large-scale business. However, not everyone knows coding. What else to do? Certain CMSs, such as Divi or Wix, have made this task easier, where you can create your website with simple drag and drop. 
Although both are popular platforms for creating almost any type of website, a beginner can still get confused in choosing between them.
In our today's comprehensive guide, we will be discussing Divi Vs Wix. In a deeper dive, you will also get to know some of the pros and cons of both.
So, buckle on your sleeves and read on to pick the best builder.
Divi Vs Wix At a Glance
Before we dig into the key differences between Divi and Wix, you must know what they actually are and how they work.
Let's find out them together.
Divi: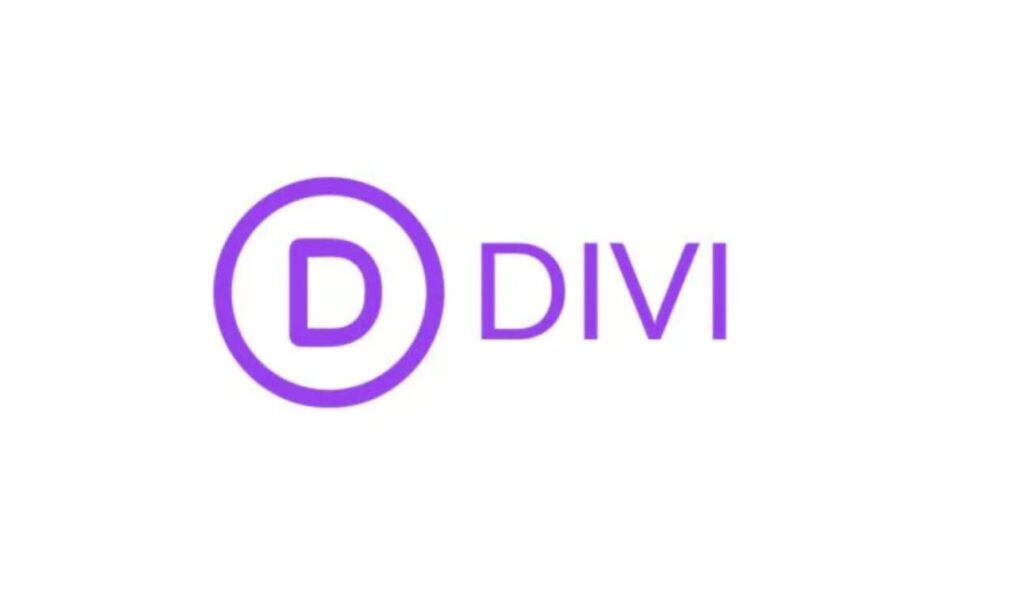 Remember, Divi is just a WordPress theme. It was built by Elegant Themes in 2013. 
However, the vast majority of the 46 modules will let you create your site with ease. Additionally, you can also utilize CSS functionality to customize the site completely. 
The idea behind creating the Divi was to create software to help the users build a website using all the essential development instruments without any limitations. And no doubt, the idea gets popular in no time.
So, Divi is a flexible theme to create a website, even from scratch.
Conversely, it also has more than 1000 ready-made layouts to help all the skill levels.
It means with Divi, you can either create a custom website or use any premade theme. 
Wix: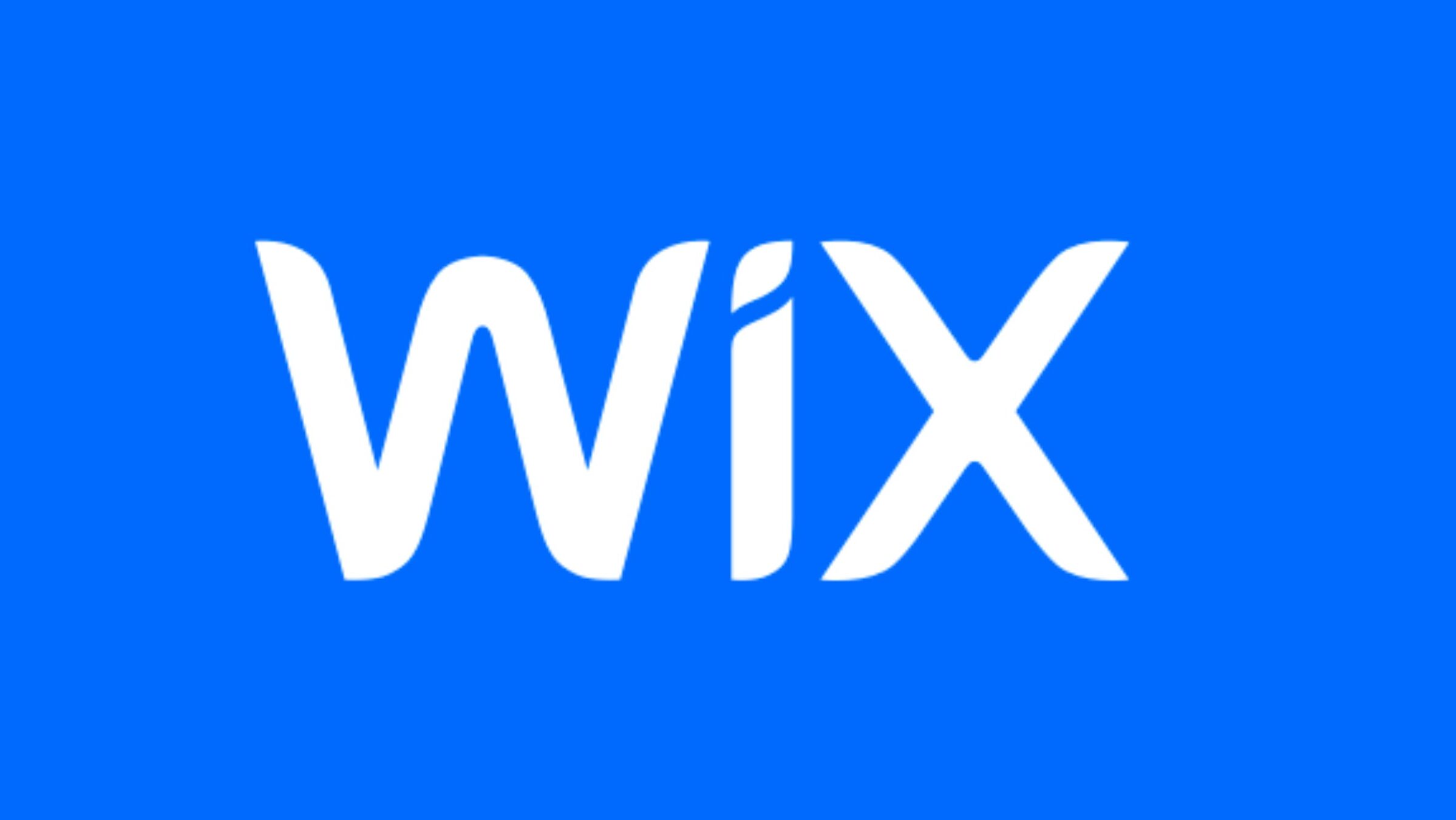 Wix was built in 2006 and acts as a complete cloud-based web development tool. 
The biggest advantage of using Wix is that you don't have to learn any type of coding, as it also supports simple drag-and-drop functionalities.
It has 500 templates, also known as preset themes, to help you create a website without any need to learn coding.
Remember, like Divi, Wix is not a theme. It's a complete package from building to hosting your site in a single place.
Difference Between Divi and Wix
Divi is a theme that you need to install on WordPress and has a narrower targeted audience. Conversely, Wix is a complete website builder with tons of features, from building to hosting a website.
In addition, both support drag-and-drop functionalities.
So, what makes them different is something we are about to cover in detail.
Ease of Use:
Divi has the simplest user interface, especially if someone is already familiar with WordPress. However, unlike any other WordPress plugin or theme, Divi can be accessed right from the browser. It means you don't need to have any prior installation or download in order to use Divi.
Additionally, in-line editing is the most exquisite feature that Divi offers. For example, there is no sidebar and all those setting options that other WordPress themes have. A simple popup in the preview section makes it the most accessible and simplest interface for any user.
Wix offers the simplest drag-and-drop functionality to create a website from scratch. Whether you are a beginner designer or developer, you can easily do so. Furthermore, different page elements and block functionalities are making it an accessible platform for non-techies.
Additionally, using Wix templates is also a good idea to reduce not only the effort but also the time to build a website. Using a bit of customization, you can enhance your site's look and feel.
Templates:
Divi comes up with more than 800 templates or premade themes to help a user. With this diverse variety of options, you can create a site to meet your needs. Additionally, Divi's website package is renowned for quickly designing a site, even from scratch.
On the contrary, Wix also offers more than 500 templates. All of its templates are extremely customizable and straightforward. So, if you want to use a premade template or customize your site, both are easy and accessible.
Third-Party Extensions:
In Divi, you will find more than 30 plugins. These third-party extensions are largely helpful in customizing a site and enhancing its compatibility. For example, the Divi event calendar, carousal module 2.0, and Supreme Pro are well renowned.
All those plugins or third-party extensions in Wix are known as apps. Most of them are free to use. All those wide variety of apps are helpful to make customizations like social media integration, different pop-ups, or SEO enhancement.
eCommerce Compatibility:
Making a site compatible with eCommerce is a hell of a task. Divi is a clear winner because it can easily be integrated with WooCommerce to enhance its functionalities. With it, you can not only create product loops or pages and shopping carts but can integrate payment methods just like PayPal or Stripe. 
Wix is also a great tool to set up your online store. And in this regard, Wix eCommerce premade templates are just lifesavers to get a ready-to-go online store. All you will need is a light modification to suit your preferences. That's how all you will need is to connect a domain, choose a template, import products, and add content, and you are ready to go live.
SEO Optimization:
Comparing the SEO opportunities among Wix Vs WordPress/ Divi is hard as both are compatible and great for SEO.
So, if you want to create a one-time website that requires fewer customizations and zero maintenance afterward, Wix is your go-to choice. However, Divi is more flexible and will need frequent updates.
Pricing:
Divi is a paid theme that requires a subscription to activate the theme. At any time, if you wish to move away from Divi, then you can also do so, and a plugin can be used to retain the content. Generally, Divi prices fall into two categories: yearly subscription and lifetime access. For example, you can get yearly access for $89 with one-year updates. Conversely, for lifetime updates and support facilities, you have to pay $249.
Wix has a wide pricing facility to suit every person's needs. For instance, it has six plans, and each plan will include hosting and domain in it. With that, each pricing plan has a different level of storage and bandwidth facility. The pricing options usually start from $5 to $11, $14, $17 and $25 per month. You can also utilize their free plan to test the service. However, the Wix domain and ads will be shown on your site.
Support:
Support is the most needed function to boost the website performance. In this regard, Divi offers different support systems, including a forum, documentation, and ticket system. However, the duration will solely depend on your pricing plan.
The Wix support system is really wide and active. It includes numerous articles, help centers, and even phone calls. Additionally, VIP support is also available to premium users.
Divi Vs Wix – Pros and Cons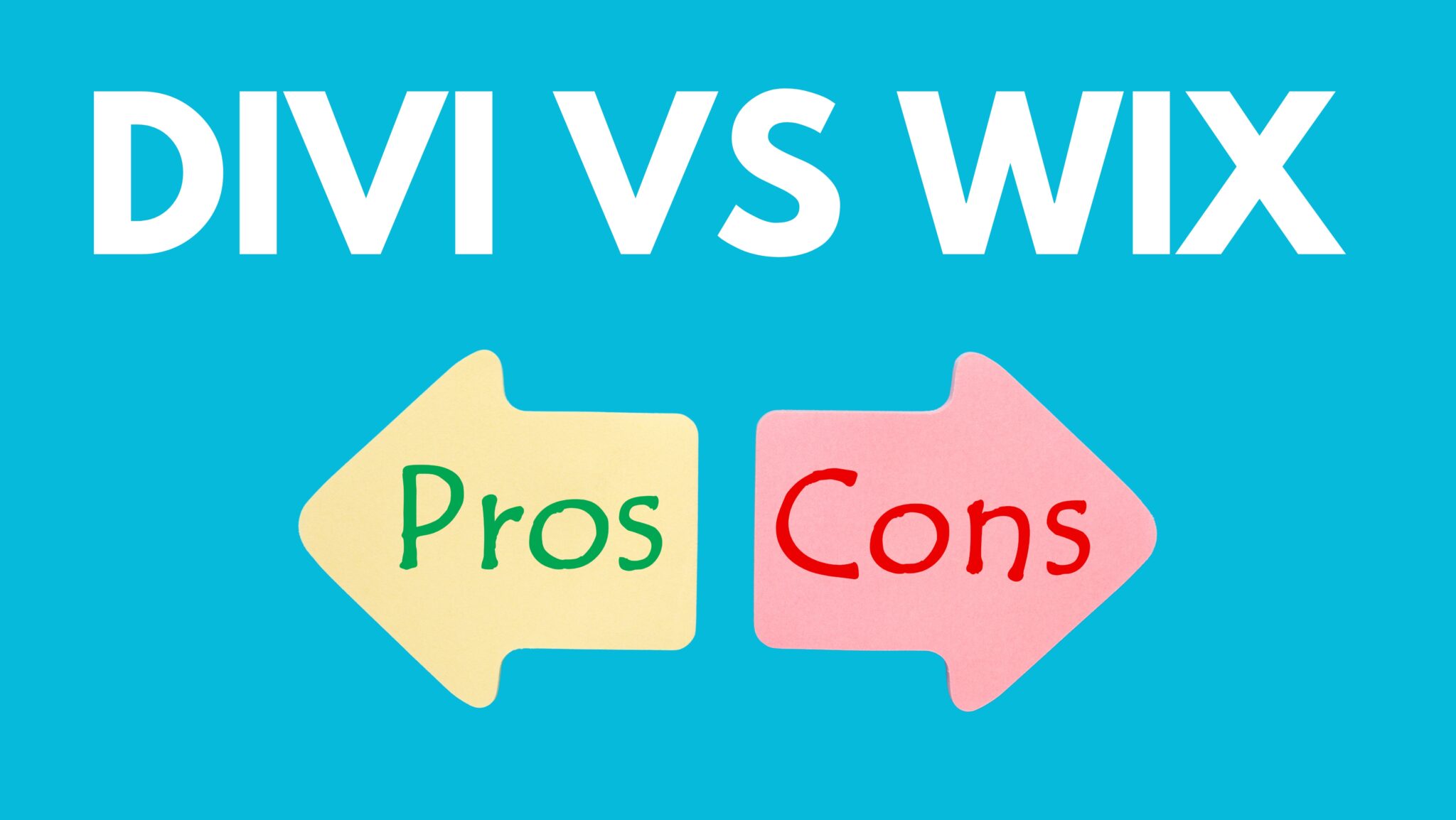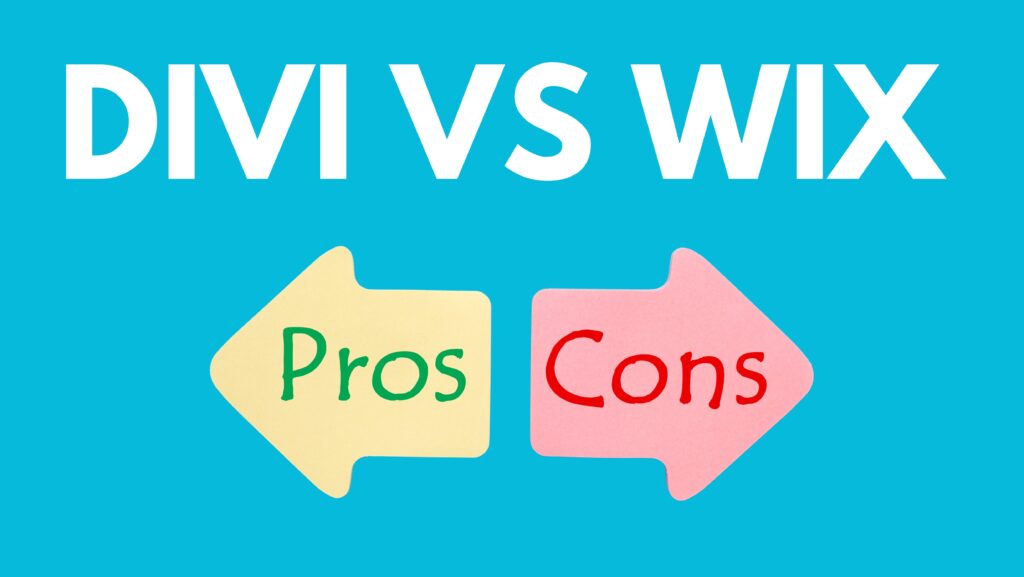 To get a better understanding of Divi Vs Wix, let's find out some of the key pros and cons.
Divi:
| Pros of Divi Theme | Cons of Divi Theme |
| --- | --- |
| Divi includes a powerful drag-and-drop page builder, making it easy for users to create and customize their websites without any coding knowledge. | While the page builder is user-friendly, it may have a learning curve for beginners, especially with its extensive options and settings. |
| Divi offers a wide range of design elements, layouts, and customization options, allowing you to create unique and visually appealing websites. | Some users have reported that Divi's code can be bulky, which might impact website loading speed and SEO. |
| Elegant Themes regularly updates Divi to improve performance, add new features, and ensure compatibility with the latest WordPress versions. | Divi is a premium theme, so it requires a paid subscription to access all its features and updates. |
| Divi comes with a library of pre-designed layouts that can help you get started quickly and save time on design. | Transitioning away from Divi can be challenging because the page builder's output is not always compatible with other themes or builders. |
| Divi is built with responsive design in mind, ensuring that your website looks great on various devices and screen sizes. | While Elegant Themes offers support, some users have reported that it may not be as responsive or helpful as they would like. |
| There is a large and active community of Divi users, which can be a valuable resource for getting help, sharing tips, and finding additional resources. | Depending on how it's configured, Divi websites might not be as lightweight as some other themes, potentially impacting performance. |
| Divi includes a split-testing tool, allowing you to test different designs and determine which performs best. | Like any popular theme, Divi may attract more attention from potential attackers, so it's crucial to keep it updated and secure. |
Wix:
| Pros of Wix | Cons of Wix |
| --- | --- |
| Wix is known for its easy-to-use drag-and-drop website builder, making it accessible to beginners. | Advanced SEO optimization options are somewhat limited compared to self-hosted platforms like WordPress. |
| Wix offers a wide selection of professionally designed templates for various industries and purposes. | Once you choose a template, you can't switch to a different one without starting your design from scratch. |
| You can create a website on Wix without any coding skills, making it ideal for those who don't have technical expertise. | While Wix does support e-commerce, it may not be as feature-rich as dedicated e-commerce platforms like Shopify. |
| Wix provides hosting services, so you don't have to worry about managing hosting separately. | It may not be the best choice for bloggers who require advanced blogging features. |
| Wix has an app market with various add-ons and extensions to enhance your website's functionality. | Wix may not be the best choice for complex, content-heavy websites. |
| Wix offers customer support through various channels, including email, phone, and a knowledge base. | It can be challenging to export your Wix website to another platform. |
| Wix automatically optimizes your website for mobile devices, ensuring a responsive design. | Free Wix websites display Wix-branded advertisements, which can be removed with a paid plan. |
Is Divi Better Than Wix – Which One is Best?
To conclude, Divi and Wix are both unique in their respective ways.
In order to make a better decision, you need to analyze your and the customer's needs and requirements first and then make a decision.
More specifically, the quickest and easiest way to publish a site is Wix. However, Divi is more suitable if you need diverse customizations.
Hopefully, this guide has created some value in yours. If so, don't forget to subscribe to our newsletter for more exquisite posts like this.
Till Next!