Fewer WordPress errors are quite annoying. And one of them is "The site is experiencing technical difficulties."  And this can even get worse when you don't even know what's causing the issue and how you can fix it. 
Right?
So, if you want to know all those troubleshooting steps to fix this error along with the reasons, keep on reading. In this comprehensive guide, we will discuss it all. 
What is the Error "Site is Experiencing Technical Difficulties"?
In simple words, "the site is experiencing technical difficulties" is a WordPress error that is fatal. Generally, WordPress 5.2 or above is more likely to show this error. 
If you have this error, it means your site won't be visible on either the front end or the back end.
Meanwhile, the message remains the same, either on the front end or back end of the website, with additional information of "check your site email inbox for instructions." Still, the message appearing in the email inbox does not state any specific reason or solution.
So, if there are no stated reasons, how would you be capable of finding the cause and fix it?
Don't worry; here we have got the solution.
Reasons Why Are You Getting "The Site is Experiencing Technical Difficulties Error"?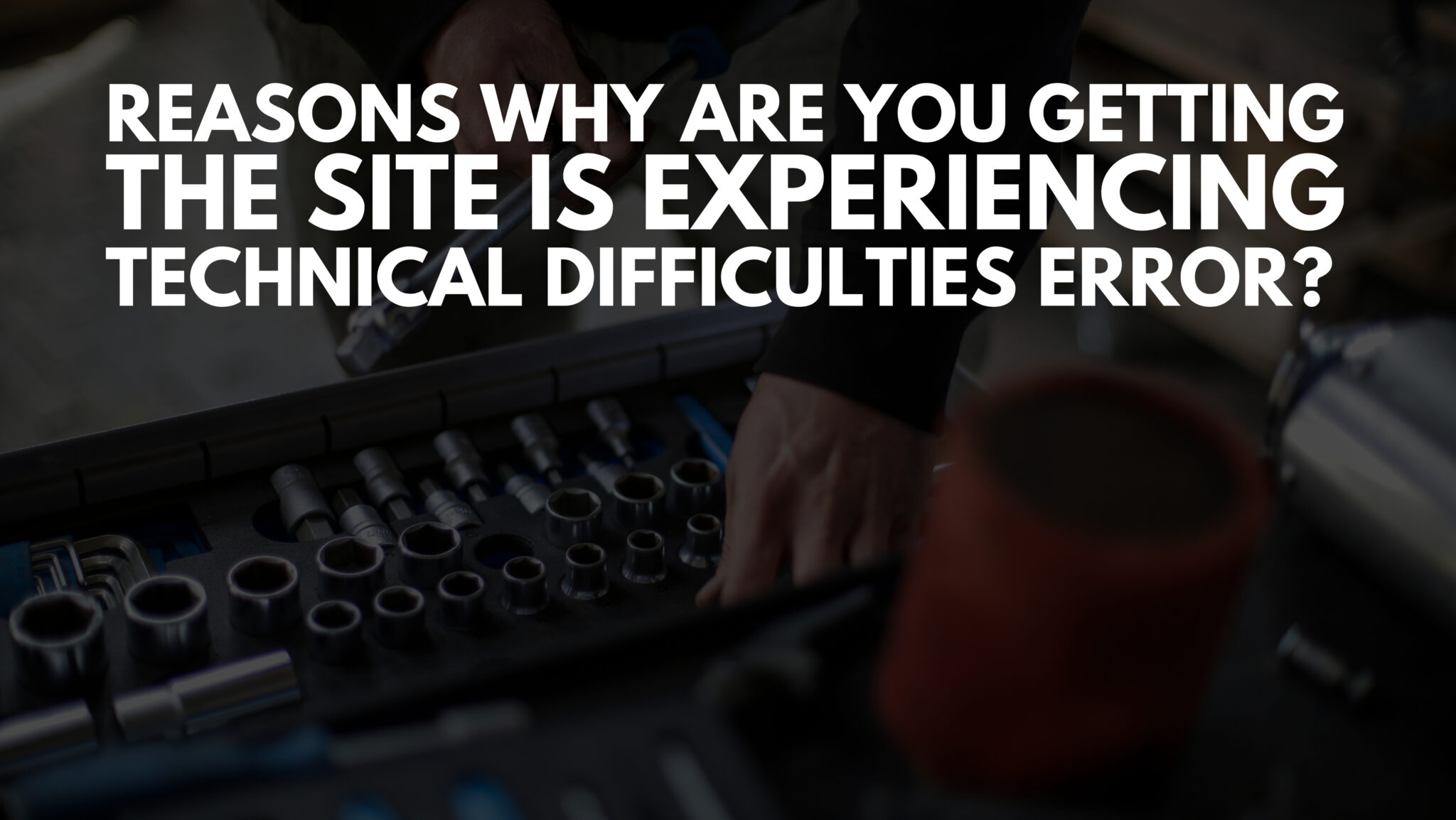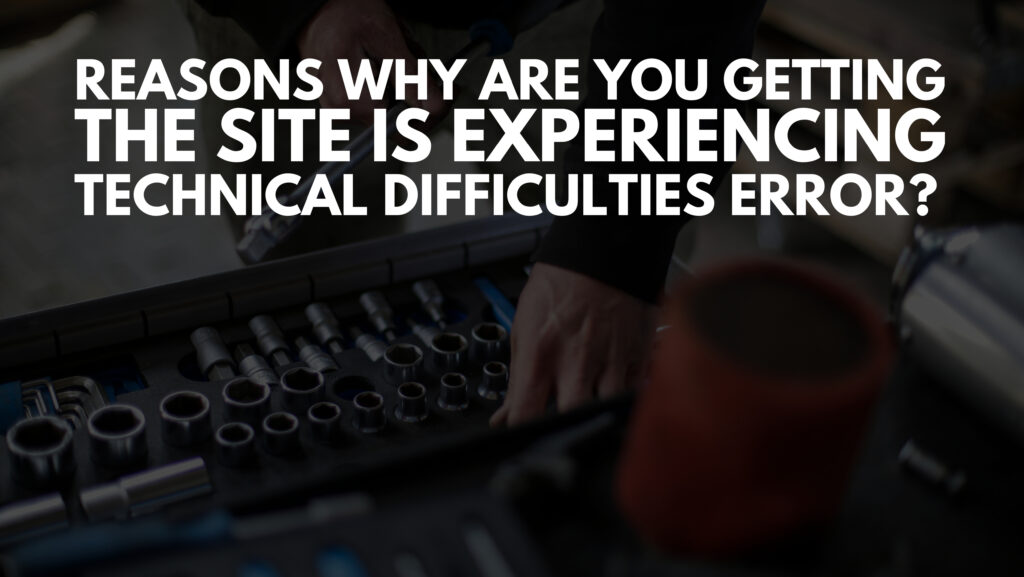 There could be various reasons why this error occurs on your website. However, the prime reasons have been listed below to help you find the cause.
Let's check them out together.
Theme and Plugin Conflict:
One of the most common reasons why this error occurs could be a conflict between a plugin or theme. For instance, two WordPress plugins can have different codings and may be incompatible with each other. In that case, chances are you will probably see this error as well.
WordPress Version:
WordPress always keeps its CMS updated with regular updates. If you are using an older version of WordPress, then this issue can also occur, as you will probably lose your theme compatibility.
Mishandled Updates:
Almost all WordPress themes or plugins have regular updates, and sometimes, the updation process can go wrong. This can even fail even if you are just clicking the update button to let it automatically happen. So, if you have just recently updated any theme, plugin, or WordPress version, do consider it, as it can also cause the error.
Malware:
In rare cases, this error will occur if your site is been hacked by a hacker and is affected by a malware attack. However, the malware can be in several forms. For instance, redirecting to another site or promoting something to download.
Server Issue:
Sometimes, there could be no issue on your end, but the server is leading the cause. Connecting with the hosting provider could give you the best solution or simply resolve the matter.
How to Fix "The Site Is Experiencing Technical Difficulties" Error in WordPress?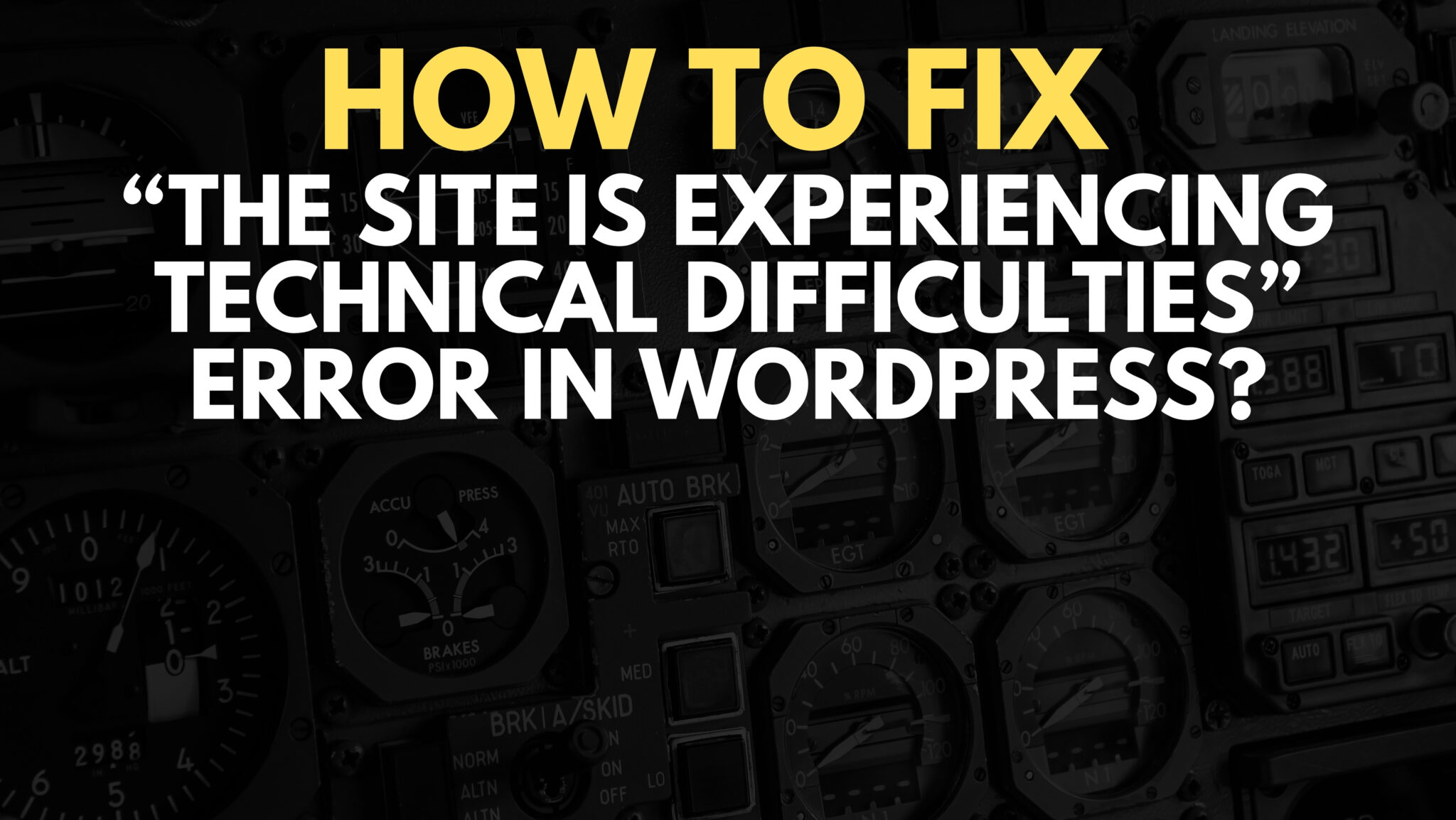 However, the error message is not very helpful to fix this error. Still, luckily, it can be fixed using simple strategies, and here are the ultimate ways you can try. 
Contact Hosting Provider:
Before you actually dig into any other method of fixing the error the site is experiencing technical issues, we would highly encourage you to connect to the hosting provider first.
It's because often, the problem lies in the hosting provider, and trying the mentioned methods can go to waste.
However, if there is no issue on his end, then you can try fixing the error.
Use Recovery Mail:
If you see the site is experiencing technical difficulties, WordPress will send you an email as well stating the cause or possible solution.
Remember that the email will be received only at the admin email address.
The email subject will be "Your site is experiencing a technical issue." All the necessary information causing the error will be in this email.
It will also include a unique link. By using it, you can log in to your WordPress dashboard. And navigate to fix the issue. 
Simple as that!
However, this method may not work for all, and you may have to analyze and fix the error manually.
Solve the Conflict:
If in the received email, the reason is stated that your plugin or theme is causing a conflict, then it's time to fix the error quite easily.
Firstly, use the special link provided in the mail and log in to your WordPress dashboard.
Now, go to the plugin screen and disable the plugin causing the conflict.
Don't forget to select "exit recovery mode."
If that plugin or theme is the culprit, the matter will be resolved.
Upgraded PHP Version:
Using the upgraded and newest version of WordPress is your need. And if you are not doing so, you are probably leading the error "the site is experiencing technical issues."
That's why we would highly suggest you update the PHP version of WordPress and all other themes, plugins, or elements used in a site.
Key Takeaways:
Wrapping up the discussion with a note that if you have tried all the above-mentioned methods and nothing works?
We suggest you check WordPress and all other relevant forums for the solutions. And if the error persists, hire a professional for help. 
Nevertheless, if you have further queries, do write in the comment section. We are always there to help.
Till Next!