Suppose you landed on a website; would you wait for a few minutes or seconds to load the website? Of course, nobody would wish to wait for longer times to load the website. Meanwhile, according to Google, a user takes only 3 seconds to bounce back from the website. That's why considering the factors affecting website performance is essential nowadays.
In today's guide, we will talk about all those factors that are affecting your website performance and resulting in your bad results. So, let's get a quick jump into it.
Factors Affecting Website Performance:
Website performance includes key indicators from how quickly it loads to SEO performance and conversions you are getting. And you would never be able to find the solution until you figure out the reasons. Remember, a high-performing website must have a clear user interface, fast speed, and ease of accessing the various sections of the site.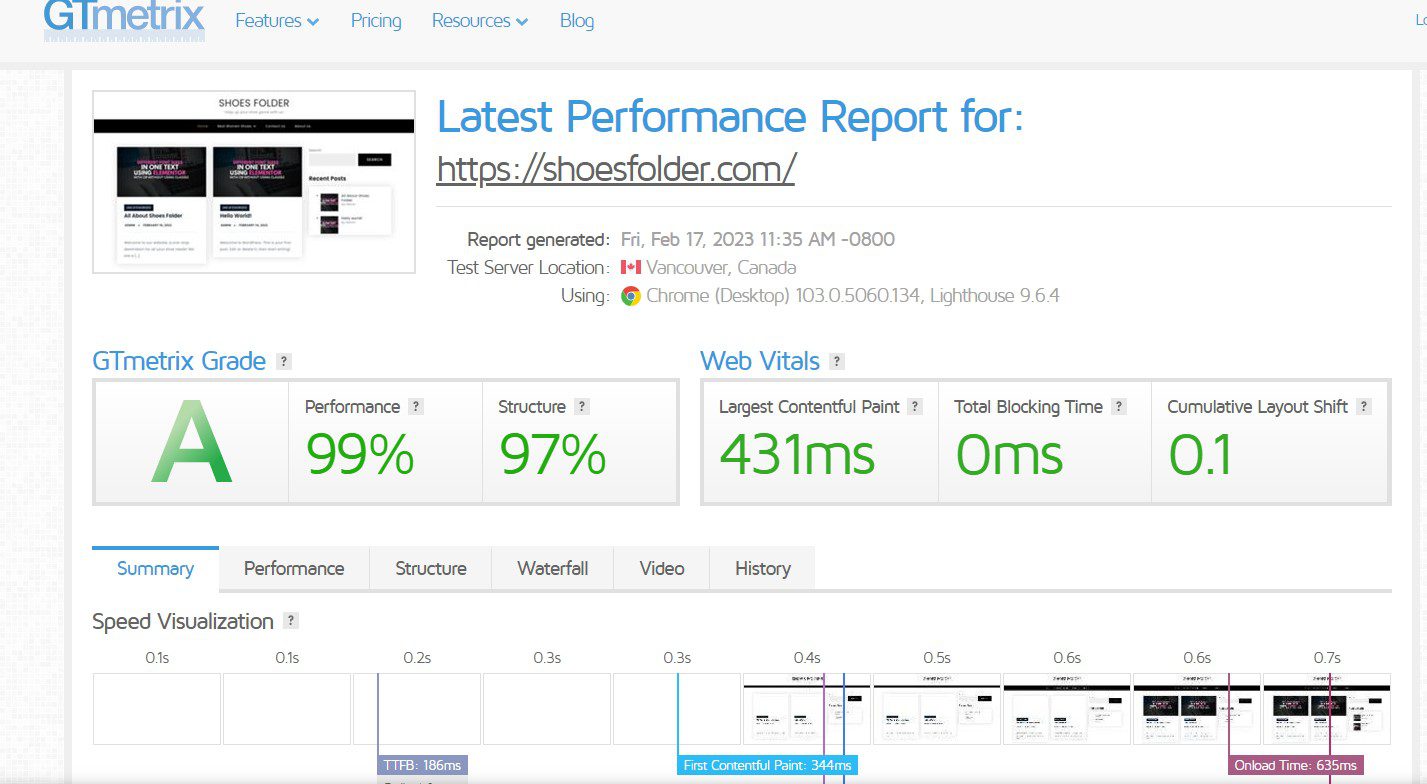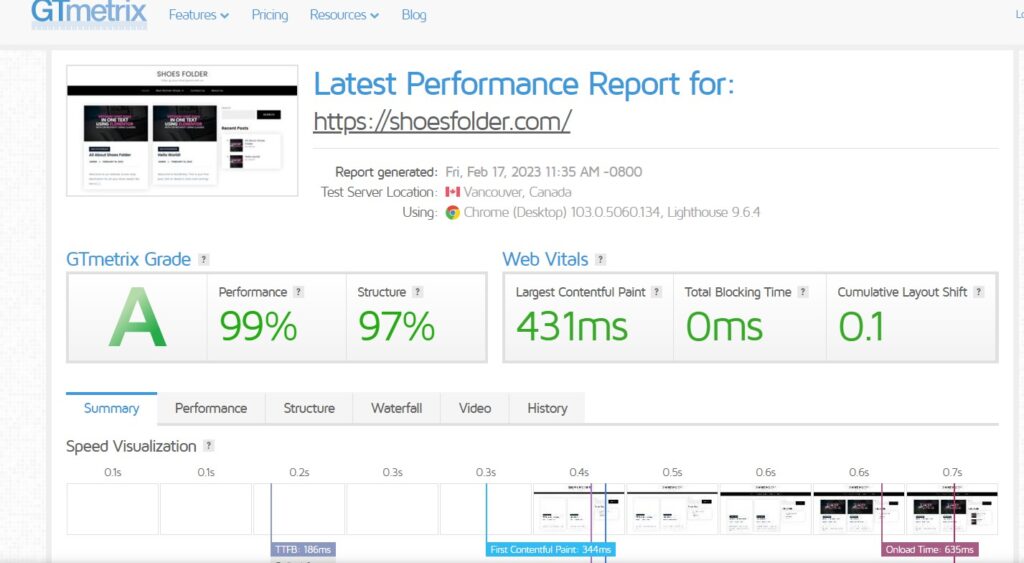 So, if you are concerned about why your website is not performing well or are unable to figure out the factors affecting website performance, then you don't have to worry anymore. You are about to read the key factors that will help to figure out the reason so that you can take actionable steps against it and can improve the website performance.
Poor Coding:
It doesn't matter whether you have created a website using CMS or Custom coding of HTML. We all have to use codes to some extent. And if these codes remain unresponsive or are used drastically, then the chances of affecting site performance will increase automatically, especially if you are using Superfluous codes to your website that don't add any additional value. Then you must remove them as they can be the biggest factor affecting website performance.
More specifically, if you are using unnecessary coding to your website that doesn't have any purpose or meaningful consideration in a website, then it will highly affect your website performance. Meanwhile, poorly generated or invalid coding will also cost you to compromise on user experience.
Image or File Sizes:
Images are an exquisite source to grab user attention. Meanwhile, these images can be useless if they are not loading properly or affecting website performance. That's why the main purpose of a website is not to use attractive images but ones that will create user attention and will not cost you to compromise on its performance. Though, it's good to have many images, infographics, or various files on your website. But in all these things, you must consider how heavy the image is and how it's affecting the speed.

You must know, a page with plain text would take only 4kb space to load. But, if you are using any kind of images or images more than often, it can take up to 100kb of space. So, it's true that images or other files are taking up more space than usual, and you need to optimize them properly. A general rule of thumb is to use PNG for graphics, charts, or other essential non-photographic images. On the other hand, you should prefer using JPG for real-life photographic images.
Server and hosting platforms:
This could be the most important factor affecting website performance, but it is often overlooked. This doesn't only include the CMS or hosting you choose, but it also includes which hosting plan or package you choose for your site. Website hosting is comparatively expensive. That's why many site owners prefer to use shared hosting, as they are budgeted options for them. Remember, shared hosting can be beneficial only if you have less than 1000 visitors per day. But, if you have more than this, you just need to change the hosting plan or provider. So, if you keep on using an incompatible or inadequate plan or hosting provider, then you will have to struggle, as it will highly affect your website performance.
In general, shared hosting is an exquisite way to save money as the resources such as memory and disk space are shared. Meanwhile, you may have to compromise on the performance because you will have limited RAM resources to manage the site.
Unnecessary use of plugins:
WordPress is the most popular CMS around the world, and mainly it's the ease of use which makes it popular. Hundreds of plugins are also available that can be used comfortably, and a daunting task can be done with the help of just a few clicks. Furthermore, as the saying goes on, there will always be a plugin for every problem of your WordPress site. That's why it has created an ease in the life of many web developers and users. But remember, unnecessary use of a plugin can also be the biggest factor affecting website performance.
Some of those plugins are free to use, and some are paid. But mainly, all these plugins were created by using the same kind of coding and can be beneficial with a little on and off. That's why it doesn't mean you have to use each plugin. So, be careful and choose wisely which one you use. After all, you can't compromise on your website performance. However, there is no set number of plugins that we could recommend you limit, but we must say use only well-coded and trusted plugins only.
Other Factors Affecting Website Performance:
Every browser uses an HTTP (hypertext transfer protocol) to load a page or website. And the general rule of thumb is the higher the number of HTTP requests from a browser to a server, the higher the bandwidth consumption. This will lead to highly affecting the website performance. That's why keep your HTTP requests to the best possible minimum.
Hotlinking is becoming popular nowadays. Under this method, a developer will upload your site image link on his site. Ideally, this process will take less time to load the image for the developer, but meanwhile, it's affecting the host's bandwidth and can be a factor in affecting website performance.
If you have used redirections on your website that are more than usual, then your website performance will also get affected.
A CDN is a content delivery network system, and the absence of this system can also be a factor affecting website performance. Where CDN helps in the faster delivery of content across the internet.
Furthermore, an increased number of files and the slow response of the server can also affect performance.
Lastly, your internet connection also plays a massive part in performance optimization. It doesn't matter how hard you try to optimize it, but it will not be possible if you are still using 3G.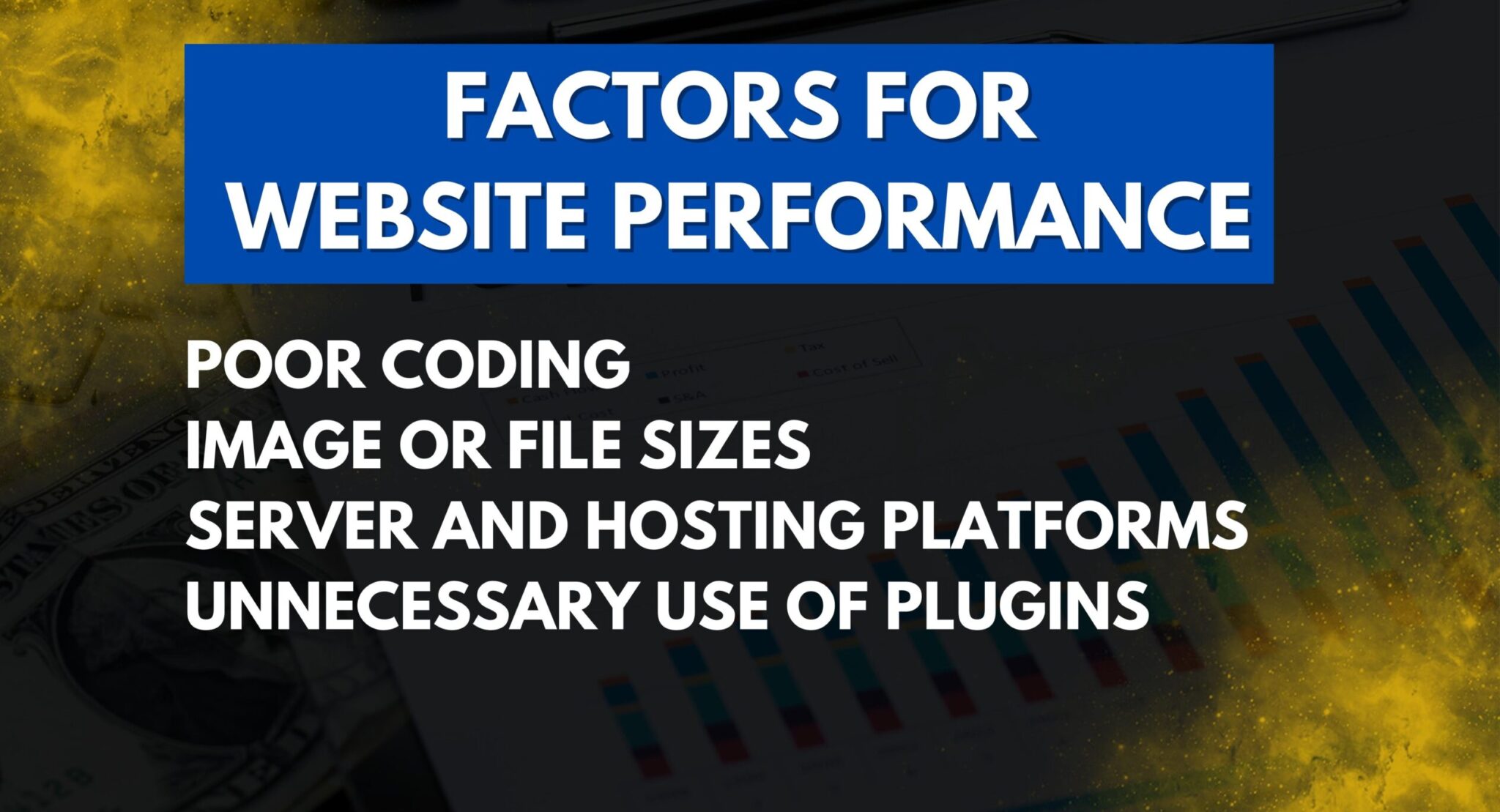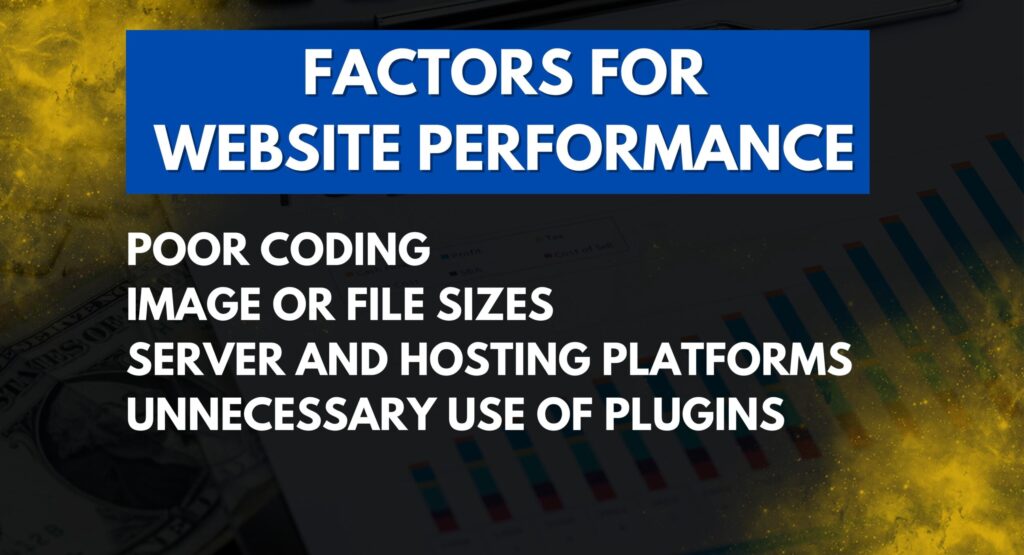 Wrapping up:
To wrap up the whole discussion, we must say, as we had stated, the most common factor affecting your site performance. If you are suffering from any of these, it doesn't mean there is no solution. There are hundreds of ways that are also available through which you can prevent these issues.
All you have to do is to optimize your images, videos, and videos and compress them to the least minimum size. Moreover, minimize the coding and compress the CSS and use a trusted and faster CMS and hosting plan. In short, the solution lies in the problem. All you need to do is to figure out the reason. Once spotted, then finding a solution is easier.