There are many reasons why you should do freelancing in Pakistan. The country has a rich culture, a beautiful landscape, and a thriving economy. And, of course, there are plenty of opportunities for freelancers.
Pakistan is One of the most well-known areas for freelance specialists. Pakistan produced an export trade income of $397.3M during 2021-22 with around a 3% of Development/Growth rate. Contains IT-related $265.444 million and non-IT-related commodities of $131.884 million.
But where do you start? There are so many different freelancing websites out there, it can be hard to know which ones to trust.
Luckily, we've done the hard work for you. Here are 10 of the best freelancing websites in Pakistan, where you can find work that suits your skills and interests.
Let's have a fact check first; Pakistan holds the 4th number in the fastest freelance growing countries because it is reported that Pakistan has an exceptional growth of 47% in their freelance income. You probably also want to become a part of these figures, Right! of course, yes that's why you have searched for the top and the best freelancing websites in Pakistan
Note: These figures are not like beating about the bush, these are the actual figures of one of the best digital payment platforms Payoneer. And, you must be proud that Pakistan is leading the exceptional record growth in the whole of Asia.
I know, you are excited to get to know them. So, let's take a jump to the top digital earning platforms For those who don't know about Freelancing So here it is and If you want to skip easily you can use Table of Content.
What is Freelancing?
since we are talking about the best freelancing sites, tell me first how it could be if I told you what actually freelancing is. No doubt, it will be great. So, In short…
Good to know:
"In 2020, there were 59 million people doing freelance work in the United States and this is an increase from 2014 when there were about 53 million people freelancing. There was an exceptional increase in the number of freelancers since 2014" Here is a Graph
So, now you are able to understand what freelancing is and there would be no more chances of getting confused about how freelancers generate money. Right! so let's move on.

Find more statistics at Statista
Roadmap to Start Freelancing In Pakistan:
As a beginner, It is not much difficult task to start as a freelancer in Pakistan but it is tricky because you have to Manage your time Focus point, etc. strictly.
Let me give you a short Point to get Started Using this it'll be easy for you
Start Learning a Skill (I'll recommend selecting a technical skill for High paying Client You can learn from Youtube, Udemy, and One of the best platforms in Pakistan named Digiskills by Govt of Pakistan)
Practice the Skill
Create an Arranged and Professional Portfolio (You can use DropBox and Google Drive but If Affordable than your Own website is ideal)
Suited profile on a Freelance marketplace Like Fiverr Upwork etc Mentioned below with Complete Details
Social media profiles for Personal and Website Marketing and Branding
You are good to go just Optimize your profile and earn money online 🙂
Top Freelancing skills in Pakistan
Digital Marketing
Social Media Managers
Virtual Assistant
Graphics Design
web and App Development
Video Editing
Content Writing
One to One Mentorship or Consulting
Types of Freelancing Websites:
Now, when it's all clear to you, we are going to talk about the most exquisite question about the best freelancing websites in Pakistan. So, without further ado, let's take a jump into it.
There are several freelancing sites available in the world but mainly they are focused on two types. So it would be fair enough if we focus on those two types of freelance marketplaces first.
Here we go…
Traditional Marketplaces
In this marketplace, a buyer posts a project and a freelancer bids (submits a proposal) on the project, and through this process, the client or buyer hires the freelancer. It means any freelance marketplace in which the buyer and seller have direct contact among them is known as a traditional freelance marketplace. Upwork Guru is a common example.
Non-Traditional Marketplaces
The marketplace on which a freelancer can publish his Gig (Product/Service's Showcase) and whenever a buyer searches a keyword related to the project, services will appear. Buyers will be able to analyze the services of freelancers and select one of them to purchase. Buyers can also use PMB (Private Messaging Box) to negotiate. Freelancers can also send custom offers to individual buyers. A common example of a non-traditional marketplace is Fiverr
This Concept is to understand the type of the market And now All marketplaces are working on Something like a hybrid.
Note: Though no boss is watching you and colleagues aren't there to judge you but self-discipline is necessary to stay on track. There is nothing like that by sitting at home you can't concentrate on your work. That's why for the previous two years, Pakistan is one of the fast-growing countries in Freelancing you can read the complete article at Propakistani.
There are many sites for freelancing on the internet and I'll tell you the 10 Best Freelancing Websites for Pakistan let's have a look
What are the best freelancing websites in Pakistan?

There are many freelancing websites in Pakistan that offer a variety of services. Here is a list of the10 best freelancing sites in Pakistan:
Fiverr
Upwork
Guru
WorkChest
PeoplePerHour
Toptal
SimplyHired
iFreelance
Get Freelancer
Flexjobs
Lets Start
1- Fiverr: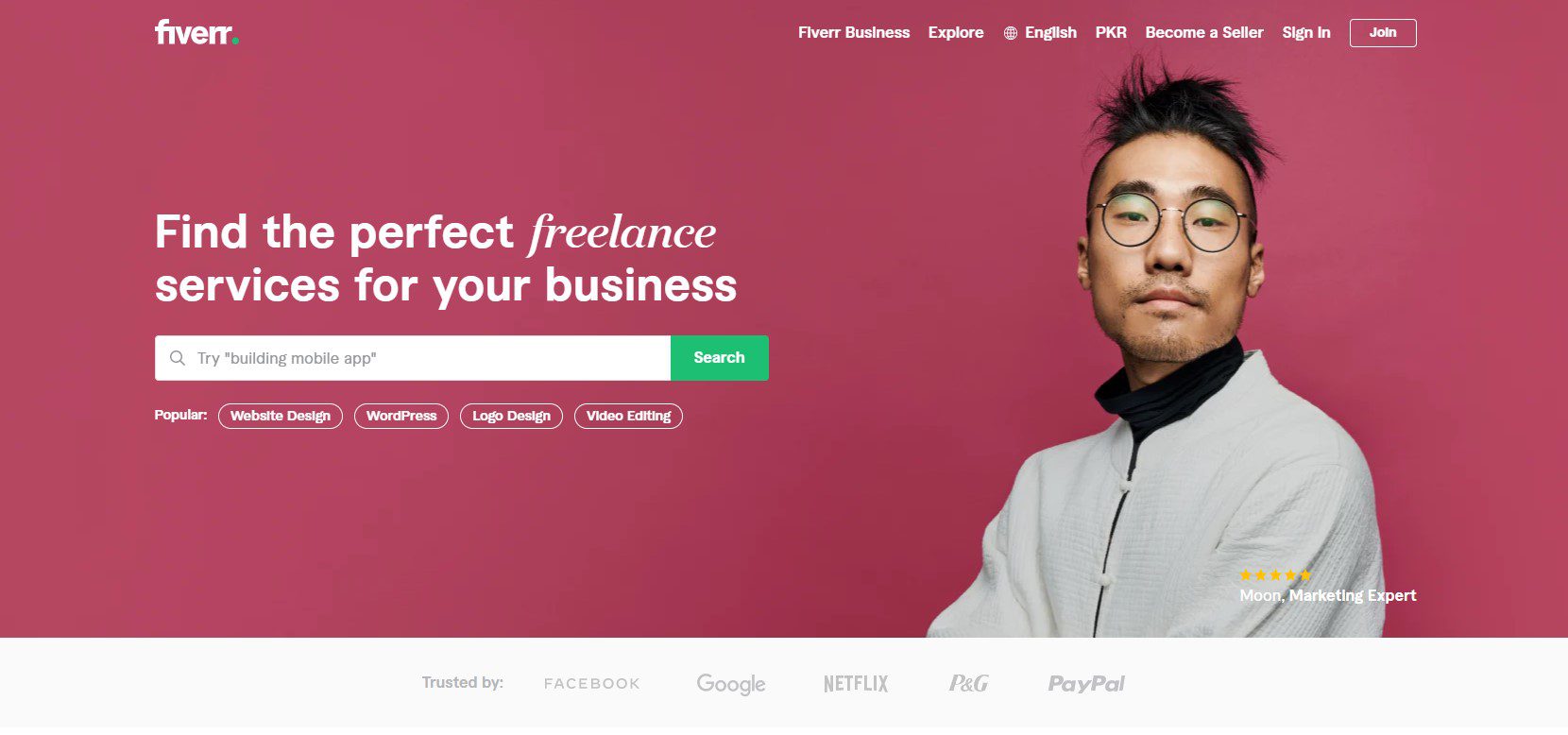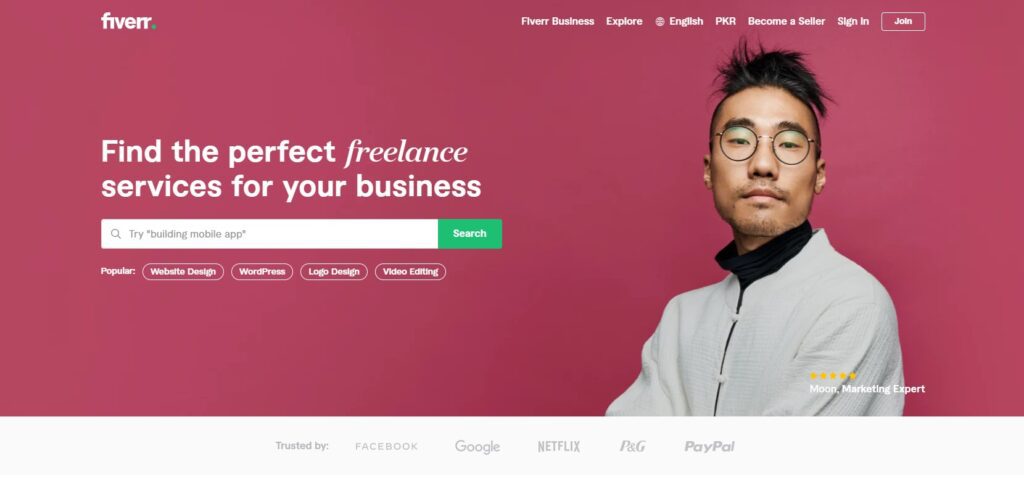 No one can deny the Importance of Fiverr in Online marketplaces. As Fiverr is creating a massive number of freelancers in the whole world and the ratio of freelancers and buyers is too high. in fact, the ratio is not coming down; moving up speedily.
As we have considered it at the top of the list in our freelancing cities in Pakistan, let us tell you why.
Fiverr is free to use.
Anyone can quickly sign up at Fiverr.
You can create 7 gigs (job offers) that are enough for a quick start for beginners.
Opportunity to respond to 10 buyer requests daily.
Good to know: The website was launched in early 2010 and by 2012 was hosting over 1.3 million Gigs. The transaction volume has grown 600% since 2011. Additionally, Fiverr.com has been ranked among the top 100 most popular sites in the United States and the top 200 worldwide since the beginning of 2011.
In my opinion, Fiverr is the best for starters because it is free to use and if you are new to the freelance market, starting out with Fiverr will give you huge exposure. it's true that you have limited numbers to create gigs but once your level up the number of gigs will always increase.
Though there are lots of freelancers available on this site as well as buyers; the point is that Fiverr is free then the scam rate is also high compared to the other sites. Due to the huge competition, there are certainly low-paying gigs and buyers.
Don't worry take a start with Fiverr and after getting experience or expertise you can shift to other more authentic sites.
2- Upwork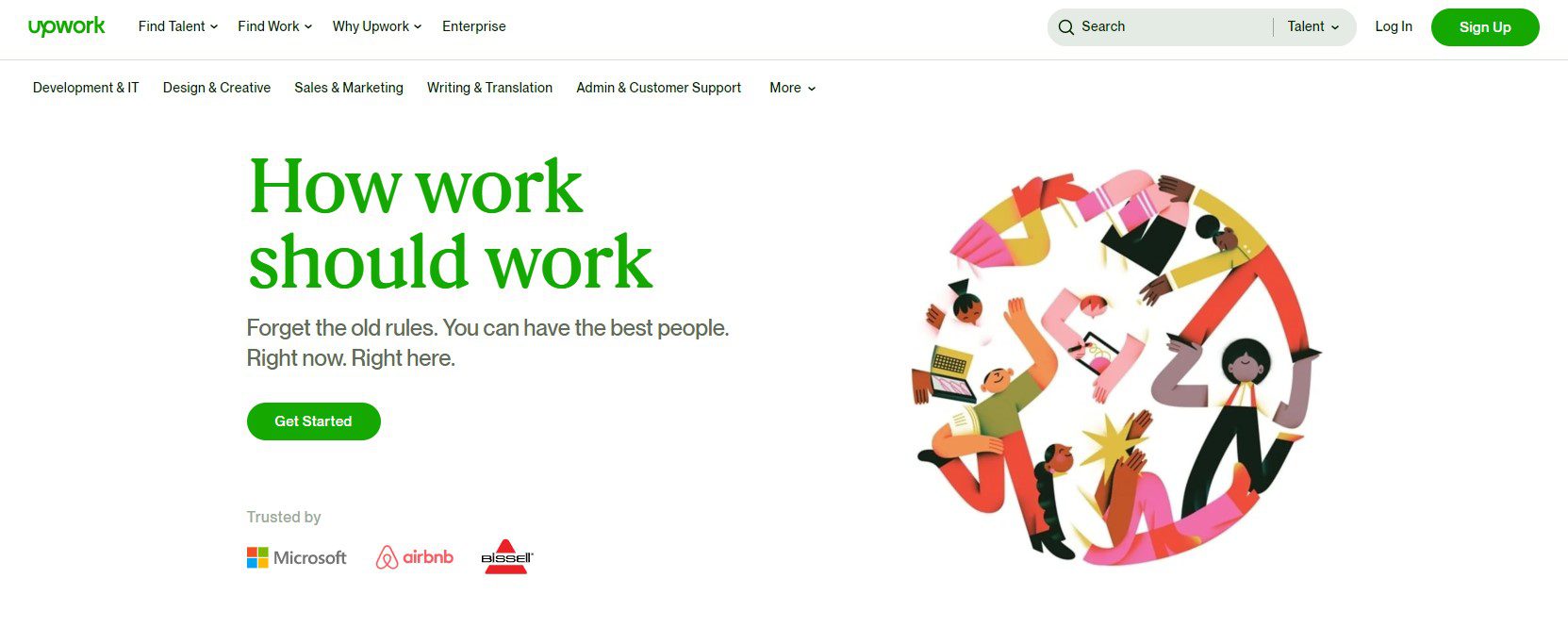 As we discuss very Briefly about Fiverr now, Yes! we have selected Upwork as the same because of the authentication of these freelance sites. Both sites have also a high growth rate in some previous rates.
As we have listed at the number second, let us tell you why…
A huge number of opportunities.
Better job offers as compared to Fiverr.
Fewer scams on these marketplaces.
Authentic and verified buyers.
Good to know: in 2013 the Elance-oDesk was merged with Upwork and in 2017 it is stated that Upwork has 12 million registered freelancers and five million registered clients. And now in 2022 Upwork is listed among the 100 most influential companies (Report Wikipedia)
Upwork is on of the Traditional Freelancing Websites that have to bid on the client's Project. The other change from Fiverr is that these are not entirely free sites. Both provide limited connections or Bids to send a proposal to clients. So due to limited resources, the scam rate is also low as compared to Fiverr.
3- Guru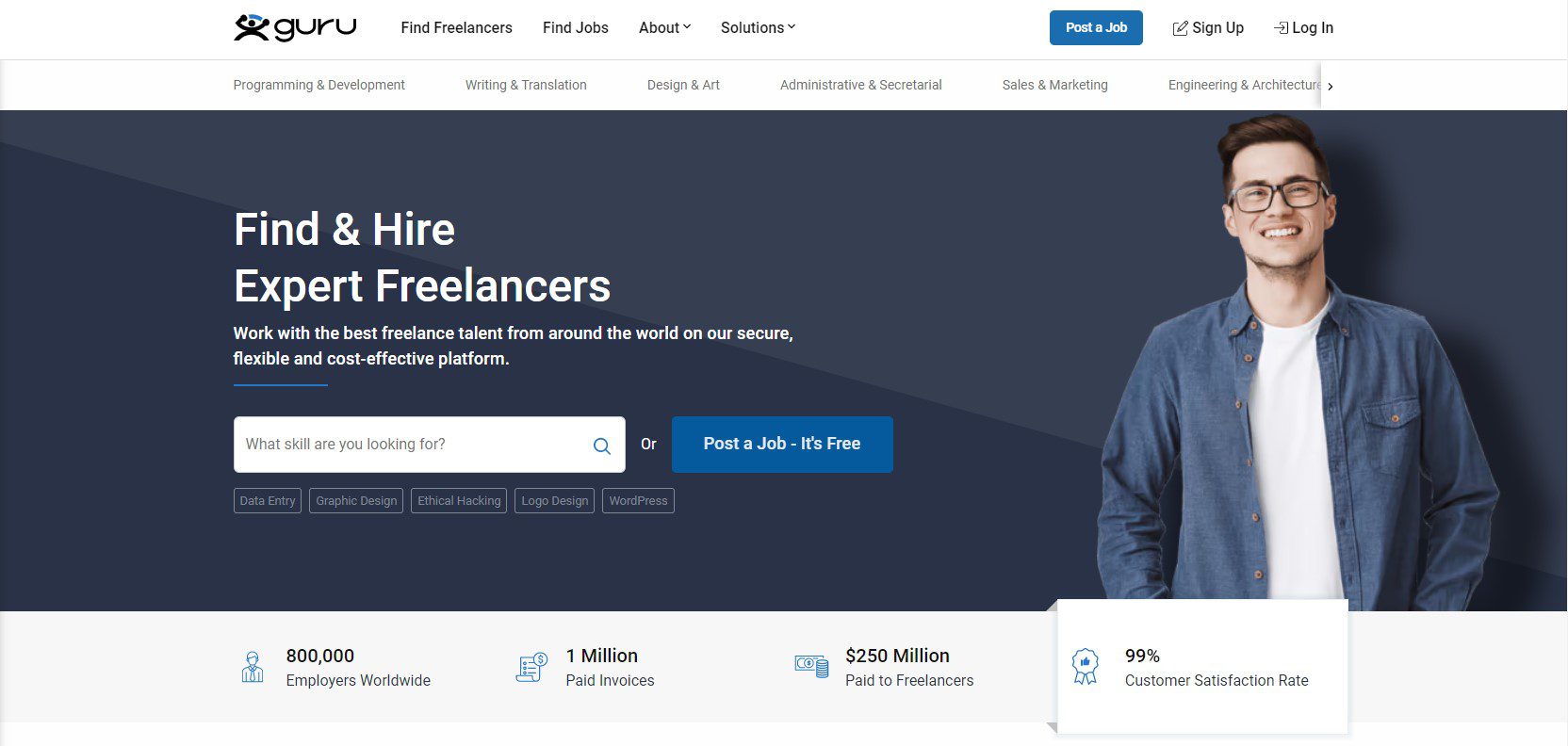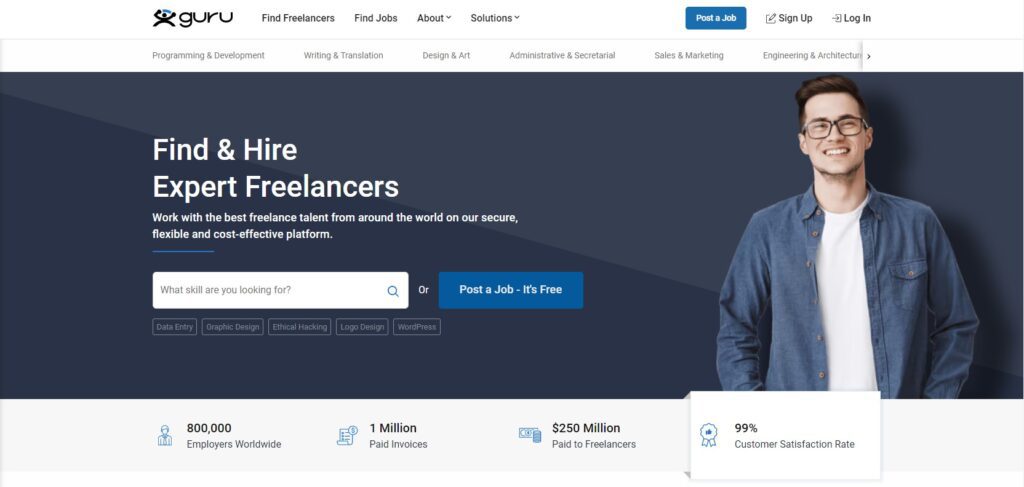 Guru.com was founded in 1998 and it was initially known as eMoonligher.com. They claim to have 3 million online users. Wow! that's huge.
Guru is one of the Traditional Freelancing Websites that have to bid on the client's Project same as Upwork.
The Main Difference is that guru.com is based on bids and guru will give you 10 free Bids per month you have to purchase More on the Basis of Requirements You have to bid on Client projects.
Similar to sites like Upwork and Freelancer, marketplaces like Guru.com are critical to the gig economy… but it's an economy going through growing pains and a lot of platforms are still trying to get it right.
In my opinion, If we compare both Upwork and Guru according to a search report Upwork has secured 9.7 rations and on the other hand, Guru's points are 9.2 which is good enough. You can read the complete research on Onestopdevshop
Free members receive 10 bids per month with the option of purchasing more here is the list
20 bids – $10
40 bids – $20
60 bids – $30
125 bids – $50
250 bids – $100
4- WorkChest | Largest Freelancing Site in Pakistan: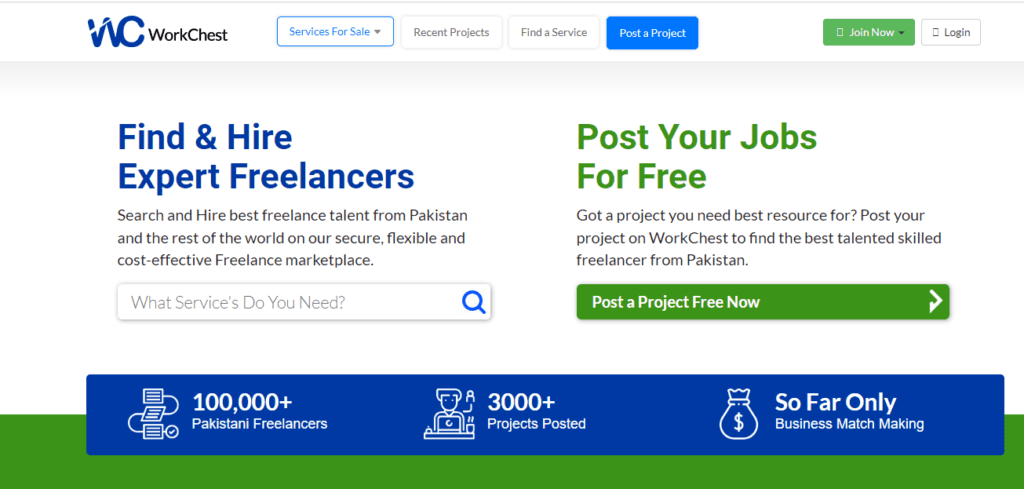 Since we are talking about the best freelancing websites in Pakistan, how we can forget WorkChest? This must excite you, Right? and of course, you should. Having our own freelance site will create ease for lots of freelancers.
As we have listed it as number 4 on our list, let us tell you why…
Since it is a new marketplace the competition is also low.
Facilities are more compatible with the Pakistani echo system.
Easy and local payment methods are one of the biggest reasons.
Good to know: Workchest is a new Pakistani website built by an iconic mentor Hisham Sarwar the founder of guru.com. The cause of recommendation, simple is to overcome the problems that Pakistanis are facing in the international markets.
In my opinion, if you are a fresh freelancer, go for WorkChest. The first-ever challenge for any new freelancer is to grab the first client. Though it's a new market the competition is also low. Also, if you are some of those who usually suffer from payment method issues, definitely you should choose WorkChest because Of its Pakistani echo system.
5- PeoplePerHour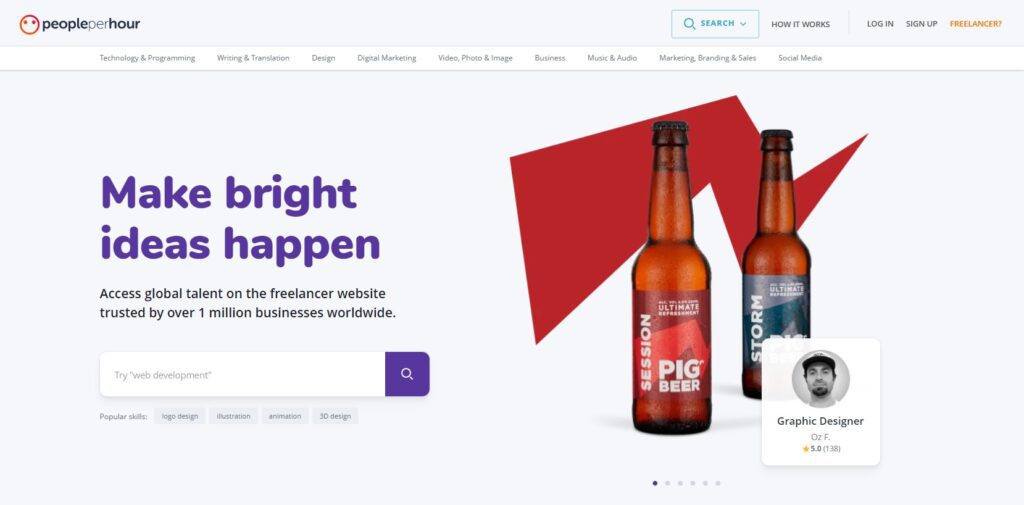 As another website, People Per Hour is also another important website for Freelancers. PPH is a marketplace that businesses can use to connect with over 2 million freelance workers and PPH is a trusted Website by 1 Million Business too around the world. The platform offers free access to freelancer profiles and portfolios and You can go for Pro Version too.
Both Fiverr and PeoplePerHour offer free project postings, access to freelancer profiles, and secure payment facilitation. Unlike Fiverr, PeoplePerHour also offers an AI talent matching tool that makes finding the right freelancer for a project a little easier. Fiverr lets users set a budget in Australian dollars.
Some Points that Should be Noticed while working on the PPH
A freelancer's profile is Almost everything
Upload your best Portfolio
Add Offers to your profile
Apply for projects Regular Basis
People Per Hour charge buyers a service fee of £0.6 + 10%. So If You are struggling for a freelancer You should start with PPH maybe it'll work like magic for you but consistency is the basic ingredient.
6- Toptal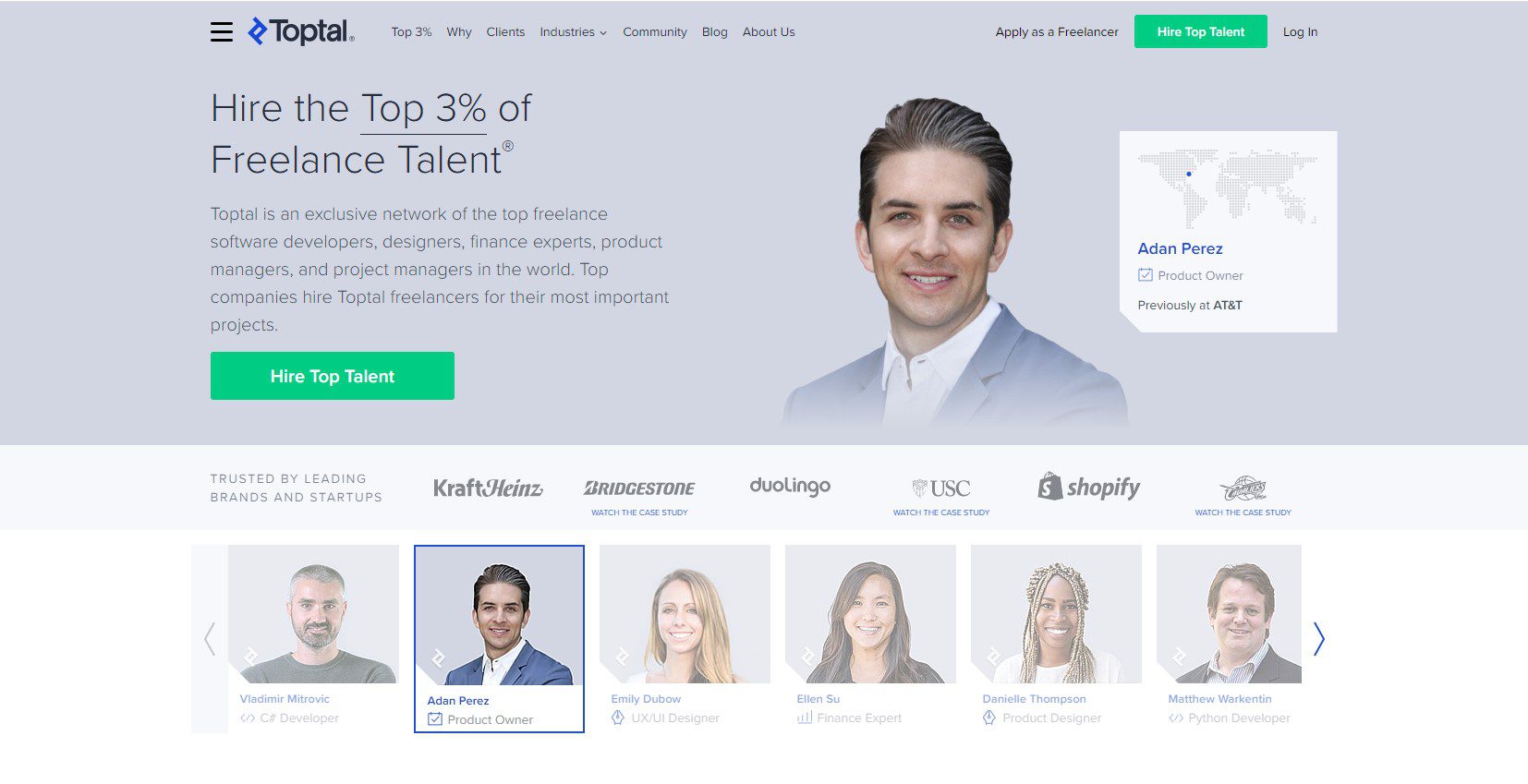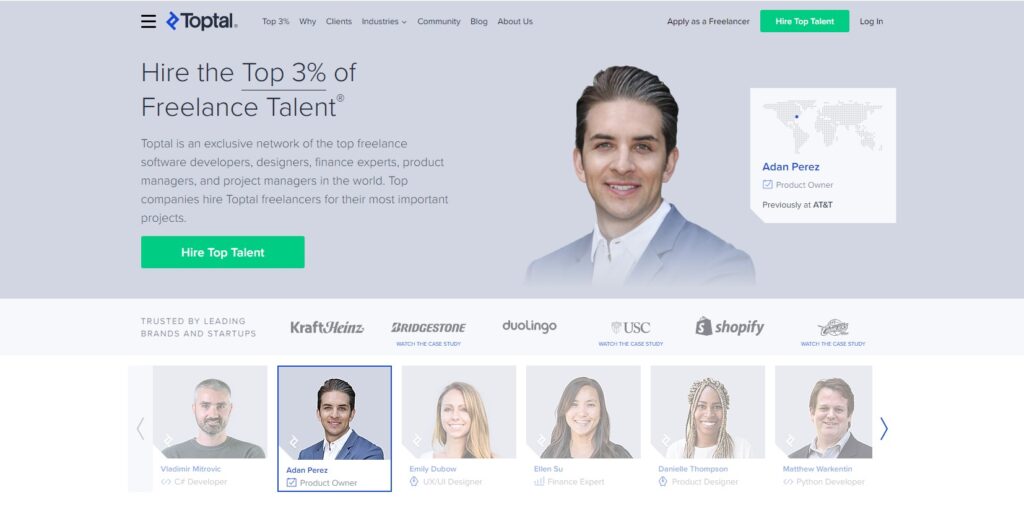 Toptal is a global outsourcing /Freelance company that provides an independent platform, connecting companies with software engineers, designers, financial experts, product managers, and project managers. The company is not a major company like Fiverr Upwork and all the others
Toptal grabs around 5.70M visitors per month and a huge number so you can easily trust on-site and you should try.
As a freelancer marketplace, Toptal markets itself as a place to find the top 3% of freelancers. As a result of their rigorous screening process, they only accept a small number of applications each month out of the thousands they receive. This exclusivity sets them apart from so many other freelance job sites out there.
It may seem intimidating getting in, but if you do, you'll get the chance to put yourself in front of some pretty big names — Airbnb, Duolingo, and Shopify are companies that have used Toptal to share job opportunities for designers, software developers, finance experts, product managers.
7- SimplyHired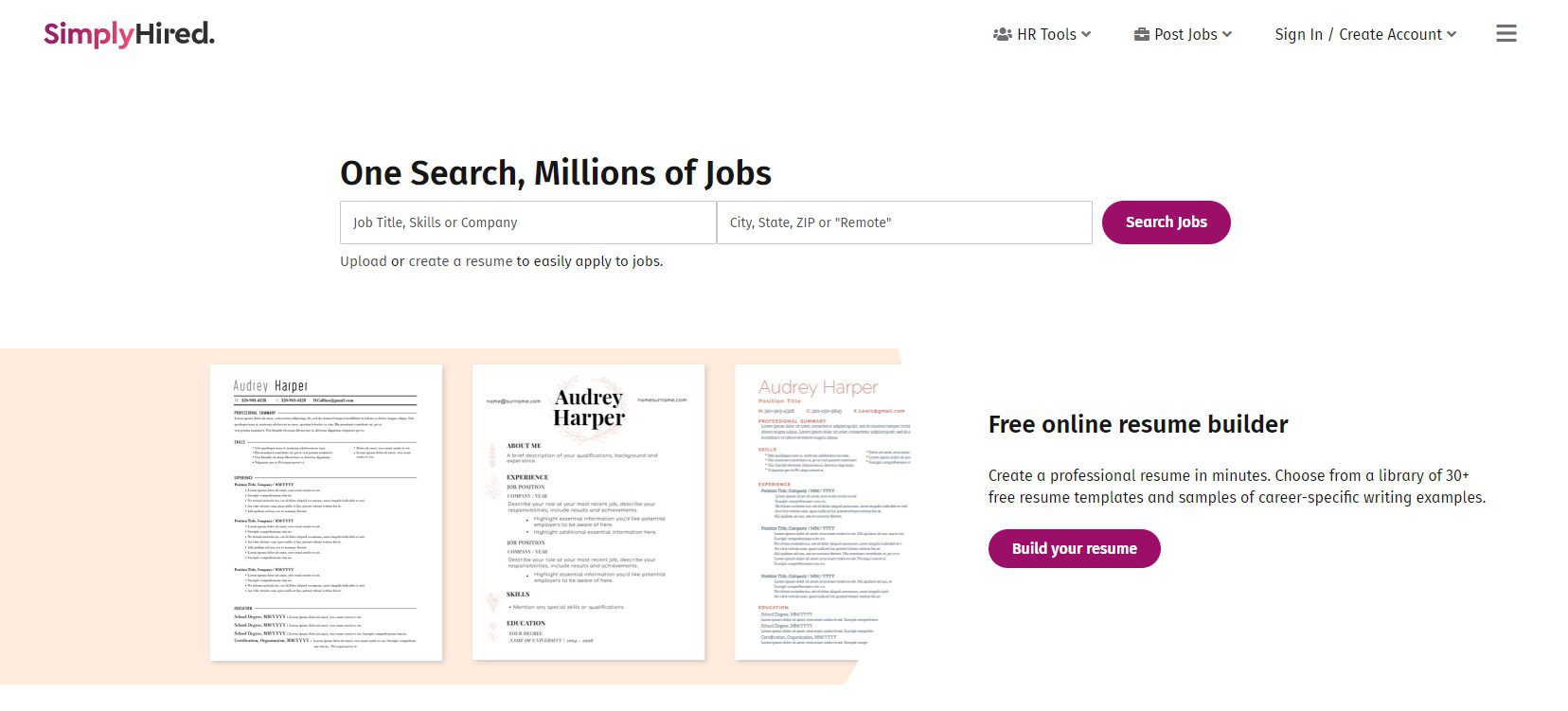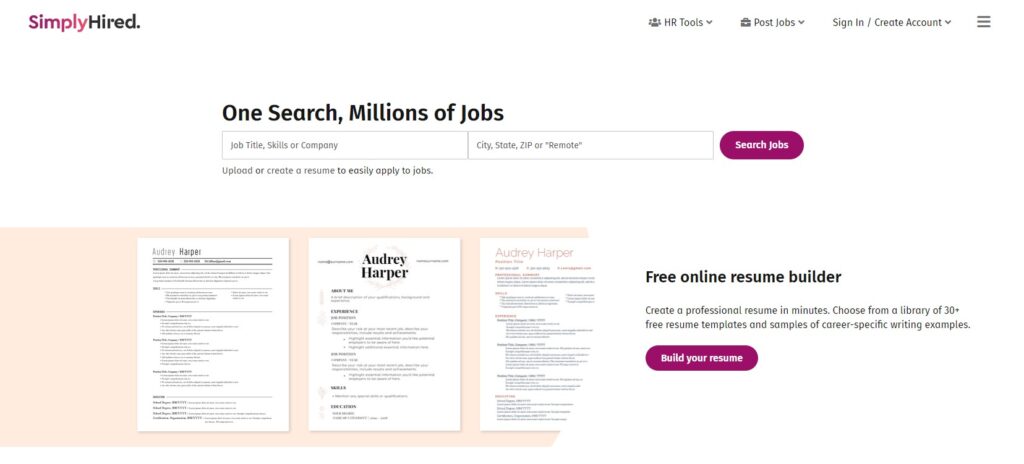 Simply Hired is an employment website utilizing desktop and mobile applications for an online recruitment advertising network based in Sunnyvale, California. The company was launched in 2003. In 2016, Recruit Holdings Co., Ltd., purchased Simply Hired
SimplyHired is a free job board that helps companies reach millions of potential candidates for a variety of jobs. You don't have to pay anything to publish your job or search for CVs of potential candidates; you pay only when you are ready to move forward with the candidate.
SimplyHired is a good platform to use for entry-level jobs because it helps you cast a very wide net for free.
8- iFreelance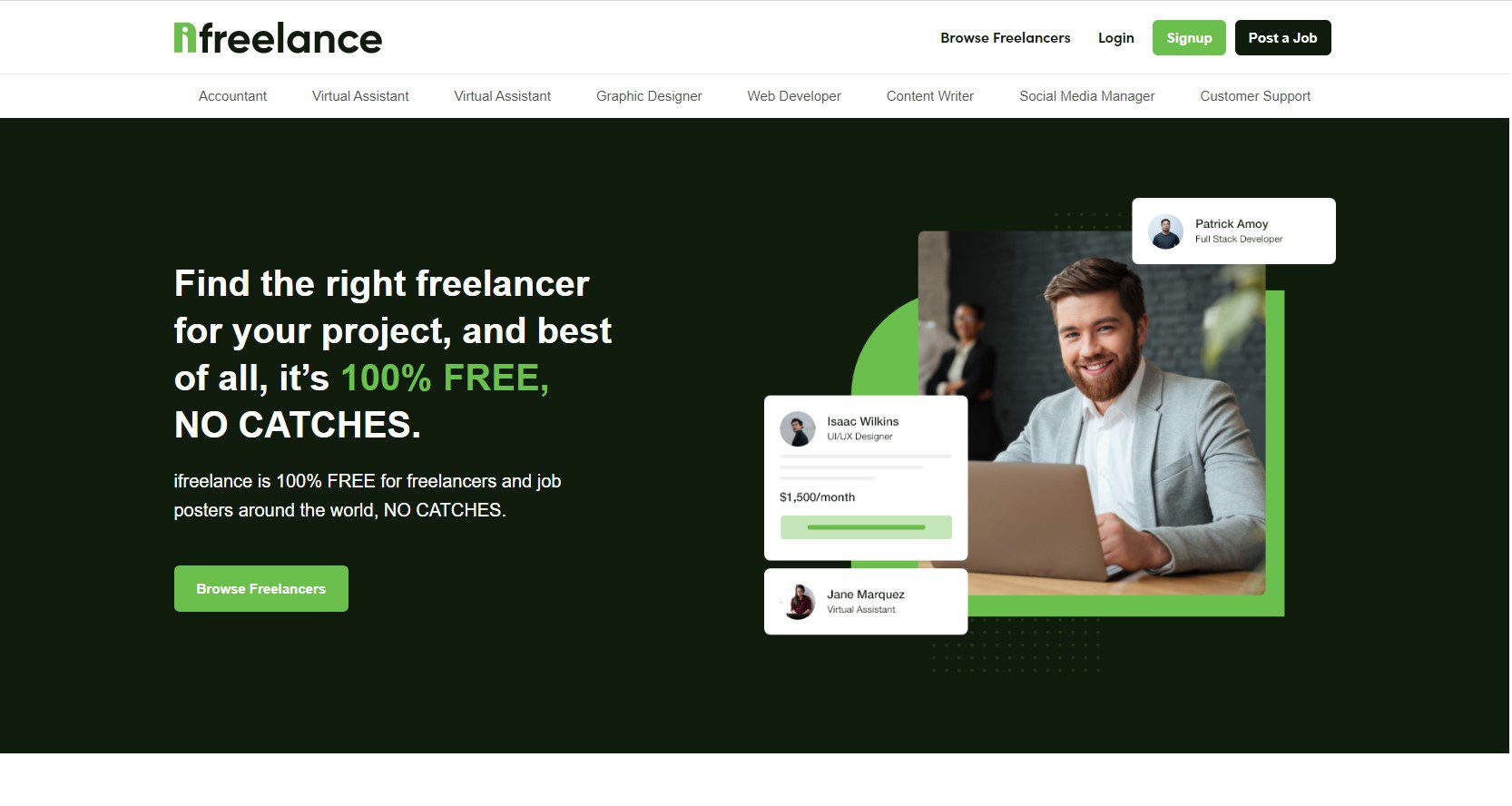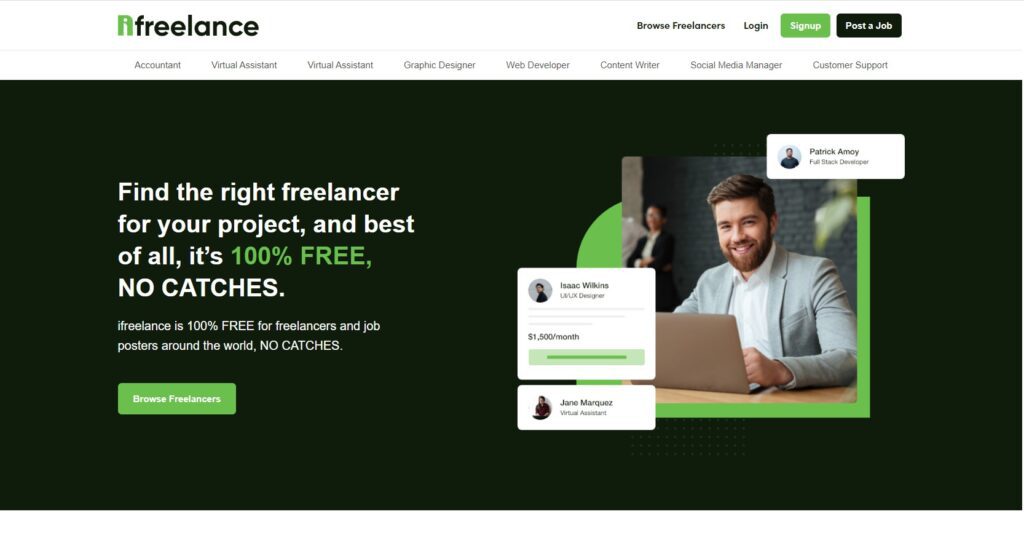 iFreelance is one of the best sites in my point of view and very underrated it is and Here an opportunity Lies for you. You can submit Your Profile here and due to low Competition, there are a lot of chances to get your jobs.
Once you sign up, you will be redirected to the portfolio page and given the option of subscription. If you're not sure, choose the cheapest package to start. You can upgrade whenever you want.
At the top of the page, you will find a tab that will guide you in your job search. Click on it and select a category. Go to the list of projects and add contributions to those you find interesting.
As Low Competition and low Traffic, you can easily create your Space and enjoy the buzz world "Freelancing';
9- Get Freelancer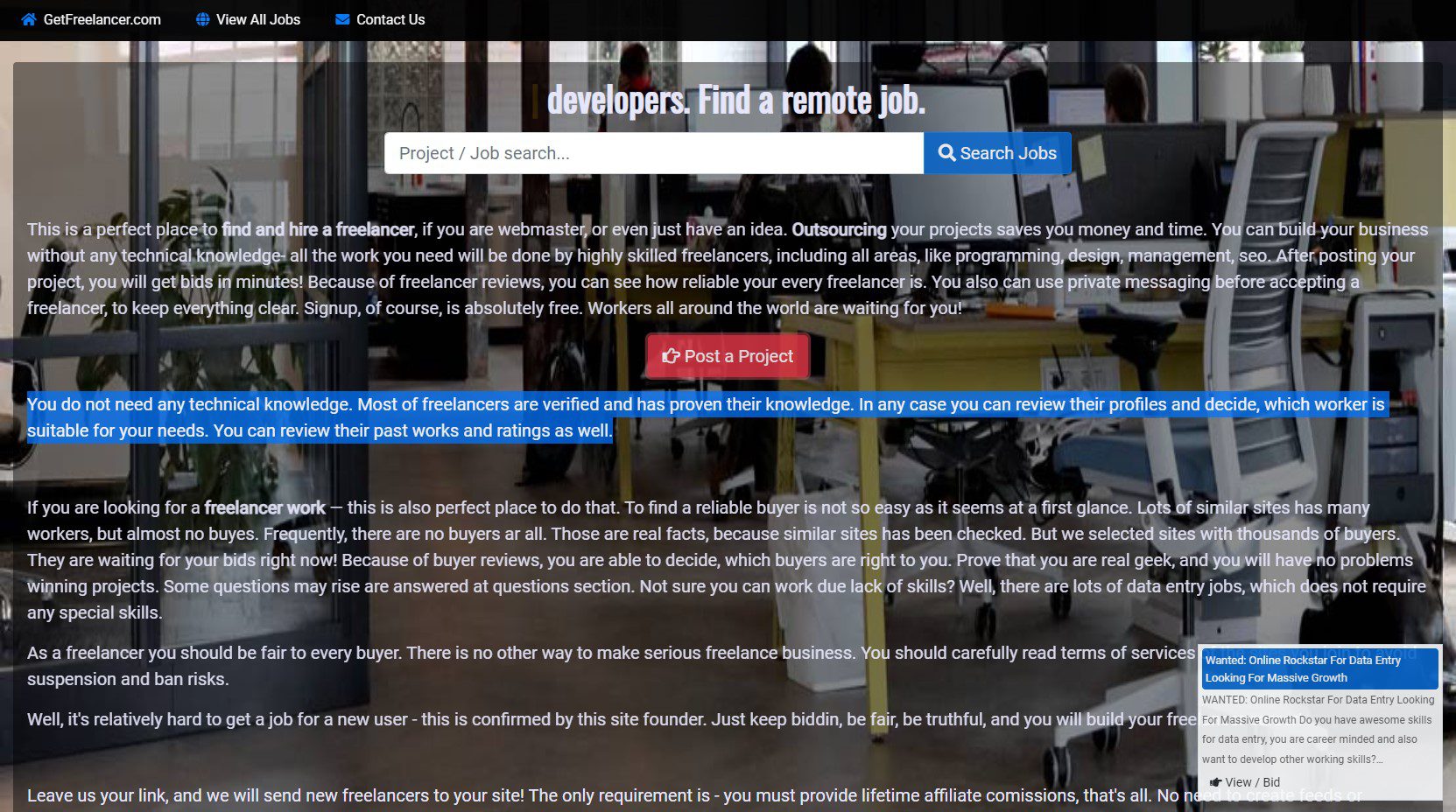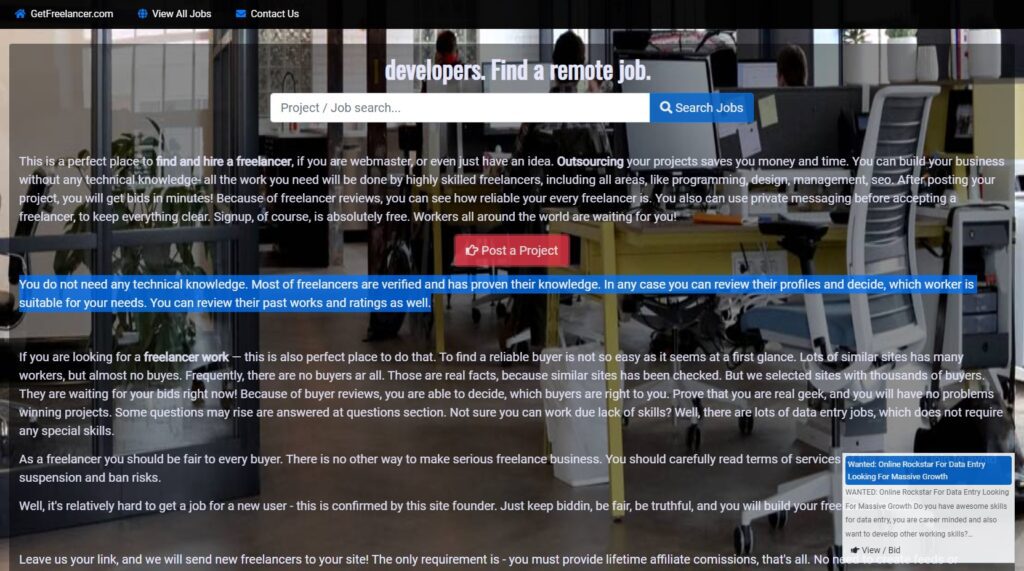 It is a great place to find and hire a freelancer, if you are a webmaster, or even have an idea. Outsourcing your project saves you time and money. You can start your business without any technical knowledge – all the services you need will be from qualified freelancers, including all areas, such as programming, design, management, and SEO.
After posting your project, you will receive an offer within minutes! With freelancer reviews, you can see how reliable each of your freelancers is. You can also use confidential information before accepting a freelancer so that everything is clear. Registration, of course, is absolutely free. Users from all over the world are waiting for you!
You don't need any technical knowledge. Many freelancers are vetted and have outstanding knowledge. Either way, you can check out their profiles and decide which agent will suit your needs. You can also check their past work and reviews.
10- Flexjobs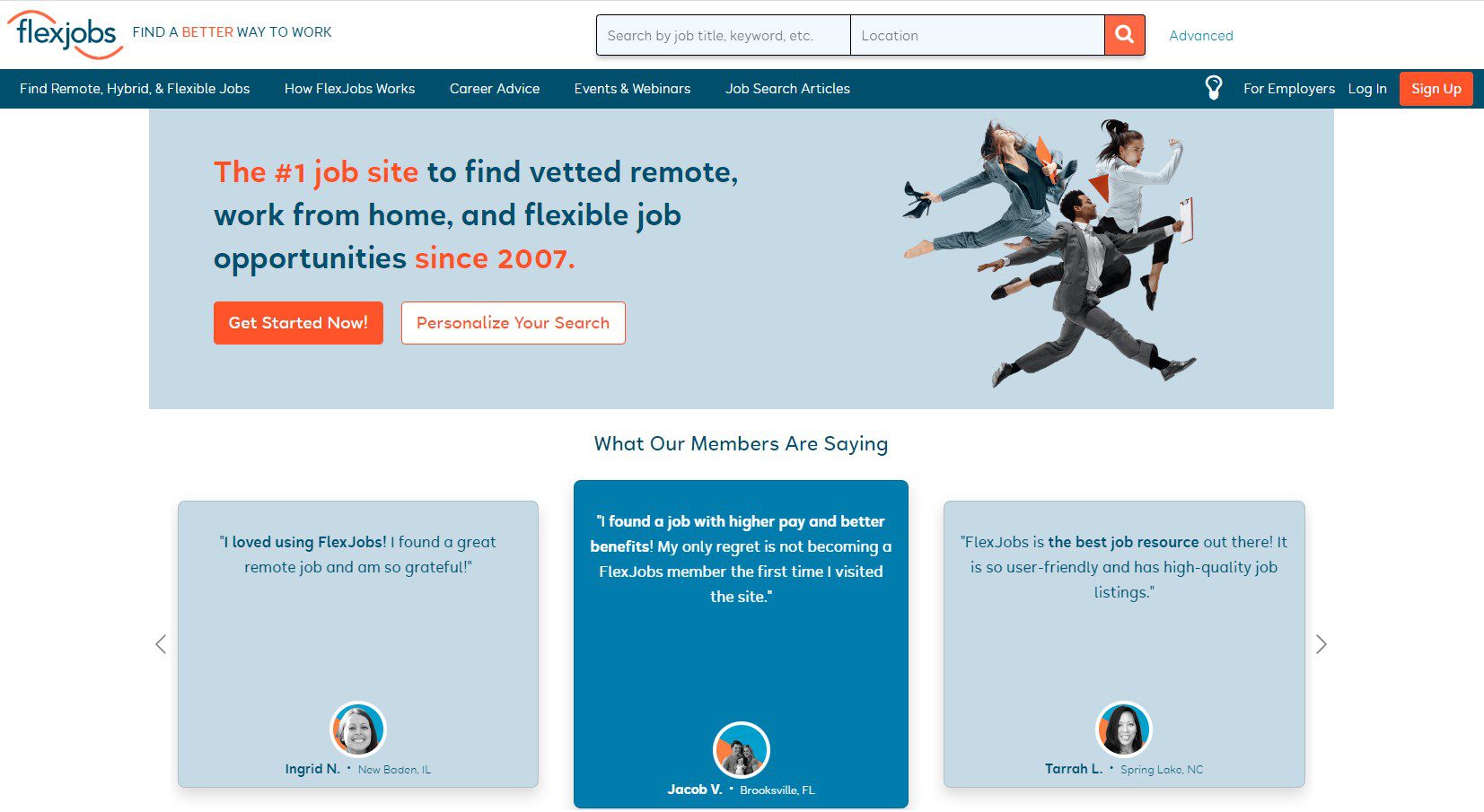 Flexjobs is a flexible professional website with remote job opportunities, including freelancers, and part-time and full-time jobs. There is a wide range of fields, from education and training to journalism and writing services.
Flexjobs guarantees that every job listed on the website is accurate. It checks and checks all openings, and removes scams and fake companies.
To find freelance jobs, users need to sign up for a subscription. There are four packages available, starting at $6.95/week. Each subscription offers unlimited opportunities for job posting, as well as a personalized portfolio of work, career advice, and free skills testing.
Users can pay for their subscriptions using a prepaid card or PayPal. There's a 30-day satisfaction guarantee, which means you can get a full refund if you're not happy with the service.
A 30-day money-back guarantee is one of the main Component I like and adds to this list You should try this site once
Benefits of Using these Websites
There are a number of benefits to using freelancing websites, both for businesses and freelancers themselves. For businesses, these websites provide access to a large pool of skilled workers that can be hired on a project-by-project basis, without the need to commit to a long-term contract. This can save businesses both time and money, as they only need to pay for the work that is completed. In addition, businesses can be sure that the freelancers they hire are reliable and have the necessary skills for the job.

For freelancers, these websites offer the opportunity to work on a variety of interesting projects from the comfort of their own homes. In addition, freelancers can choose when and how much work they take on, which gives them a great deal of flexibility. These websites also allow freelancers to build up a portfolio of work, which can help them to find future clients.
Drawbacks of Using these Websites
There are a number of potential drawbacks to using freelancing websites, including:

1. Low pay: Many freelancing websites allow clients to post projects with unrealistic budget expectations. This can result in workers completing jobs for very little pay.
2. No job security: Because freelancers are not employees, they often have no job security or guarantee of work. This can make it difficult to earn a steady income from freelancing.
3. Poor working conditions: Some freelancing websites do not have adequate safeguards in place to protect workers from exploitation or abuse. This can lead to workers being asked to work long hours for low pay, or being asked to do work that is outside of their area of expertise.
How can freelancers make the most of these websites?

There are a number of ways freelancers can make the most of these websites.

1) By creating a detailed and complete profile
When creating a profile on any of these websites, it is important to be as detailed as possible. Include all relevant information about your skills, experience, and education. Be sure to add keywords that potential clients might use when searching for freelancers.

2) By staying active on the website
Clients are more likely to hire freelancers who are active on the website. This means bidding on projects regularly and participating in forums and discussions.

3) By having a strong portfolio
A strong portfolio is essential for any freelancer looking to attract clients. Be sure to showcase the best work in your portfolio and include links to your past projects.

4) By being responsive to messages
When a client contacts you, be sure to respond as quickly as possible. Prompt responses show potential clients that you are reliable and professional.

5) By offering competitive rates
In order to attract clients, it is important to offer rates that are competitive with other freelancers in your field.
How can freelancers avoid scams on these websites?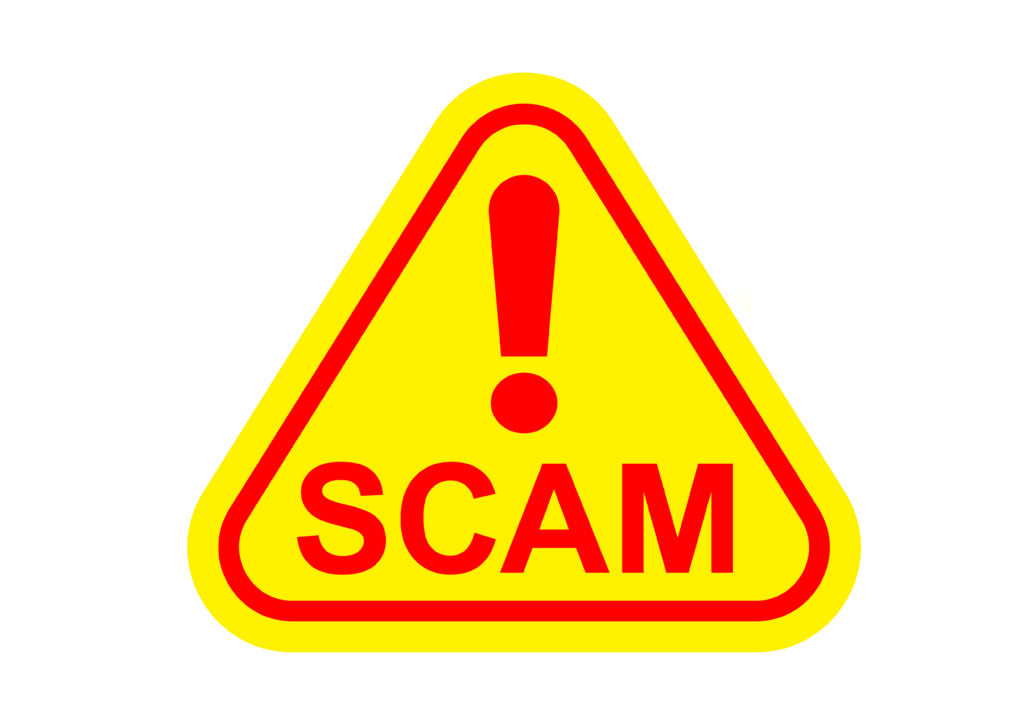 As a freelancer, you are likely to come across some clients who will try to take advantage of you. Here are some tips to avoid being scammed:

-Do your research: Before you start working with a client, make sure you do your research and ask around to see if anyone has had a negative experience with them.
-Get everything in writing: Before you start working, make sure you have a contract that outlines the scope of work and compensation. This will help protect you if a client tries to take advantage of you.
-Be clear about your rates: Make sure you are clear about your rates from the start. This will help prevent clients from trying to lowball you later on.
-Know when to walk away: If a client is being unreasonable or trying to take advantage of you, it is okay to walk away from the project.
To Up-Wrap – The Best Freelancing Sites in Pakistan:
To up-wrap the whole discussion, I must say; that we have discussed the top freelancing sites with our opinion and the reasons why we had listed them here. Pretty sure that after reading this all of your concerns regarding choosing a freelance site for yourself will be eradicated.
So, what is stopping you from creating your career in this digital world? just start learning an authentic skill and create an account on any of the sites and make your future bright.
we have tried our best to include each and every aspect of these freelancing sites. if there is still something left unanswered, do write here in the comment section or subscribe to our newsletter for daily updates.
Go ahead, check out all marketplaces and Make More Money and gift for you Best Ways to Earn Money Online
Good luck 🙂
Comment Box and Contact us Pages are waiting for your Suggestion
Team TIPSOONT