Are you interested in earning a side income for yourself? Because in this digital era, lots of people are turning out there, and you can also. There are plenty of opportunities available from life coaching, entrepreneurship, and online courses to freelancing, and you can choose from them. So, it doesn't matter whether you have any skills or not; here, we have trusted sites for each of you. So, without further ado, let's dive into the top most trusted online earning sites.
Trusted Online Earning Sites:
Before jumping in, answer this question: "Do you have any skill?" Well, no matter what your answer is, here we have some top online earning sites for both of you that could surely help you generate a side income and a passive income.
Here we go.
Top 5 Trusted Earning Sites – Earn Online With a Skill
Simply these 5 websites could help you to generate a regular income and even you can get rid of your 9-5 job to these sites after a specific regular earning.
Google AdSense
Udemy
YouTube
Upwork
Amazon
1- Google AdSense
Google Adsense is one of the best and easiest ways to generate a side income. If you are skilled enough, we recommend you choose Google Adsense. For this, you can create your blogs like Tipsoont, websites, pages, or even a YouTube channel in any niche, and Google will pay you for it.
Now your question might be how and why Google will pay you. To quickly answer, all we can say is…
Most of the time, you see ads on any Website or a YouTube channel. Yes, Google will earn through these ads and will pay a percentage of it to you. This process is known as monetization of a website, blog or YouTube channel. Simple is that, but you should always keep in mind earning through Google Adsense is not a nightmare as there is a specific restriction before getting also paid you would have to be consistent and an expert in your niche.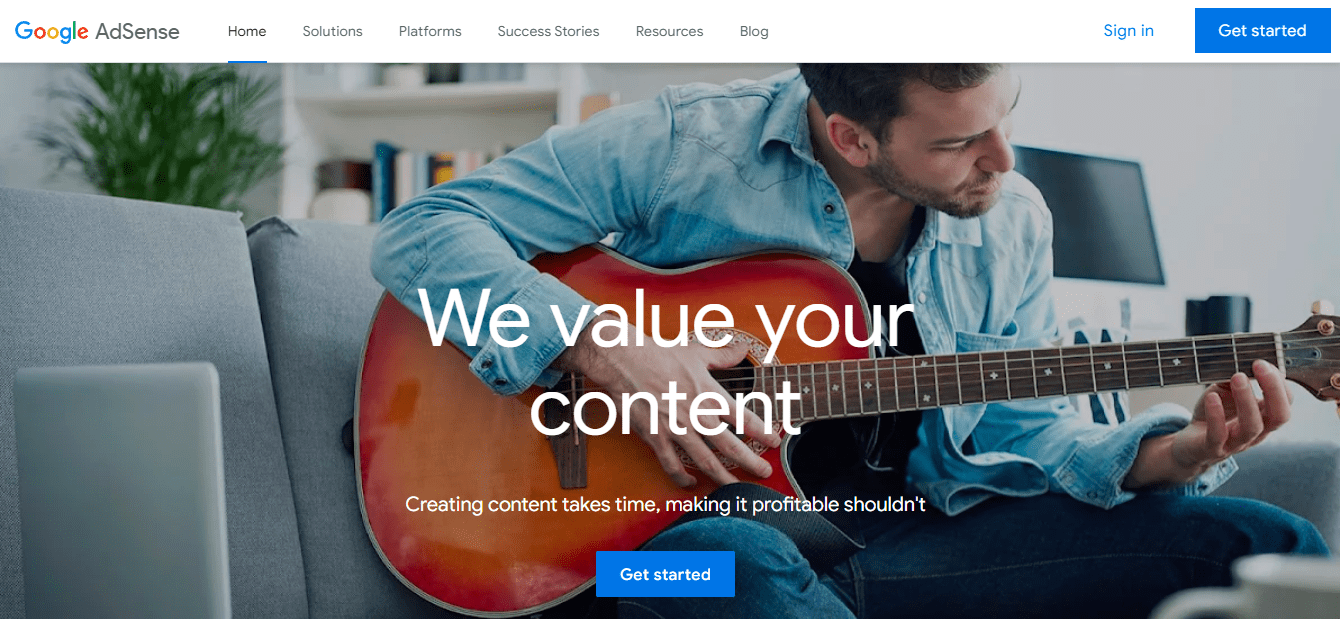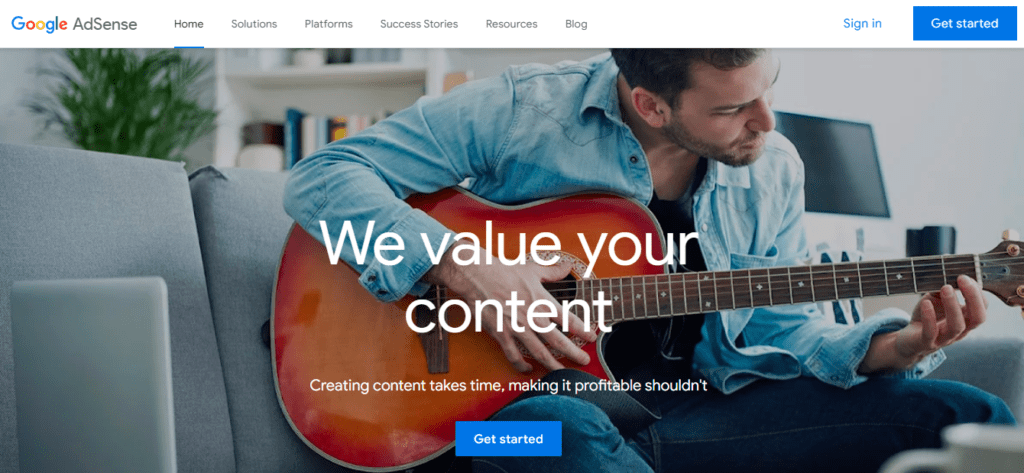 Pros:
Easy to setup
You can utilize monetize multiple sites through single account
Can be a passive source of income; once activated
You can customize how ads will look
Cons:
Irrelevant ads will increase the site load speed
Earnings through Google AdSense are comparatively low
2- Udemy
Udemy is a well-known platform; chances are you already know it because it is the best training marketplace. Here anyone can find complete training courses on web development, productivity, and lifestyle, in short, any of the systems or training you might want.
But here, the question is how you will earn money through Udemy.
Well, it's pretty simple; you can earn money by selling your courses, and Udemy will be able to make a handsome amount of money. Although it's hard to share how much you can earn, you can surely earn a good income with only a single course. It has over 40m leaners with the 70,000 plus instructors teaching 155,000 courses in more than 65 languages. Morever, the customers of Udemy spread around 190 countries.
So, you can surely go for it if you consider yourself skilled and capable enough to teach a course worldwide.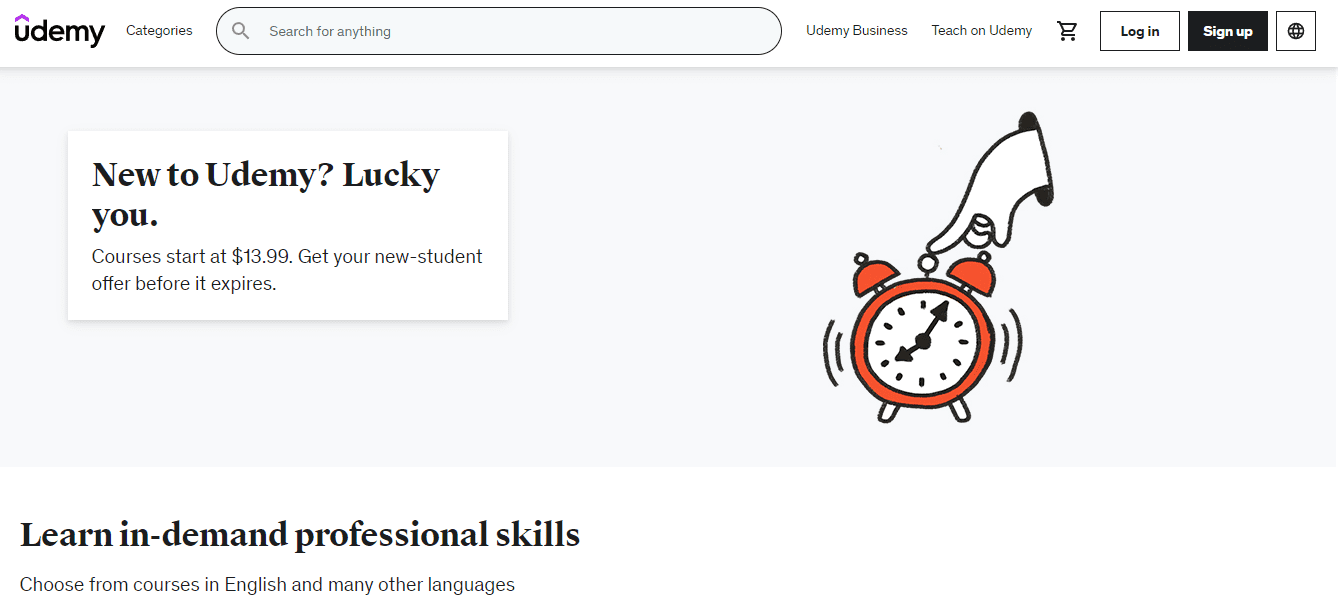 Pros:
You will get access to several tools from Udemy will that help you to create your course materials.
A fantastic resource to teach whatever you have by staying at home
You will be able to connect with the students.
Cons
3- YouTube
Since we are talking about trusted online earning sites, how can we forget about YouTube as it is a credible source of earning income? Nowadays, people are considering their YouTube channels as full-time businesses. You can create quality content on history, personal blogs, or entertainment but you will have to invest some money in cameras, lighting, etc.
The payment procedure is the same as Google Adsense has, but keep in mind there are always some limitations before even getting paid. Like you have to complete a particular watch time and subscribers before applying for Youtube monetization.
Pros:
How much you earn completely depends on the traffic you will get
You can also earn in 5 to 6 figures using YouTube business
Content always remains king; the more helpful content you create, the more the chances of traffic
Cons:
Difficult to start for an introvert
Some investment would be needed in terms of cameras, lightning
4- UpWork
UpWork is the best site to earn money online. An Upwork income source is a must if you have any skills. It's like a meeting site where various business owners connect with freelancers worldwide. Here both owners and freelancers can communicate with each other directly. To start working on Upwork, you need an internet connection, a computer, and a skill, and you will be good to go towards Upwork. You will be able to find jobs in writing, web designing, digital marketing, video editing, or any of it but having a skill is a must.
Good to know; Upwork will deduct some amount you had earned, and the ratio of his commission is as follows.
20% commission on earnings of 500 dollars.
10% commission on revenues of $500 to $10k.
Later, if someone earned more than $10k, Upwork will deduct 5% as his commission.
In short, the commission of Upwork depends on how much you will get paid from a contractor.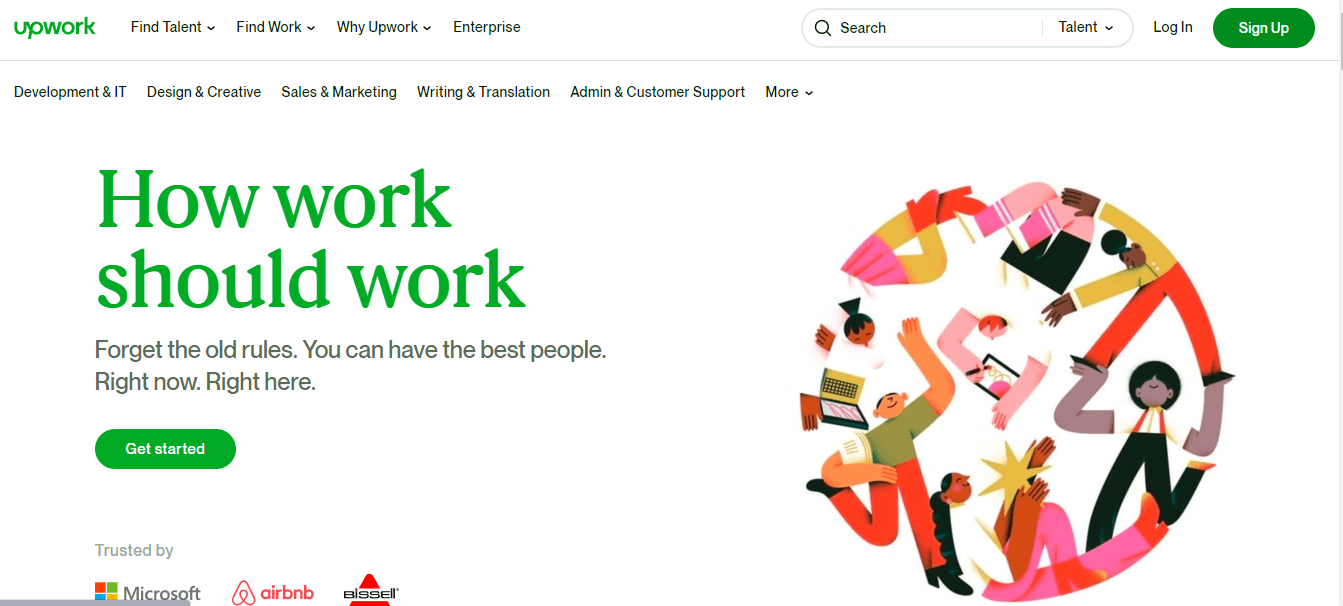 Pros:
A remote base work opportunity
You can get hired by anyone around the world
Can win projects with high income
Cons:
They will also take their service fee from every project you win
Lots of competition in different niches
Difficult to win the project, especially for beginners
5- Amazon
Amazon is a great source to earn a passive online income with many opportunities. In short, you can make it from Amazon through 3 resources.
Kindle – a direct publishing service by amazon
Selling – you can directly sell your products on Amazon.
Affiliate marketing – One of the best ways to earn is through amazon where you don't need to invest anything, and you will get the commission from Amazon.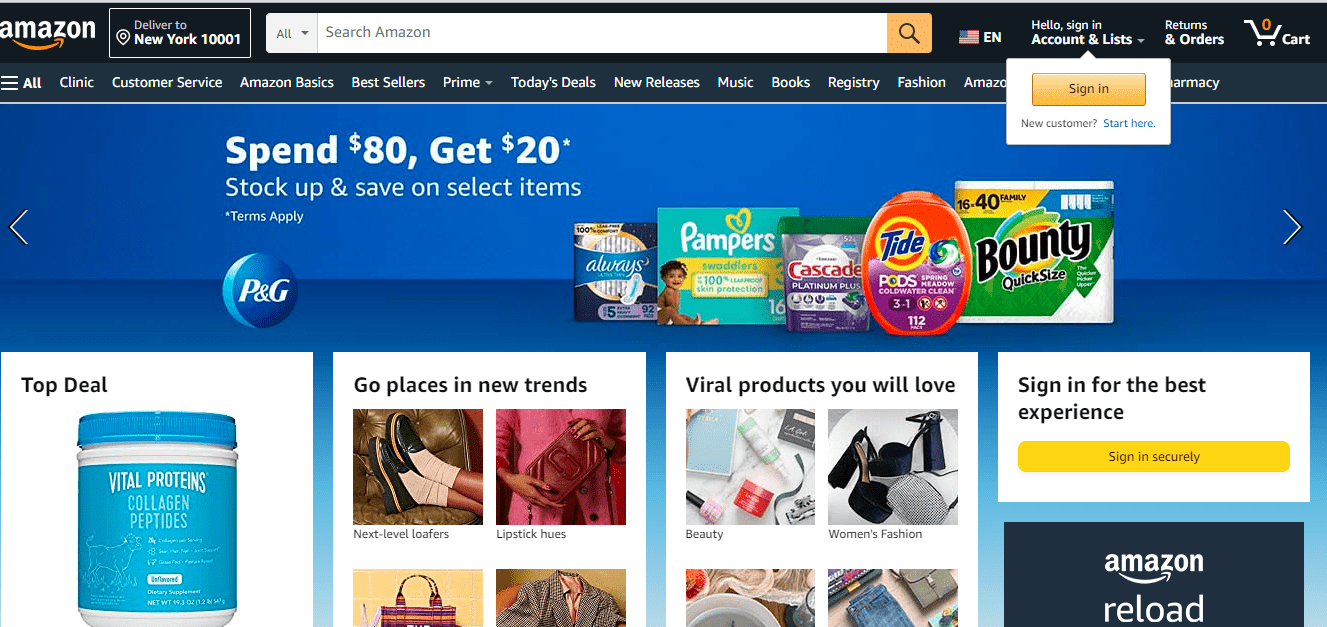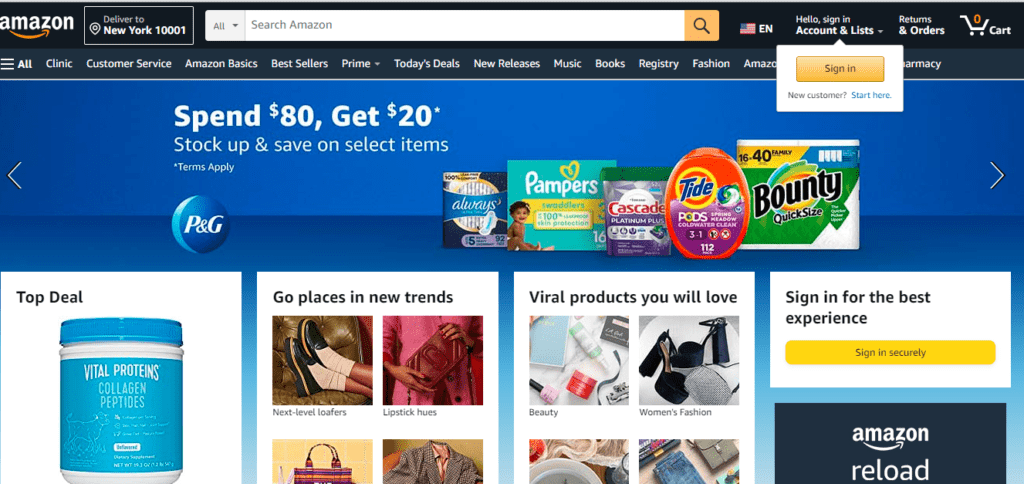 Pros:
most trusted online earning site with millions of users around the world
Can easily create an account
Good earning opportunity
Can also get affiliate links
Cons:
Less commission rate on affiliate links
The risk of account termination will always be there, even without warning.
Good to know; if you are wondering why you don't have a website for affiliate marketing of amazon products, don't worry; you can also connect your FB pages or Youtube channel and can get the link.

Best Trusted Online Earning Sites – Earn Without Any Skill
Well, don't you have any skills? Don't worry; you can also earn money online. Here we have the top 5 trusted online making sites where you can earn money without investing or skill.
So, let's get a straight dive into it.
YSense.com
Zirtual.com
Shutterstock.com
Cheggtutors.com
Neighbor.com
1- YSense.com
You don't have any skills or don't want to do much, whatever the reason? YSense is for you, which is also known as ClixSense. It is the most trusted online earning site where you can earn through surveys. Here all you have to do is to write a review of any product or service or fill out a form, depending on the job requirements. Sometimes they would also pay you for watching or clicking on multiple ads.
Good to know; yes, it's true that you only have to do a survey, but sometimes it can also get rejected. So, be careful and play smartly.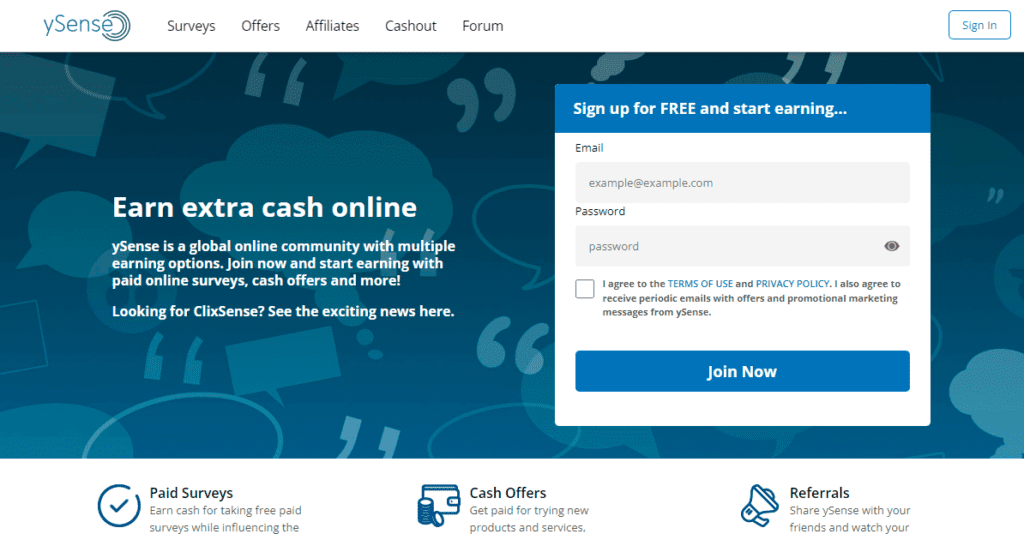 Pros:
Not only survays; Ysense offers you to earn through many other ways.
Free earn opportunity
No need to worry about workflow; you will get lots of serveys to fill
you can earn money through surveys or referrals
0.02 for clicking on adverts and 0.50 for the refrells
Cons:
The survey can also get rejected
Can only do this using a computer
2- Zirtual.com
Let's say someone is too busy that even he has no time to manage all his stuff; here you come up as a VA. Zirtual.com provide the opportunity to become a VA of that person. Yes, you don't need any skills but having administrative skills is a must because nobody wants to waste their time and money by hiring a careless assistant.
Your responsibilities might include scheduling meetings, paying bills, etc. Here you can earn up to 10 to $15 per hour as a beginner, and later on, you can upgrade your rates. So, undoubtedly Zirtual could be a perfect start to earning a thousand more dollars.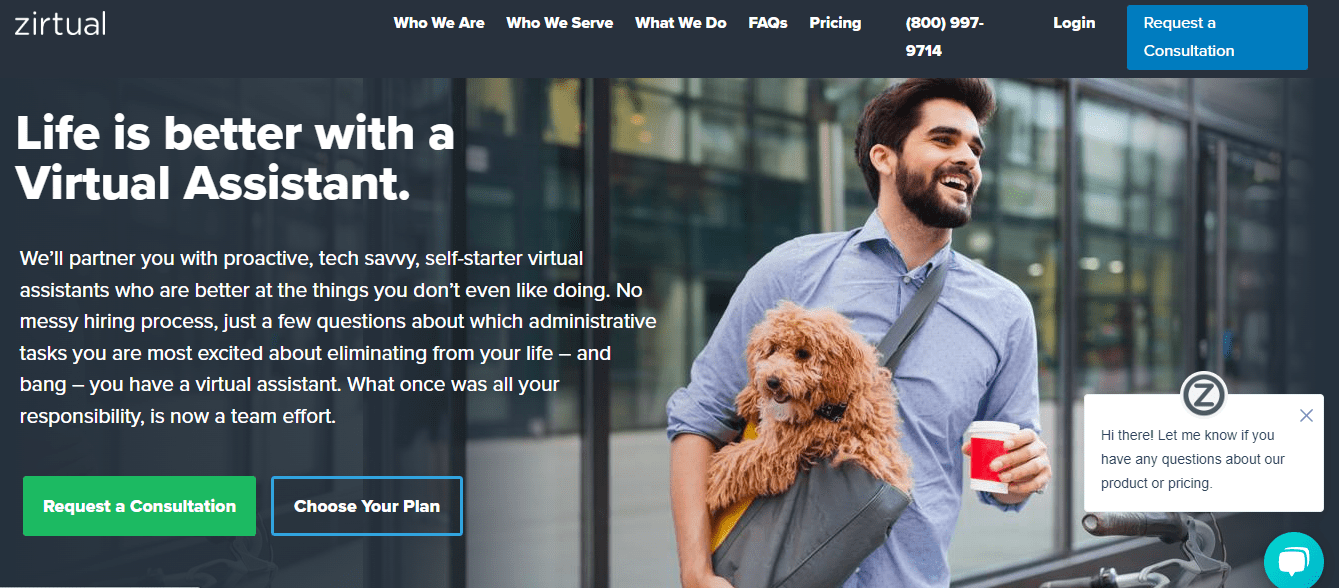 Pros:
Earn money without any skill
Just manage the daily tasks of that person and get paid
Exceptional support system
Can hire VA for outsourcing purposes as its low cost
Can earn up to hundreds or thousands of dollars; depending on your level of expertise
Cons:
You can't make it a permanent source of income.
3- Shutterstock
Do you have the talent to capture high-quality and first-class images? Congrats, you don't need to worry anymore, as shutter stock is here and will pay you for your clicks. All you have to do is; capture some high-quality images through your camera lens, create your account, and submit them to the shutter stock. Once the user downloads any of the photos uploaded by you, you will get a royalty in return.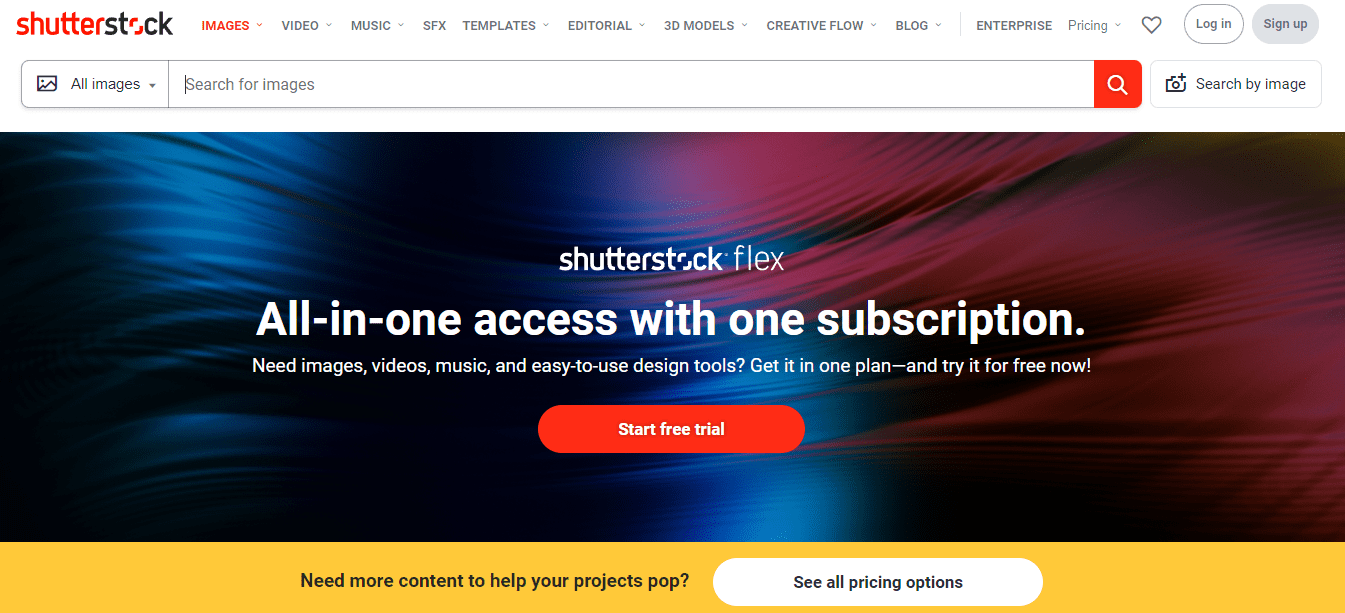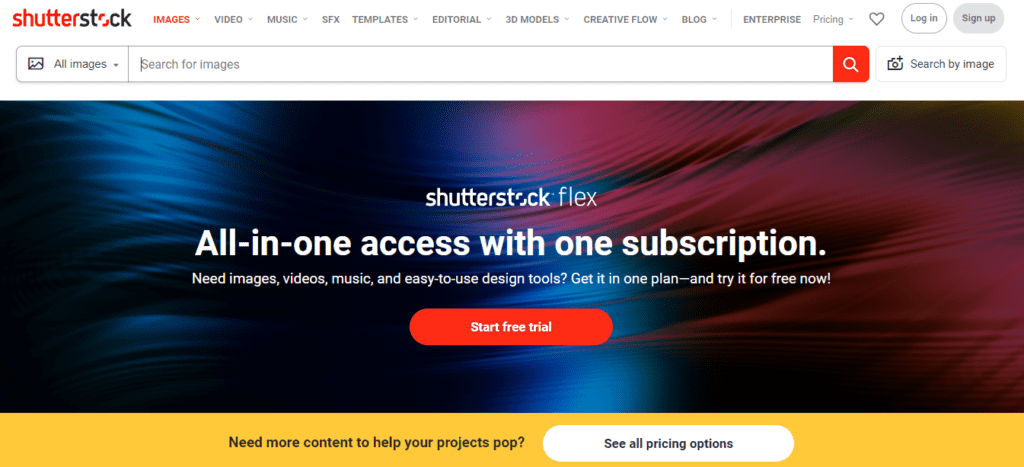 Pros:
Quite easy to start working
You will get the Copyright of your captures
The best opportunity to monetize the photography skill
Here you have various earning levels from photos to illustrations, vectors and videos.
Get the payment per clip
Easy to use
Cons:
4- Cheggtutors.com
Another exquisite site to earn money online without having any specific skill is cheggtutors.com. This works same as Udemy but you will not sell a system. You will teach someone a subject you are an expert in.
So, if you are an expert in any subject with at least a graduate degree and want to earn money by tutoring students, then cheggtutor.com is for you. You can teach anything like business, engineering, mathematics or any subject you want. And now you don't need to roam around for jobs; get a straight jump into Chegg tutors; this could be a perfect fit for you, especially if you are a student.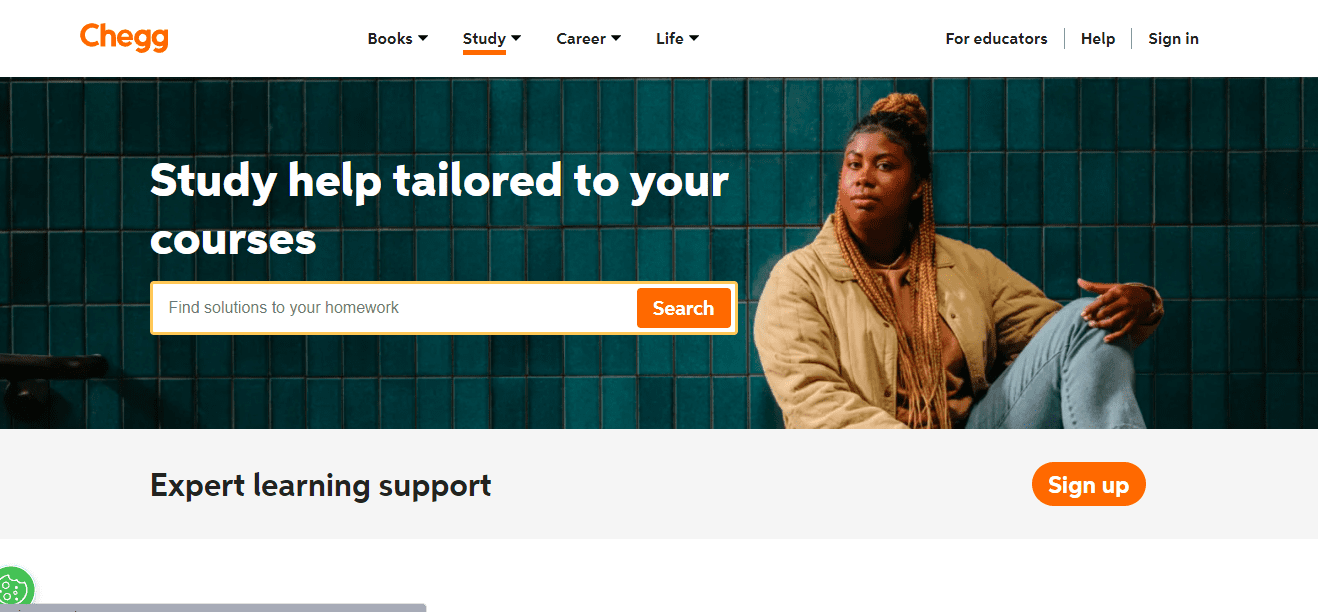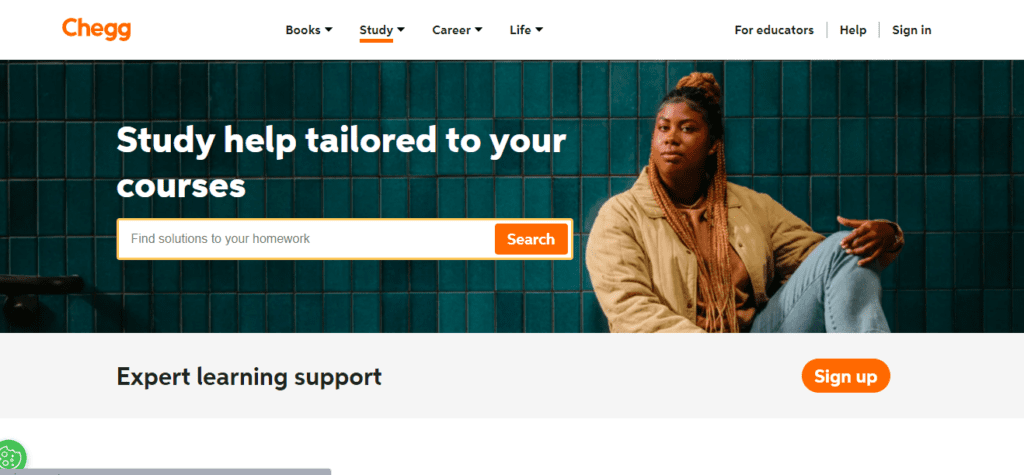 Pros:
Can work in flexible hours
Best trusted online earning site for tutors.
Can schedule one on one class.
Schedule your classes according to your time
Cons:
Only teach a subject you're an expert in.
5- Neighbor.com
Another trusted online earning site is neighbor.com.
So, if you have some extra space in your home, and now it's time to earn money through it. You can rent that space to others who don't have enough space to keep their luggage or other things. It's a great source to generate a side income without doing much. All you have to do is to protect their luggage; that's why having enough space and resources to protect their luggage is compulsory. With that, remember that you will have to send a notice before kicking out their luggage; otherwise, you can also get penalized.
Pros:
Best way to use extra space in your home.
·You can get the direct deposit of your income.
Cons:
a fee will be subtracted every time you get paid for it
you have to give 30 days ' notice in case if
you want the renter to empty the space; otherwise pay the termination fee
Frequently Asked Questions:
Do you have to invest in any of the trusted online earning sites?
No, all are completely free.
Which is the most trusted online earning site?
Working online is much more beneficial than offline, but it would not work for some people. However, among all these trusted online earning sites, if you have any skills, then we recommend Udemy, Amazon and Youtube, but if you don't have any skills, Ysense could be a viable option.
Can you work on those trusted online earning sites using mobile?
Yes, you can, but it's also possible to some extent. Having a personal computer will help you a lot in boosting your career.
Final Verdict:
Wrapping up the whole discussion on a note that it doesn't matter whether you want to invest in online income or not but investing your time is a must, and you will have to be careful in it; after all, time is money. We had stated both resources with best and trusted online earning site for the side where you can earn money through a skill or without skill. Now, it's totally up to you which one you choose.
But, always keep in mind; never rely on single source of income. Create multiple sources, and you can't rely on these bonus sites; you have to take action and learn a skill.
Go ahead and grab the exciting deals of this digital world and work on any of the trusted online earning sites, as nobody is stopping you from doing it.
Till Next!