Do you want to know how to track affiliate links in WordPress?
Fortunately, the process to set up affiliate link tracking is straightforward. And why worry when you have a bunch of helpful WordPress plugins available in your bucket?  
You can also track affiliate links in WordPress by setting up analytics where you will know how many clicks your affiliate page has gotten and what the lead was. However, it's a bit technical, especially if you are a beginner.
So, in today's guide, we will discuss the easiest way to track your affiliate links in WordPress.
Best Plugins for Affiliate Link Tracking?
Managing an affiliate program needs a lot to do. However, using WordPress's best plugin for affiliate link tracking can reduce your task.
Here are some of the best plugins we recommend you use.
AffiliateWP:
AffiliateWP is one of our favorite plugins for tracking affiliate links. Pippin Williamson and Andrew Munro developed it. The best part of this plugin is that it offers a 14-day money-back guarantee. You can easily try this out, check whether it suits your requirements, and have a one-time purchase plan. It can also give you real-time reporting of your affiliates and is entirely compatible with any WordPress theme.
Easy Affiliate: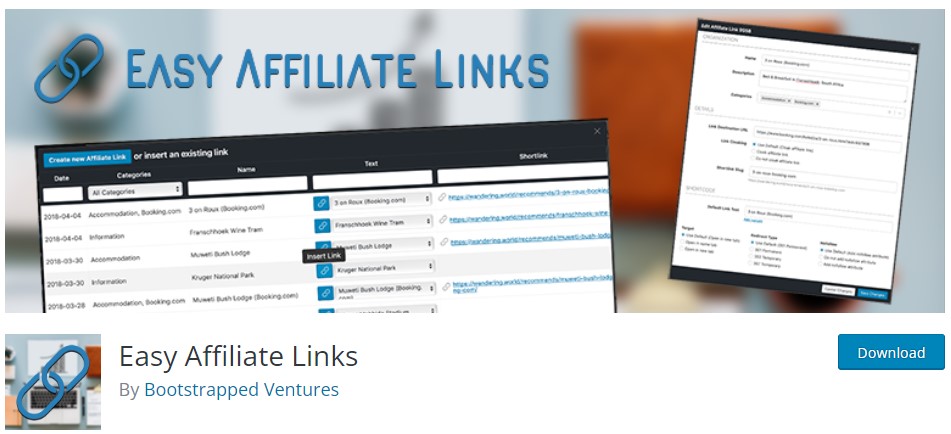 Easy Affiliate is another best link-tracking plugin. In other words, it is an all-in-one solution for your affiliate processes. It is a user-friendly plugin, making the process easier for a beginner. You can also get real-time performance tracking of your affiliate links with an advanced fraud detection feature.
ExactMatrics: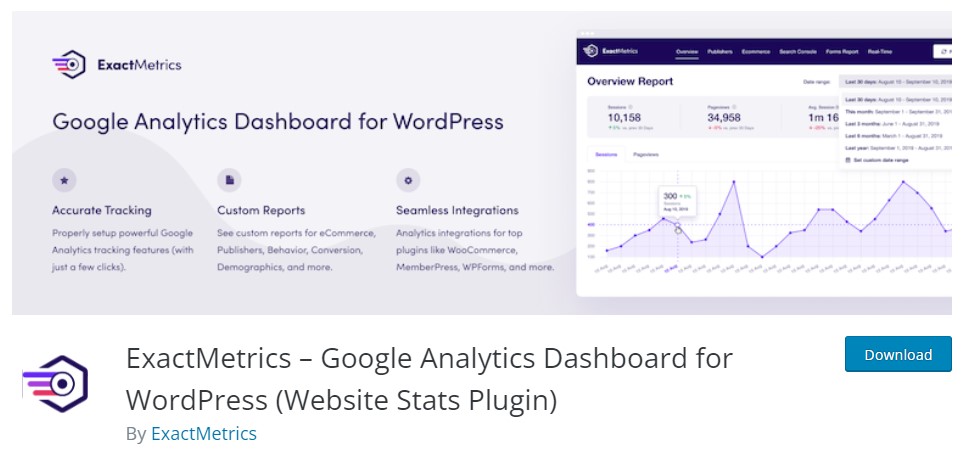 ExactMatric is a recommended plugin, especially if you need to perform some advanced configuration. Using this plugin, you can connect your website with Google Analytics and manage affiliates' performance across your sites. However, you need a bit of technical or coding knowledge to configure this plugin. It's super easy with a user-friendly interface.
How Do We Track Affiliate Sales in WordPress?
So, there are hundreds of plugins available in the market. And it would not be possible for us to describe each one.
We will tell you how we track affiliate links in WordPress using AffiliateWP. Rest, the process remains the same for other plugins.
It remains our best choice in our continued experiences. So, you can try this for sure.
Step 1: Install and Activate AffiliateWP
The first step you need to perform to access the AffiliateWP plugin is installing and activating it right away from the WordPress dashboard.
The process is effortless, all you need is to log in to your WordPress site using custom URLs and credentials. Go to the plugins from the left side panel and upload the AffiliateWP plugin.
Once installed, activate the plugin first to start the necessary configuration.
Step 2: Setup the Wizard
Once you install and activate the plugin, you will see an additional option of AffiliateWP in the left side panel.
Here, you need to click on it and access the plugin settings.
A page will appear where you will see a button of "launch setup Wizard." Just click on it and save the changes to start the configuration process.
Step 3: Configure Affiliate Commission
So, setting up the set limit of referral commission is the most important step before heading over to affiliate link-generating areas.
There will be various options to choose from as an integration method. You can choose the best according to your needs.
On the next page, you can configure how much an affiliate will receive in commission.
Fill up this page using your desired information, and click on the "Finish the Setup and Exit the Wizard" button to move over to the next step.
Step 4: Setup the Affiliate Area
After setting up the Wizzard, an "affiliate area" will be created by default.
You can also access this page using the same pages section from the left side panel. Customizing this page is also easy, just like the normal WordPress page.
All you need is to publish this page just like any other page, and users can sign up on their own.
However, they will be capable of generating links only once you approve their requests from the backend. With that, you can also manually add custom or new affiliates, so there is no need to worry about it.
Pro Tip: Use the editable templates to design and save time quickly.
Step 5: Start Tracking Your Affiliate Links
You are all done with the necessary configurations of how to track affiliate links in WordPress.
Now, you can start tracking and keeping a record of your sales.
However, to see all those tracking stats, you only need to get back to the WordPress admin area and click on the AffiliateWP visits and reports tab to see affiliate leads.
Conclusions:
Knowing the complete track of your affiliate links and sales will help you in many ways.
For example, you can upgrade your marketing strategy accordingly and convert your visitors into customers. You can also track your best and underperforming products to improve them accordingly.
So, affiliate link tracking is worth it.
Share your thoughts in the comments below about how you track your affiliate links in WordPress.
Till Next!