Yes! Whether you are a digital marketer, web developer, or writer, having a portfolio website is a must. Undoubtedly, you understand the importance; that's why you are here. Bethere is no better way to showcase your talent and previous projects gathered in one place. So, roll up your sleeves because we will have details on all you need to know, from what is a portfolio website to your FAQs.
Tip; the design of your website plays an important role, as it will be a first impression that would help the reader to decide whether to navigate further or not or whether they should buy your services. So, never ignore this part.
What is a Portfolio Website?
Here the first comes first; to briefly describe a portfolio is a website or place where you would provide information about what do you do? What are your previous projects, and how could someone connect you?
In short…
A portfolio is a digital space that allows you to gather all your personal and project information in one place.
So, tell us have you found any other way for professionals to express your feeling, experience, or personality? Of course, no because there is no better option than creating a portfolio website. But Remember! The ultimate purpose of having a website is not only this; with a website, you will have a wide range of opportunities to grab clients, as it also creates professionalism. And with this, the SEO facts will help you to hold the ultimate exposure.
Who Needs a Portfolio Website?
Well, it's pretty unusual if you also have this concern because a portfolio is a must for everyone, regardless of your service.
As it helps you…
Creates a professional look
To build your Online Presence
And attracts more customers
keep track of your achievements
So, after reading about these benefits you probably would never wish to miss the chance of getting ultimate exposure in this world.
Considerations of a Portfolio Website:
Before jumping into the must-haves of a portfolio website, youneed to know what you should consider before creating a website.
You should create a website…
Only when you will have enough experience to show because it's not about building your website, it's all about showing your talent to the world.
Also, it will take some time to drive results. So, suppose you plan to get overnight results with a portfolio site. In that case, this will not happen because SEO is a time taking and ongoing process.
Meanwhile, you must have to invest your time. It means you have to invest the time in writing content for it, for Graphic designing, high quality, and high-resolution images.
So, if you can fulfill these three considerations, go ahead and create ones for you I have Something for You. ON Tipsoont You can Read the Basic Requirements of the website step by Step.
Tip; never underestimate the power of quality, as quality always matters over quantity.
What is A Portfolio Website Desing (Must-haves)
Let's jump into this post's fourth most crucial part: which features you must include while creating a website. You know what? Without these basics, you don't have a quality portfolio website.
Tip; simple centered menu will create a beautiful look and make your site easy to navigate.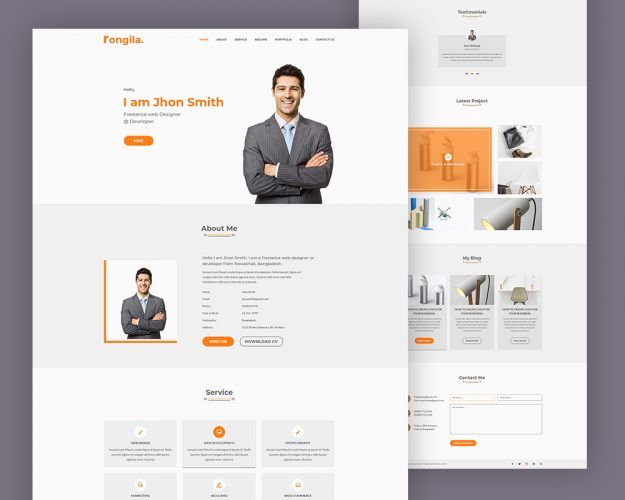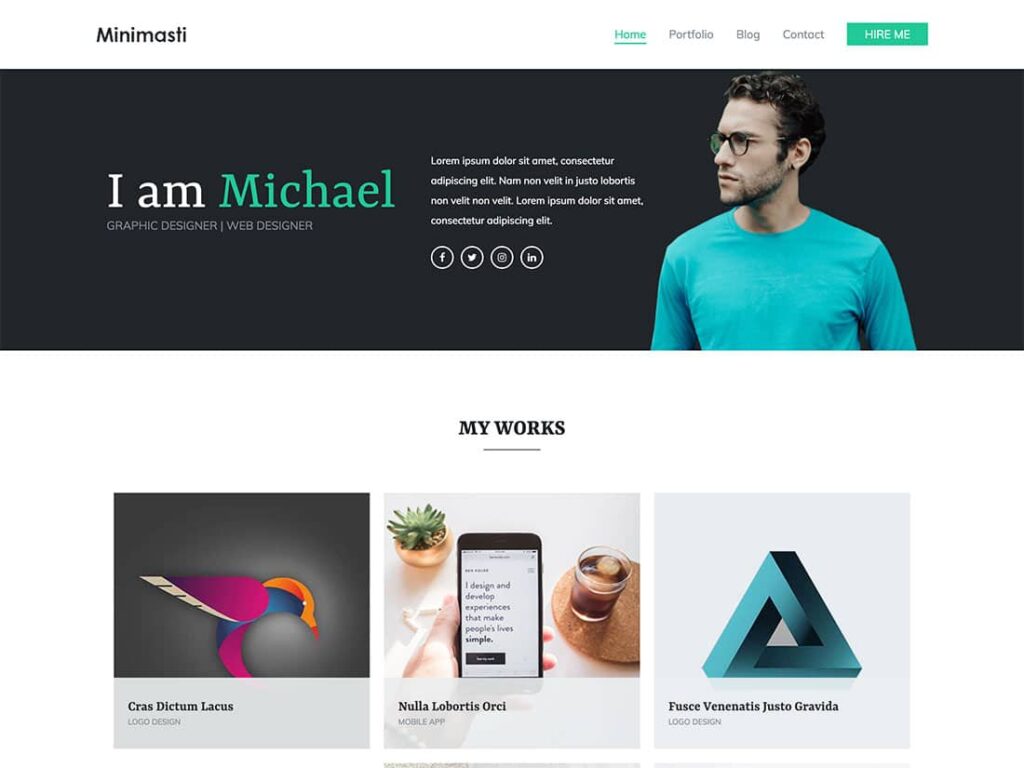 For a clear understanding, let's discuss them briefly.
1- Design:
The design is the first impression of your site. Most importantly, this would be the part where the user will decide whether to navigate with your site or not. So, it would be best if you carefully choose a theme. That's why you need to select a design which is beautiful, simple but elegant one.
Especially if you are a web designer or web developer, this is where you draw your readers' attention. This will also show your capabilities towards how good a site you can create. Avoid using bright colors; create a good mix of meaningful colors that will resonate with your reader's needs. Moreover, avoid excessive use of different fonts or redundant typography; pick up one r a maximum of three and stick it to it.
Tip; Website color schemes also matter; that's why don't choose a bright colors scheme for your site. Morever, having a white part in your site design is a must.
2- Logo: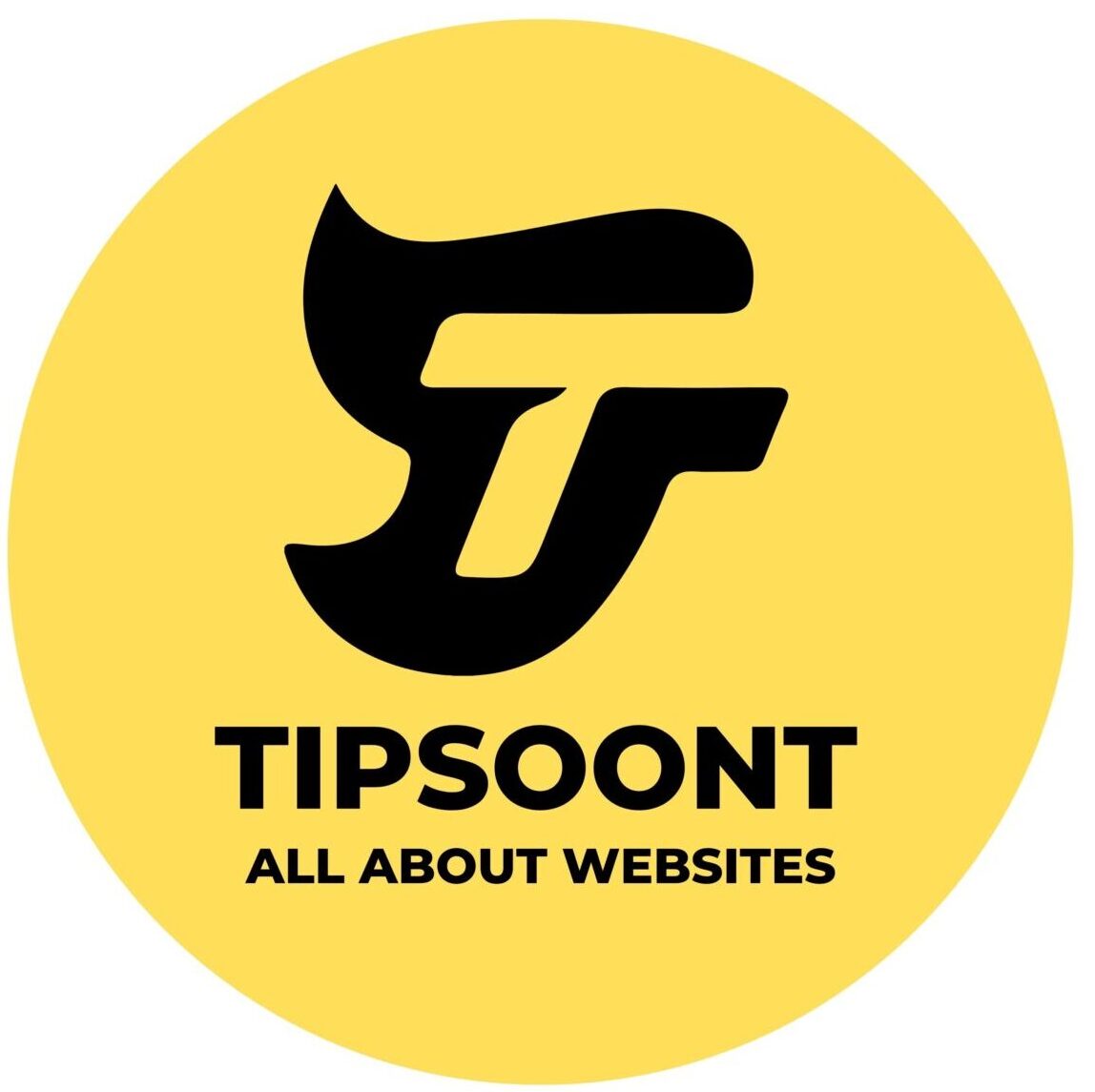 Branding is the most critical part and possibly could be a reason for you to create a portfolio website. And undoubtedly, a logo will not only attracts users, but also create your worth and brand in the market. Remember a missing logo is just like a food without salt because it's a crucial part of building your brand identity.
With your logo, it's always recommended to add a tagline which could be a short phrase that would show what you exactly do and will be used to attract the reader's mind. Moreover, while picking up a tagline, you must remember that it would remain yours for a lifetime and should be quick and engaging enough to let the visitor decide who you are and what they expect from your site or service.
Tip; Not only a logo, add a Favicon to your site with a perfect color choice.
3- Call to Action(CTA):
Since we are talking about the must-haves of a portfolio, there would be no chance to miss a call to action. It would be useless to write down fantastic information with previous work projects but don't have any CTA to push your reader toward a particular action.
While choosing a call to action, you need to ensure it is placed in a perfect place and shouldn't be repeated enough to annoy the user. The CTA should match your needs and readers' persona and, most importantly, be clear and compelling enough to grab the reader's attention towards a particular action.
Tip; Adding up a request for a quote CTA or having a free call CTA would be fair enough to grab the attention.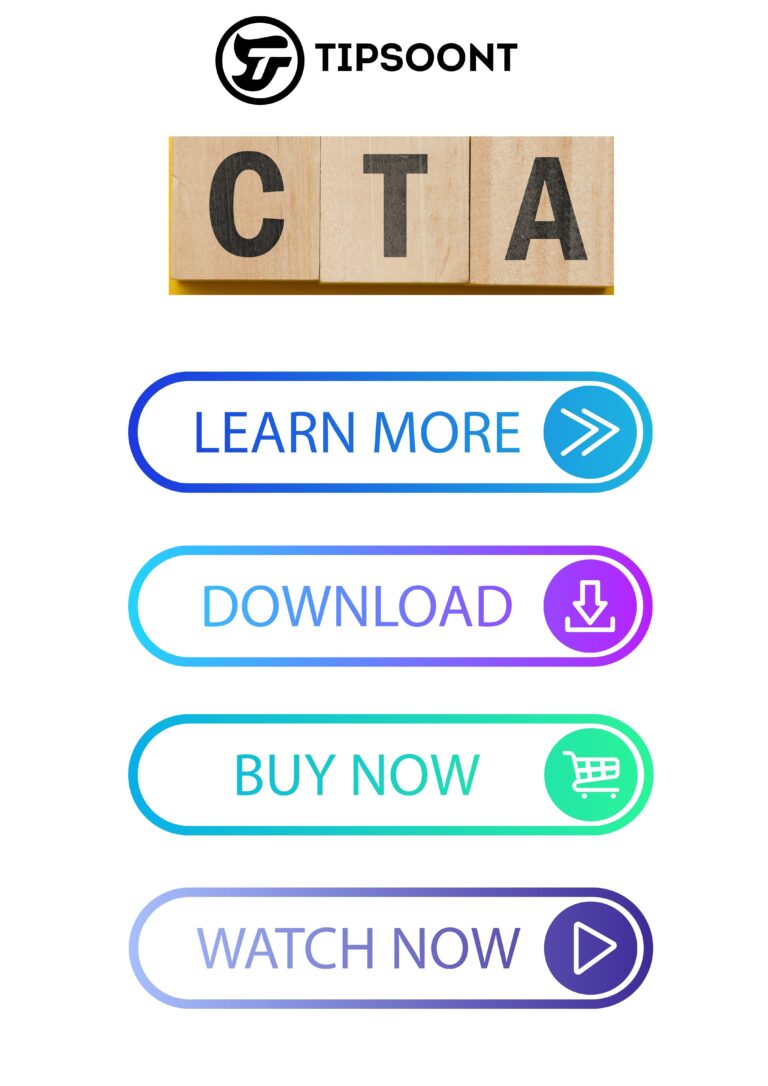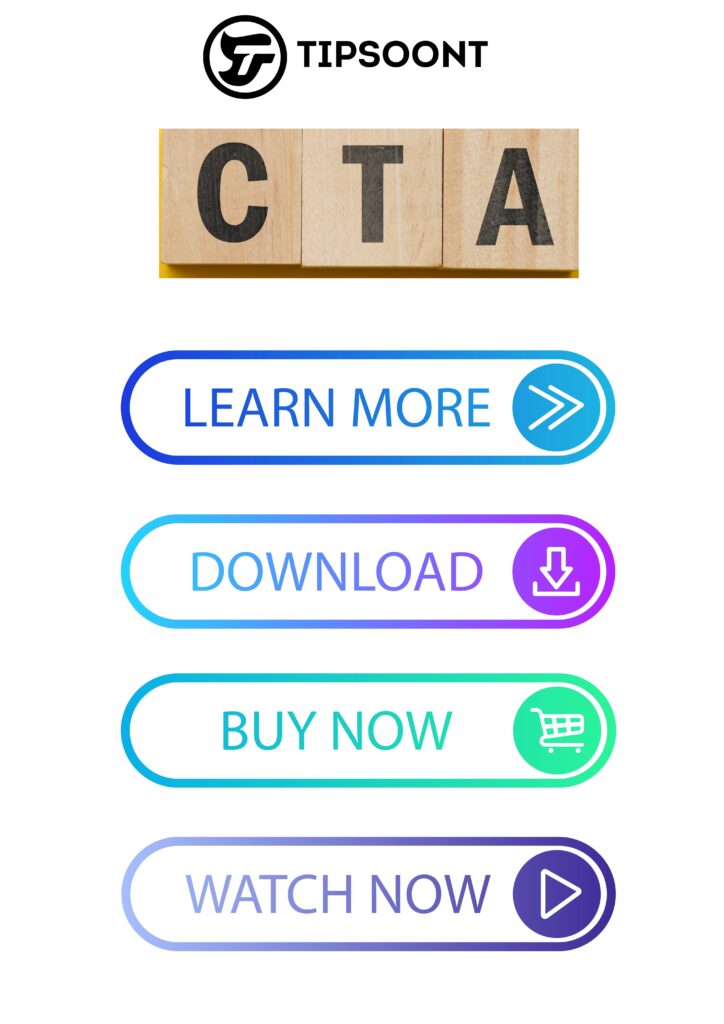 4- Testimonials: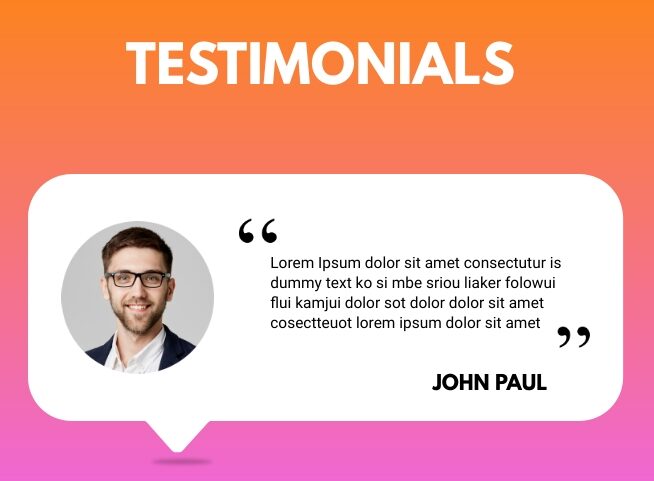 When someone talks about the testimonial, it usually means the people's experience with your previous projects. That's why ou must request your previous client to review how they find your services and whether they are satisfied enough to recommend others. It will help others decide you are authentic and compatible sufficient to have their project.
So, either you use a slider or testimonial, but showcasing your work on the homepage is a must. Request your client to leave a review of 1 to 5 liners.
Tip; Not only text feedback, but you should also request your clients to give video feedback as the video is valid enough and can't be denied.
5- Service Section:
The most important part and feature of your site which needs to be considered is the service section. Sometimes site owners say, I can do this, or I have done this. It's not a practical approach. You should be specific, relevant, and short.
Most importantly, you need to add a constructive and robust service section where you would describe briefly what else you can do to add value to their work. So, be clear and concise about your service and let the potential client decide.
Tip; Don't create a mess in the service section by beating about the bush; be concise and persuasive with a CTA.
6- About Us, Section:
The about us section will give ultimate information to the reader on who you are, how many years of experience you have, and where you are from.
You can also create variety while naming your contact us page or about us section according to your needs. You can add "hire me," "get a quote," or "book a free call" – all these are compelling enough to attract their attention. And if your contact us page is simple enough not to put them in hassle, they will contact you for queries.
Tip; include your actual image and act like a human, not a bot.
7- Social Media Links:
While branding yourself, how could you ignore an essentially free resource of branding that is social? That's why don't forget to add your social media links to the site. It could be in the header, footer, or anywhere on the site, but links are a must, including social media.
Most people love to learn about the person they are communicating with. And your social media presence is the ideal way to showcase your talent and let them know what you have achieved so far and what kind of person you are. Your digital presence would also make you authentic, among others.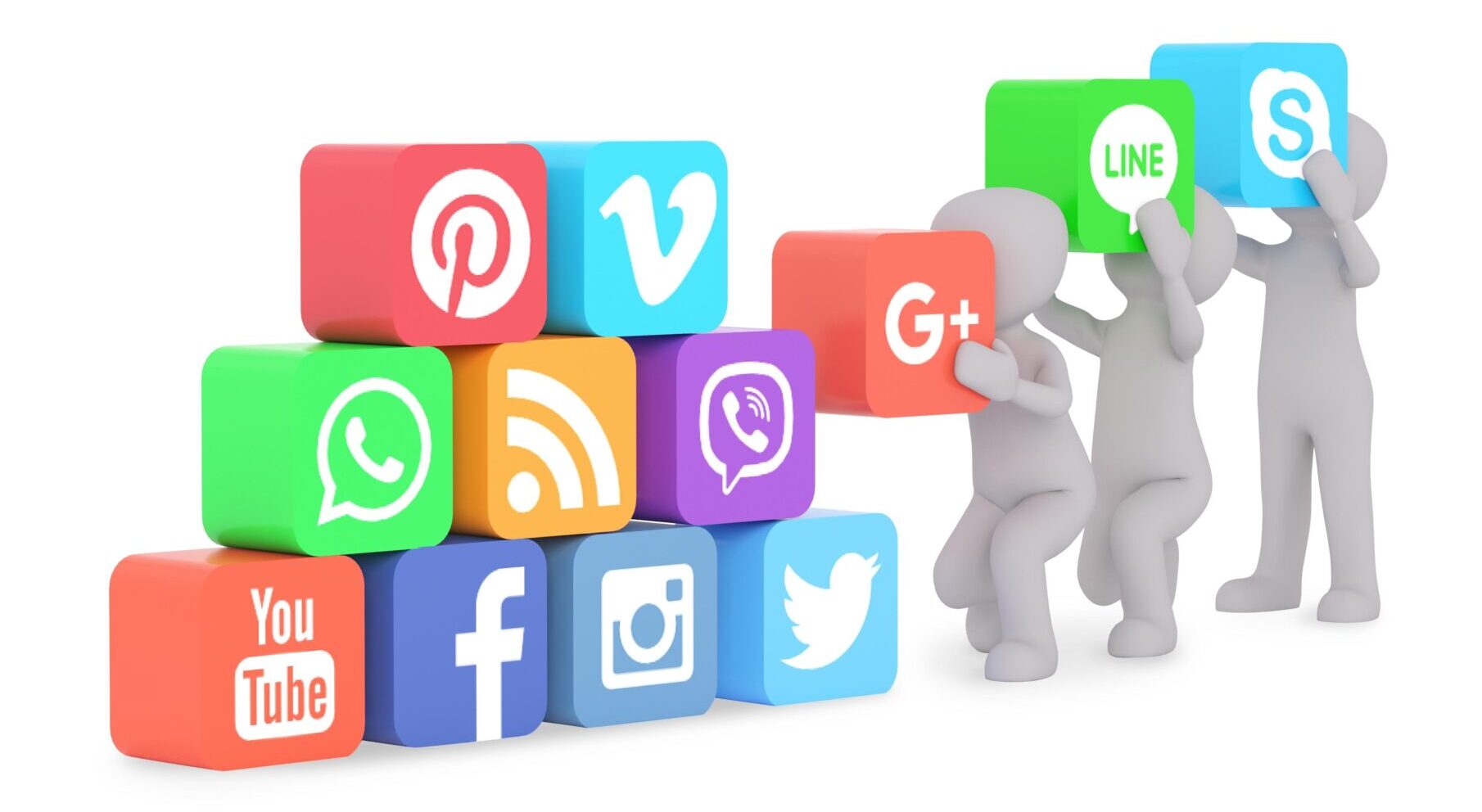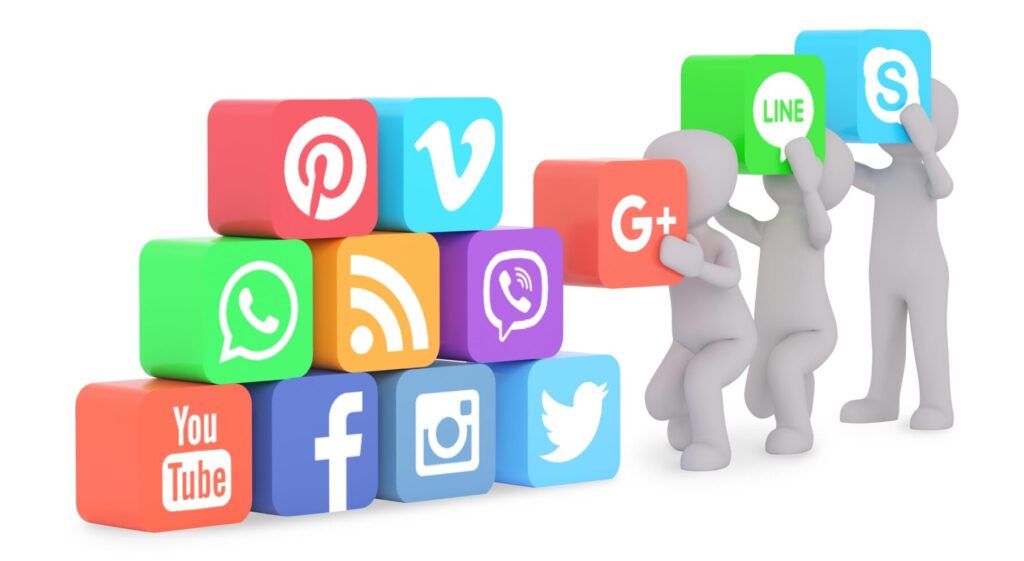 8- Relevant FAQs: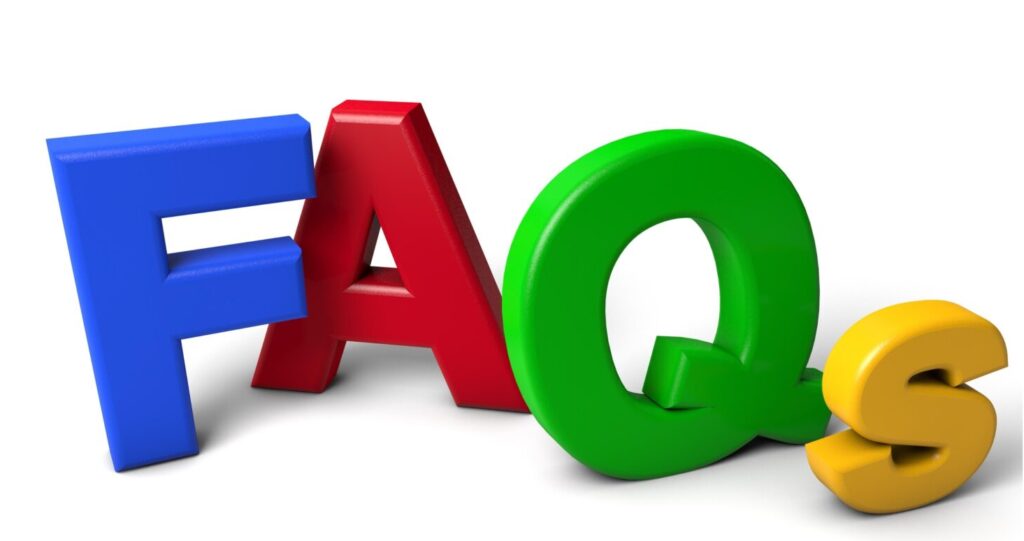 Yep! The most interesting must-have is answering relevant questions and answering them so that the reader can find the answer straight out from there and could clear his ambiguities. Never take it for granted, as it could help you to create worth from the potential reader's point of view.
Every day, you would meet several clients with the same questions about your service. You can analyze them and pick the most frequently asked questions to answer in your faq part. Some people prefer to create a separate faq page, but it can also be placed on the contact us or hire me page because this will be where his question needs to be answered.
9- Writing blogs:

Writing blogs about your niche is an effective way to showcase your capabilities and knowledge to potential clients. Moreover, writing about a specific topic will also make you an authoritative person in that niche, which could be an exquisite way to grow your audience. Later on, you can convert this audience into a client.
Writing case studies for your previous projects is an excellent way to grab your attention and showcase your capabilities. You can write down long posts showing why you started the project, how far you have come along, and what you have achieved with it. All these concerns help you to be credible and stand out from the crowd.
Tip: if you are not a strong writer, you can also go for video or audio form content which is also an effective way of content creation.
Picture Gallery:
Suppose you are a graphic designer or a web developer; how would you showcase your talent to the world? Yes, using your art images, you can create a picture gallery on your website where you would place all of your previous projects in one place.
Tip: use only high-quality images that show how your work is.
Tips for Creating a Portfolio Website:
Though we had talked about enough must-haves of any portfolio website, what if we share some tips with you that would help you create a perfect portfolio website?
So, without further ado, let's dive into it.
Before creating your website, always know your potential audience, where they are from, what their needs are and how you could make your site beneficial for them.
Always make sure that your site is easy to navigate. Tell me one thing, do you remember our tip on this? Great! Let's go further.
Focus on your experience only; ensure your site is speedy enough not to annoy the user.
Promote your website from time to time on your different social media platforms.
Get user feedback as it builds your authority for new and potential clients.
What Do You Need to Create a Portfolio Website?
Though you have come down, you might wonder what you need to create a portfolio website.
Well, it's not rocket science; all you need is
Domain and hosting (My Recommendations about Domain and Hosting you should Buy)
knowledge of how to create a website
with enough content and projects to post on
Great! that's it. Your site is live now.
FAQs:
As promised, we will look at your every time, so let's briefly discuss some of your relevant questions.
What is the Purpose of a Portfolio Website?
There are multiple reasons for creating a portfolio website.
No doubt, it could be an exquisite way to hunt clients
Best way to let your client know that you are the best one and not here to sell is because you have proof and actual examples of your previous projects
One essential purpose is that; a portfolio website is an online place where you can put down your work, and you don't need to go around, and you will get all your projects from there.
What is the Best Tool for a Portfolio website?
If you don't want to create a portfolio website or whatever the reason, don't worry, as we are here to share some fantastic tools to create a portfolio.
Behance is for graphic designers, photographers, or illustrators
WordPress is the best and popular option now a day's; best for those who want to create a professional website
Vimeo is another tool for the video editing portfolio.
Weebly – specifically focusing on the eCommerce based sites
Sometimes Google drive also is a way to create a portfolio site. However, it's not professional but fair enough to get a quick start.
Is Having a Google Drive Portfolio Enough?
Yes! there are more professional and better ways to create a website. But, it's better than nothing. Suppose, you are a beginner and want to create your portfolio, yes, you can go for it. Still, once you have enough experience, there are much better options to explore.
Is Behance a Good Portfolio Source?
Yeah, Behance is a good portfolio source for graphic designers.
Though it's a good tool that provides an easy way to get a quick start, this option is not for everyone.
To Up-Wrap:
To wrap the whole discussion up, I must say, if you are planning to create a portfolio website, do it right now as it would be the best decision ever.
Remember! If you are not going to talk about your work, then nobody else will. And for that, a portfolio website could be a simple but efficient tool to showcase your work. We had stated enough opportunities out there. Do write in the comment section what's stopping you. Would love to solve
Till Next!
The comment box and Contact Us page await you and your Suggestion.