Yes… WordPress SEO is the main thing after creating a website or blog to get traffic and ranking in SERP. So I have mentioned a lot of points and Concepts to make it easier to understand. Don't forget to share with your Social Media family.
First of all, SEO is Search engine Optimization means a set of techniques or rules to optimize your post is Search Engine or SERP(Search engine Page result) and the most popular Search engine is google According to stats
There are over 70,000 Google searches each second. That's almost 227 million an hour and about 5.4 billion Google searches per day.

Review42
that's why our main Focused Search Engine should be GOOGLE always due to its mind Blowing Stats.
WordPress SEO
WordPress is a CMS(Content Management System) Same as Wix Shopify Joomla etc. WordPress is the Most Popular one and a lot of questions are already there. That's why I am here on the Topic of WordPress SEO If you want to know about the SEO of Other CMSs then Feel free to type in Comment Section or on the Contact page form we'll try to make the topic as easier as we can and TIPSOONT is also WordPress's product.
WordPress SEO means We'll focus on how to rank our keywords using WordPress cms etc. Some techniques and plugin tips are given below.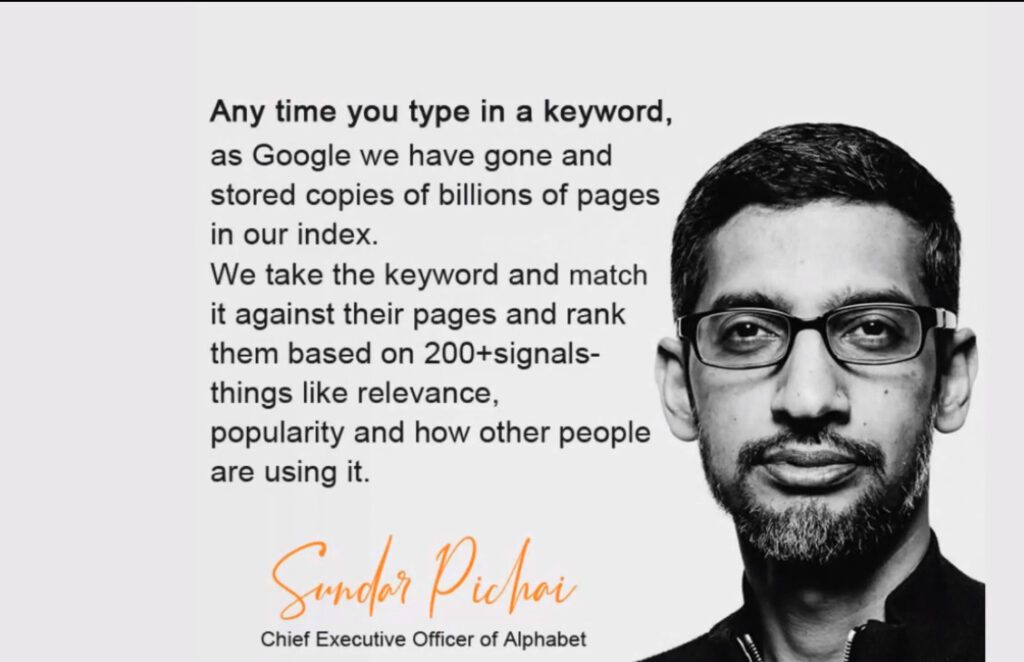 Technical SEO
First of all, Technical SEO refers to website optimizations that help search engine bots to crawl and index your site more effectively. In this type of SEO backlinking, Marketing Guest Posting etc are countable. like Just reach out to a website or blog with good traffic and ask them to give you a Do-Follow Link it'll help to grab More traffic to your website.
Off-page SEO
Off-page SEO also called "off-site SEO refers to actions taken outside of your own website to impact your rankings within search engine results pages (SERPs). Your website designs and Optimization matter a lot and In this slot, we'll discuss this Point. Just Imagine if someone is on your website but your website is not loading properly or taking too much time so it is a bad signal for google and also for your viewers and it'll push back your website in SERP.
Most clients ignore the Responsiveness of the website. Responsiveness means website Performance on all devices like Mobile Dekstop and tablets etc.
According to analytics, around 50% of users use mobile phones to operate websites and if you'll ignore them means you are losing an amazing audience too So make sure that your website should respond to all devices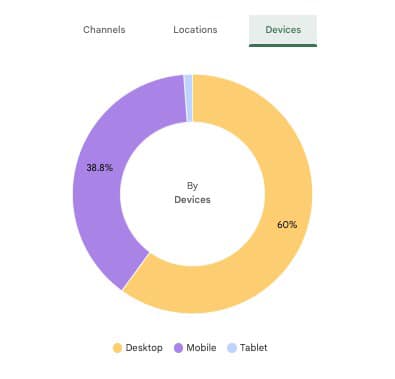 As you can see Mobile Users are so prominent in analytics that's why I was focusing on the off-page qualities of a website.
On-Page SEO
On-page SEO (on-site SEO) is the process of optimizing web pages to rank higher in search engines for specific keywords to increase organic traffic. It involves aligning page-level elements like title tags, headings, and content as well as search intent with a specific set of keywords. After the Creation of the website, you can hire a person for Technical and Off Page SEO but On-page SEO is the thing you have to do almost daily whenever you'll Publish a Post you have to properly optimize this content to get more Organic traffic from SERP. I'll mention some Special points about One Page SEO to make the path easier let's Start
Keyword Research
The actual Game in Ranking factor is Keyword according to some experts 63% part of the SEO is about keyword research. If you'll write on random keywords without keyword analysis there is no chance to get Traffic because You have to analyze the competition on keywords first. To analyse a keyword we have some tools Like Ubbersuggest By Neil Patel, Ahref and Sem Rush etc. Soon I am Going to write articles on these tools one by one Write down in the comment How much you are excited about it.
Try to use Long Tail Keywords with Low Search Keyword Difficulty and Good Search Volume to appear in the Top 10 Search results.
Don't forget to check the keyword Intent before proceeding If you'll Search your keyword in google then in Search Results if Blogs are already ranked then you can and if Intent is Changed like e-commerce stores and In Search results then you should change the keyword with the help of attributes and extensions etc.
TIP Don't Forget to install and Integrate the Google Site Kit plugin into your WordPress website to check the performance of your website.

After keyword research Use this keyword in your article Wisely and naturally without any impression of keyword stuffing
Content Writing
After the keyword is completed research Content writing will start. As we investigate other websites on search results just Try to make it better than all other websites like Your content Length should according to keywords and you can check the length of other's website content. According to some experts, our content should be around 800 to 1K words So keep it in mind
Try to Provide max information to viewers
TIP Try to write answers which can solve someone's problem so use 4W and 1H means when, why, where, who and How in titles it'll bring better results to you.
Content Formatting
Your content should be Properly formatted to make it easier for readers Use Heading and Proper Paragraphs to make the better look.
Content formatting plays an important role in Bounce rate Now Bounce rate is One of the Indicator for google about the quality of content If someone comes to the article and He doesn't like to read this then He'll close that tab and your bounce rate will be increased and then search engine will De rank your website SO formatting is an important factor.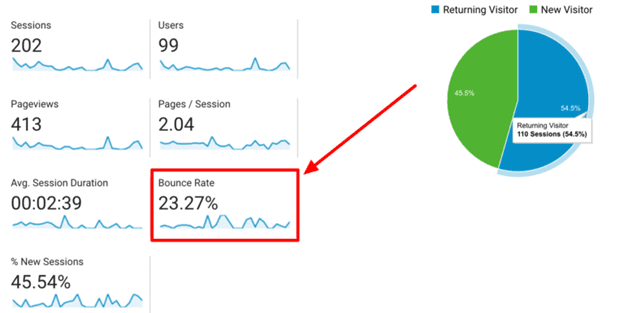 Elements for Engagement
Simple text is just a way to bore out the audience but we can't do that So we have to add some elements like graphics to convert your newspaper to the proper website. So Try to add some professional Images to your website According to the subject and theme.
You can Search for Professional High resolution and royalty-free Images from My favourite website Pexels and after an Image, you have to edit it you can edit from photoshop or another of my favourite website Canva.
After images, you can add Infographics and its matters a lot Especially you can create any type of infographics from Canva.
Last but not least you can embed the videos on youtube to make it easier for viewers to embed the videos Just open the video on youtube and click on Share you can see the Embed <> button click on this and copy the code. and Add the element of shortcode in the WordPress editor and then paste the code here.
Inbound and outbound Linking
After everything you have to link some words or refer to some other articles let's discuss it deeply
First of all, If you'll Attach a link of same your own website then the link is called inbound Linking as you can refer to any article written by you on your website and If you ll attach the link to another website(someones else's website) then this link is outbound linking
According to marketing and SEO experts, You can add 2 external or outbound and 2 or 3 internal or inbound links it'll deliver a positive signal to google or any Other search engine.
if you'll keep all these points Your SEO or chance to rank in SERP will be higher as compared to first
Plugins for WordPress
To Perform an amazing SEO WordPress directory has amazing plugins for You and the most common is Yoast SEO and AISEO(All in one SEO) With the help of these Plugins You can easily perform SEO of your blog especially.
After adding these Plugins you can see a dashboard at the end of the WordPress editor you can manage a Snippet of tour articles Social Media thumbnails etc very Easily the Best thing about this is the facility to add a focus Keyword and Then It ll show the score out of 100 for your article and You can Easily analyse your keyword and Complete article according to SEO
Try to secure an 80+ score of plugins It'll indicate some errors in your article if you'll resolve or debug them the Score will increase automatically.
Both PLugins are almost same
Bonus If you'll use these Plugins a Site Map of your website will be generated automatically Like My website's Sitemap You can upload it on Search Console too.
So That's it I hope you have earned a lot from it my comment Box is waiting for your Response
GOOD LUCK