Despite knowing WordPress is the most used platform in the world, most sites are operated on this CMS system. Still, your search for the comparison between Wix vs WordPress is much appreciated because you are concerned about your business and want to make the best decision.
So, keeping your concerns in mind, here we have some key differences which need to consider before choosing any of them.
Precaution – Wix vs WordPress
Before starting a detailed comparison, you need to remember that this comparison will be between Wix and WordPress.org, not with WordPress.com, whereas companies ending with .com host your sites on their web servers.
Well, if you are a beginner, you might also get confused. What's the difference between WordPress.com and WordPress.org? So, let us make it clear to you that WordPress.org is a free and open CMS, whereas WordPress.com is a complete website-building platform and publishing service.
Now, let's get into a detailed comparison of it.
Wix vs. WordPress – Detailed Comparison
Remember, Wix and WordPress are tools to build websites, whereas Wix has fewer customization capabilities, while WordPress is a complete content management system (CMS).
Good to Know: CMS allows you to store, publish, delete, and manage databases; meanwhile, the website builder is just a platform where you can perform the process of creating a site with a simple drag-and-drop function.
Most importantly, both can use for every type of business. But both act differently with ease of use, customization, and customer support, and that's where you have to decide what will work for you.
And, of course, you understand the importance of it; that's why you landed up there to read Wix vs. WordPress to make a well-informed choice.
1- Pricing:
The most crucial factor you need to consider before landing up to any other is its pricing. What kind of packages do they provide, and are they compatible with their services? So, let's look at them.
Firstly, Wix provides you with a free primary website builder but with some restrictions, and the most critical limitation is your domain name, which means you wouldn't be able to get your customized domain name. It will be like username.wix.com/sitename, which will leave a wrong impression on users and not comply with the criteria of choosing a good domain name. And to access the proper domain name, you need to buy its monthly or yearly subscription. Another vital flaw of using Wix is that you will not get an app in their paid plan; to access them; you have to pay separately through the Wix market.
Meanwhile, WordPress is a complete content management system that is entirely free. Also, the hosting plans vary depending on the different hosting registrars, and which one you will use is your choice, depending on your budget. No doubt, lots of free themes and plugins are available there, but you can still use premium ones to get quicker and best results.
So, choosing Wix is a one-time cost with the themes, hosting plans, and outclass customer support, while using different themes and plugins will increase your price in WordPress.
2- Ease of use: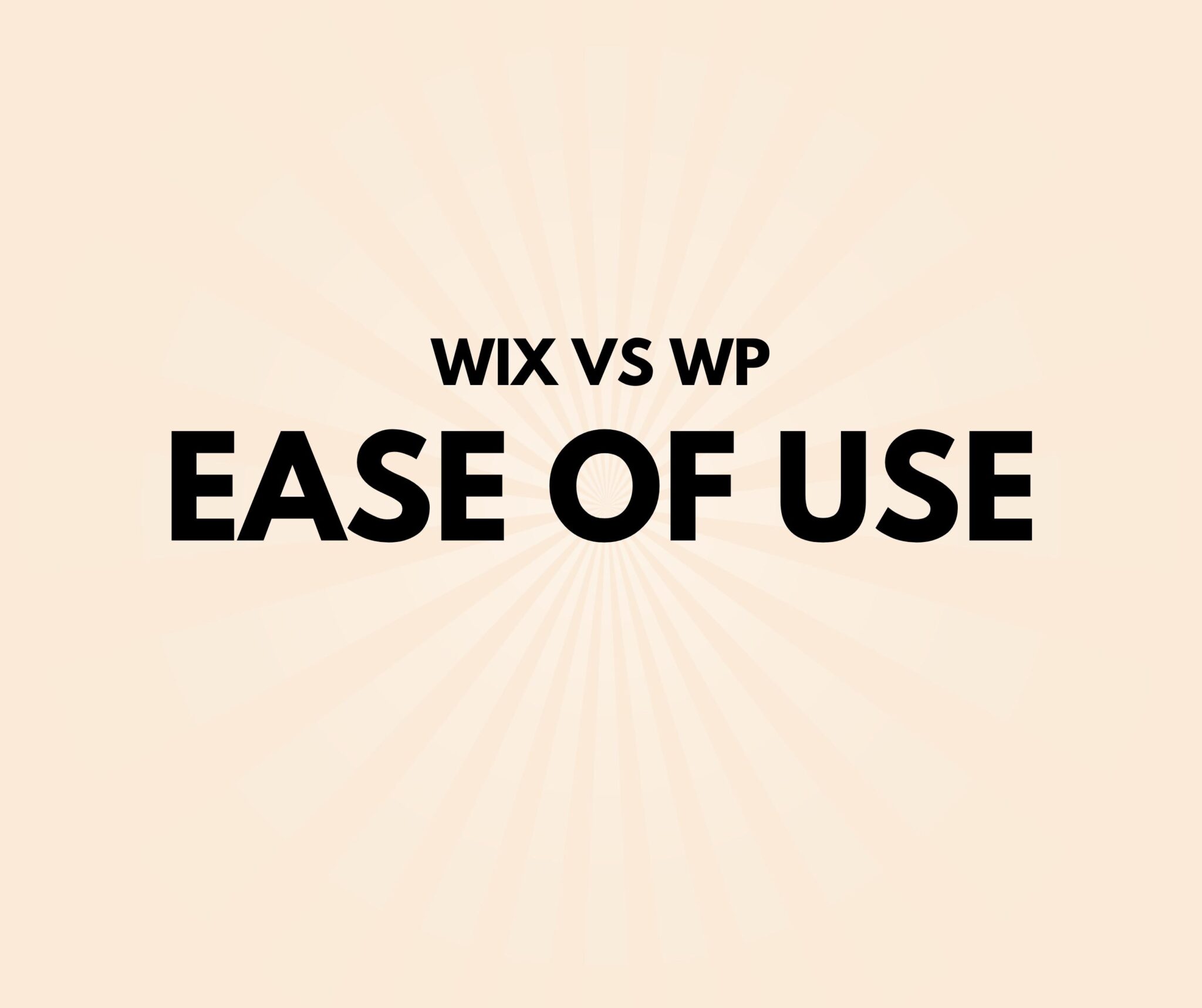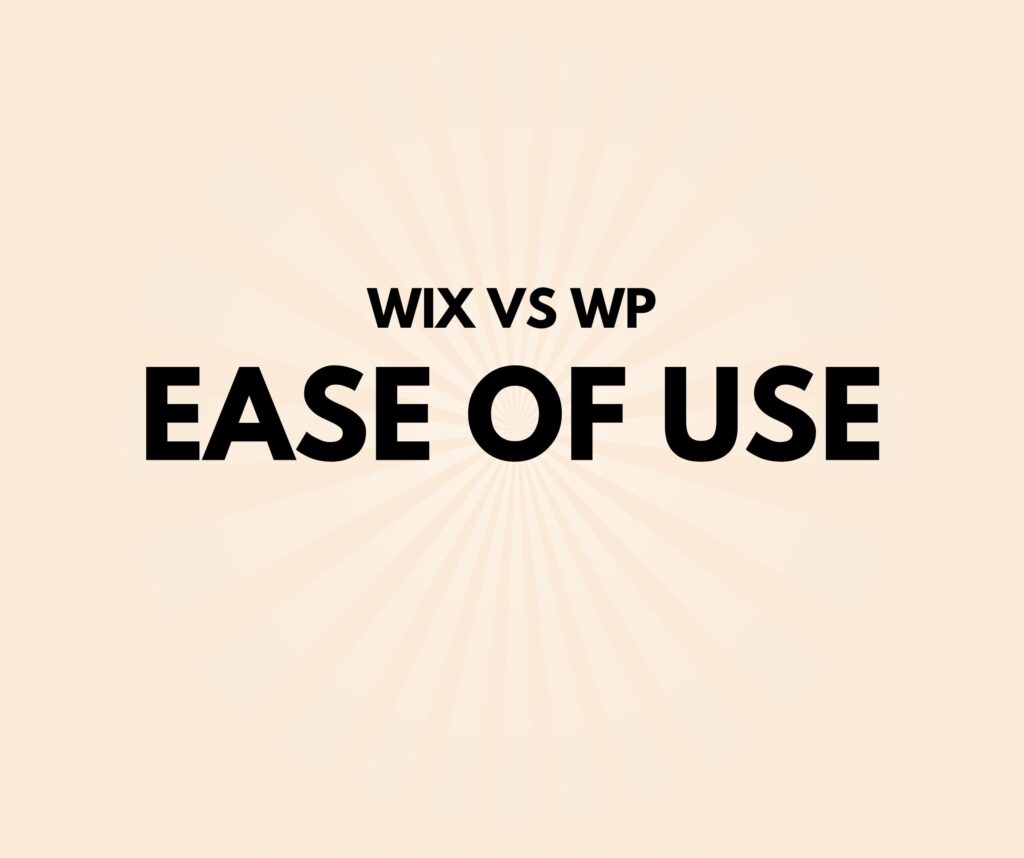 You are here to hear a comparison between Wix and WordPress because you want to know which platform is convenient and easy to use. Though both are easy to use, they still have some differences, which could help you prioritize what will work for you. So,
Wix is about drag-drop; even a non-technical person can easily do this. All you need to do is select an element, start editing, and rearrange pages; parts do whatever you want. However, Wix offers limited options because the purpose behind building it was to help beginners and intermediates create a site without coding.
WordPress also gives you a great block editor option where you can live preview your site to see how it looks. Here you will find the easy-to-use blocks to customize all the common elements, text, tags, images, and much more. However, you still need a little experience or tech background to operate it.
So, in short, the drag-and-drop function of Wix is just a blessing that is considered the best part of it and is loved by everyone; While WordPress needs tech knowledge, some website-building gadgets are here to help and create ease in it sometimes.
3- Security: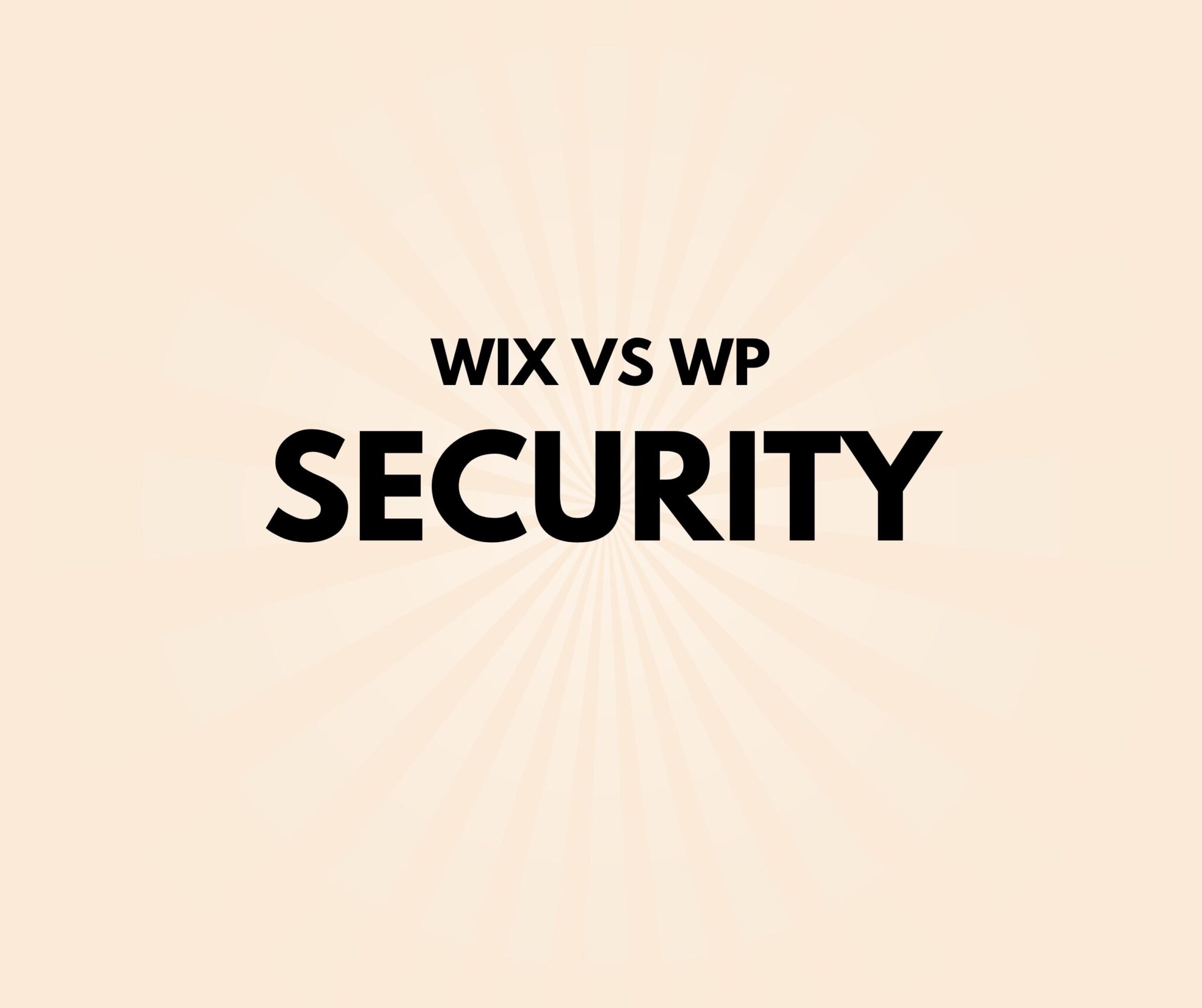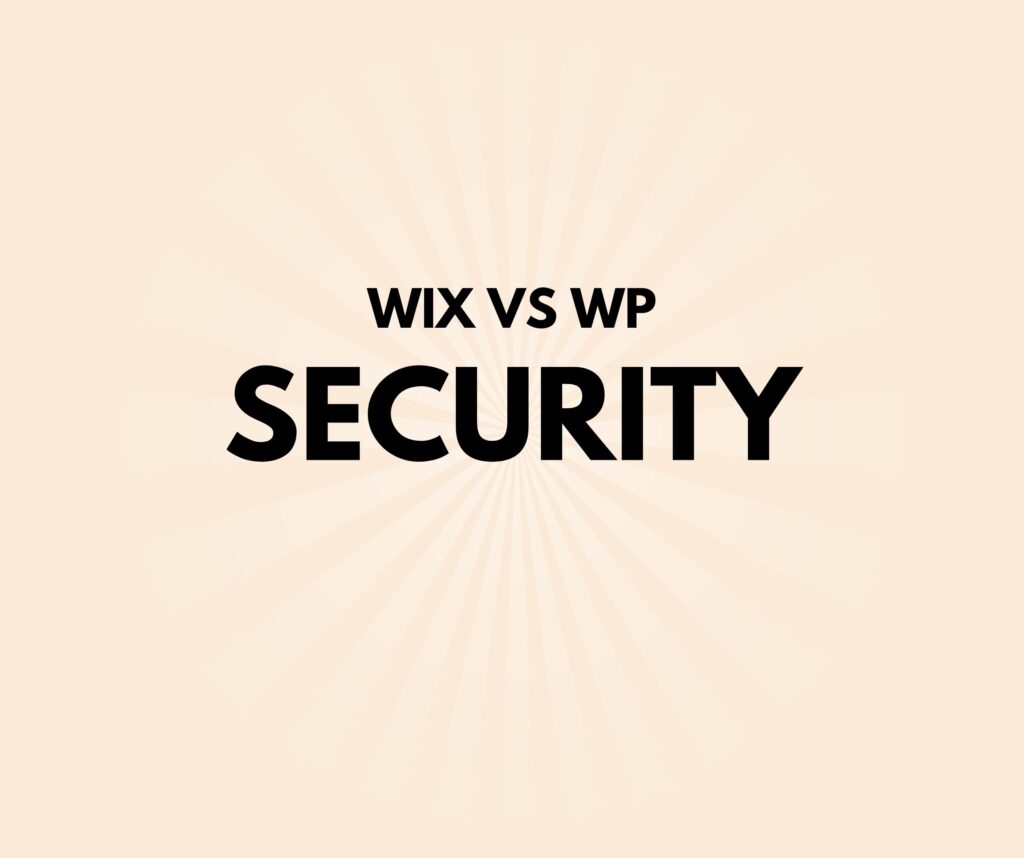 It is impossible to deny the security importance for both Google and the user point of view because nothing could be worse than losing your customer data and trust; this could ruin your whole business. That's why you need to determine which platform offers better security options.
75% of websites got hacked in WordPress each year, whereas the ratio of successful sites in Wix is higher than in WordPress. And the reason behind losing these data might be poorly maintained servers, insecure themes, or third-party access to it; Wix doesn't provide this information to everyone and hosts sites on their database, which is why it's more secure.
So, it doesn't mean WordPress is not a good option; it has more than 40% of users worldwide, but you need to protect it with extra effort or money. And for that, you only have to buy plugins or themes from a trusted source.
4- Support: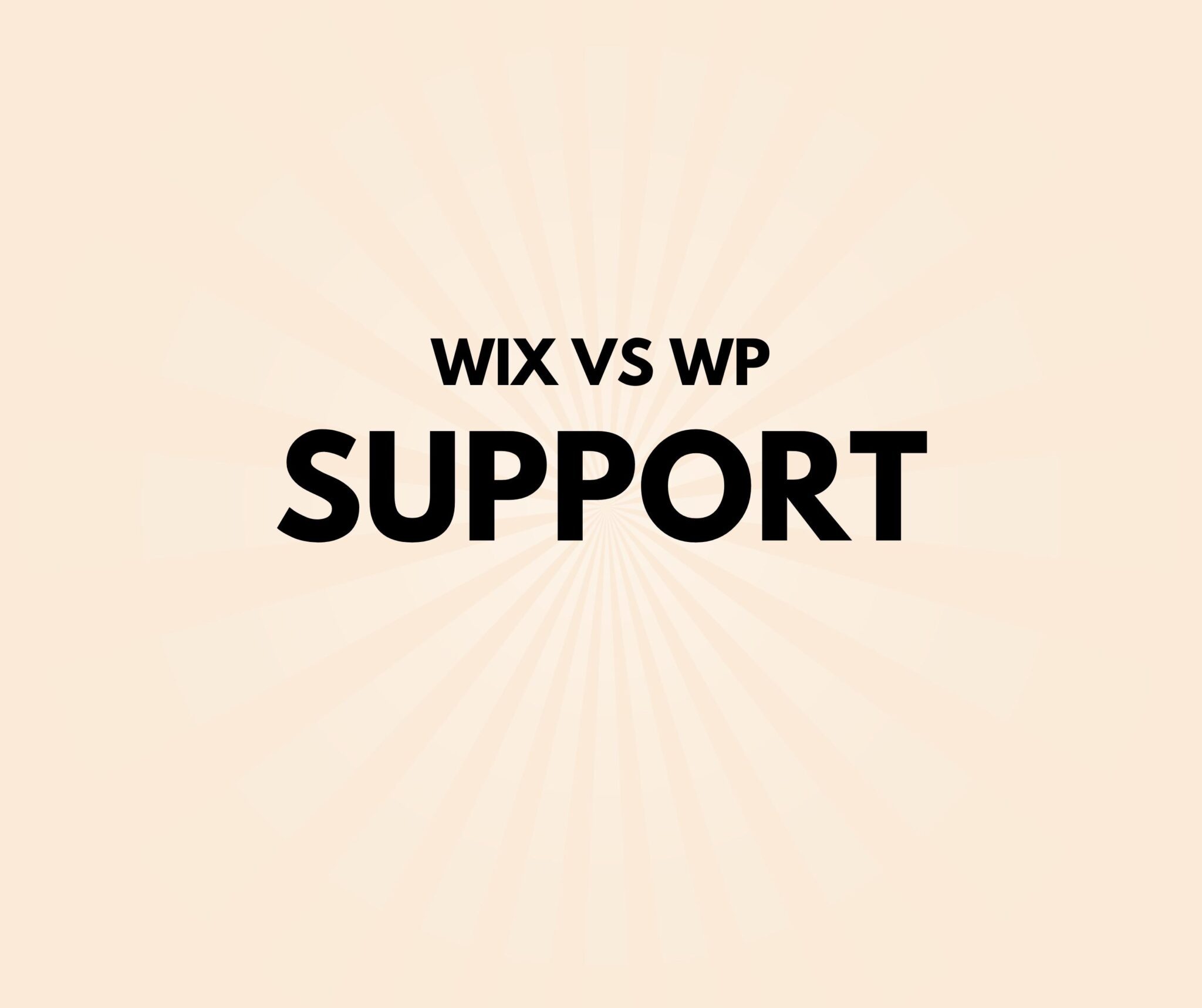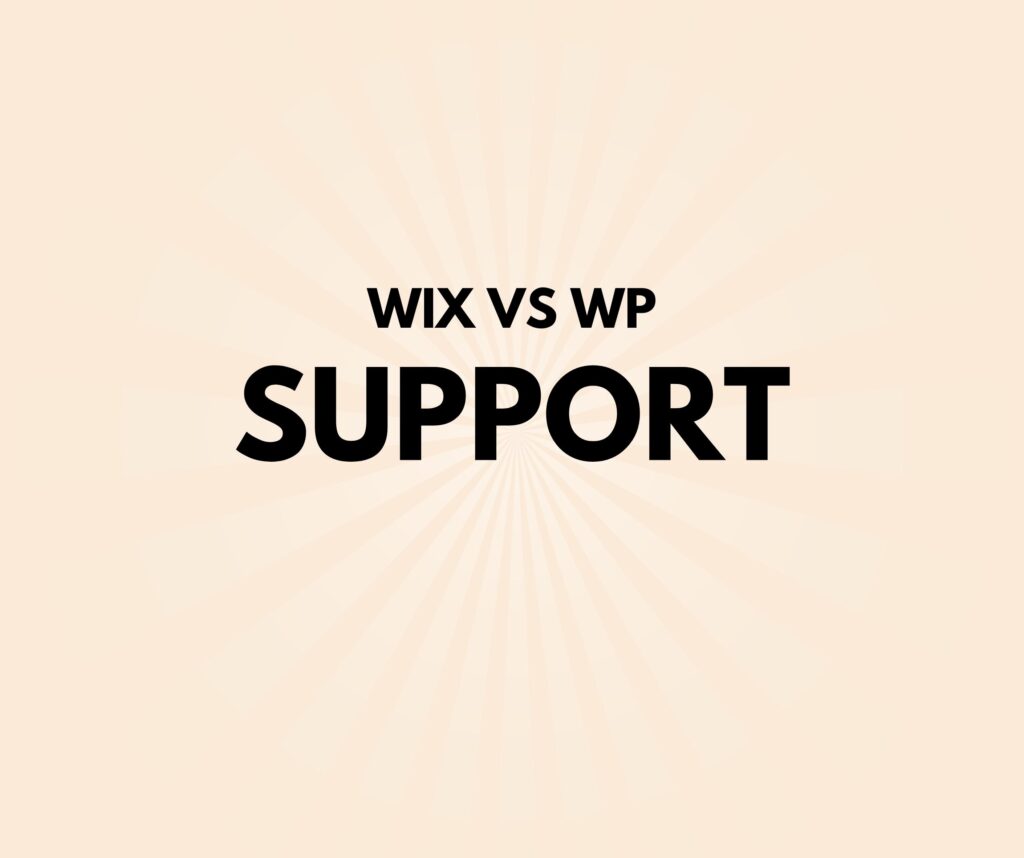 The customer support system of any platform means a lot, especially for beginners. It's compulsory because a beginner always faces more problems than usual which need to get answered instantly. So, let's find out which platform has a better support system.
Wix has a unique and healthy support system, available Monday to Thursday and 5 am to 5 pm and on the mail too; wherever you feel comfortable, use it. On the other side, you can also say that Wix has such an easy-to-use interface that you won't need help, but still, if you need it, Wix would be there. So, no need to worry at all.
Meanwhile, WordPress doesn't provide much customer support like Wix, and if you need help, you have to read articles or watch videos provided by third-party individuals. Hiring a skilled person to set up, configure or modify will be essential Contact different Parties Like Plugin themes,s, etc developers hosting Providers, etc. according to the issue because In WordPress everything is not managed By WordPress By yourself you've to find and debug the error by Self…
So, in short, Wix has won this customer support race single-handedly where you can get instant support; if you buy an expensive package, you will get VIP support from them, while WordPress is free and open source which doesn't include any customer support.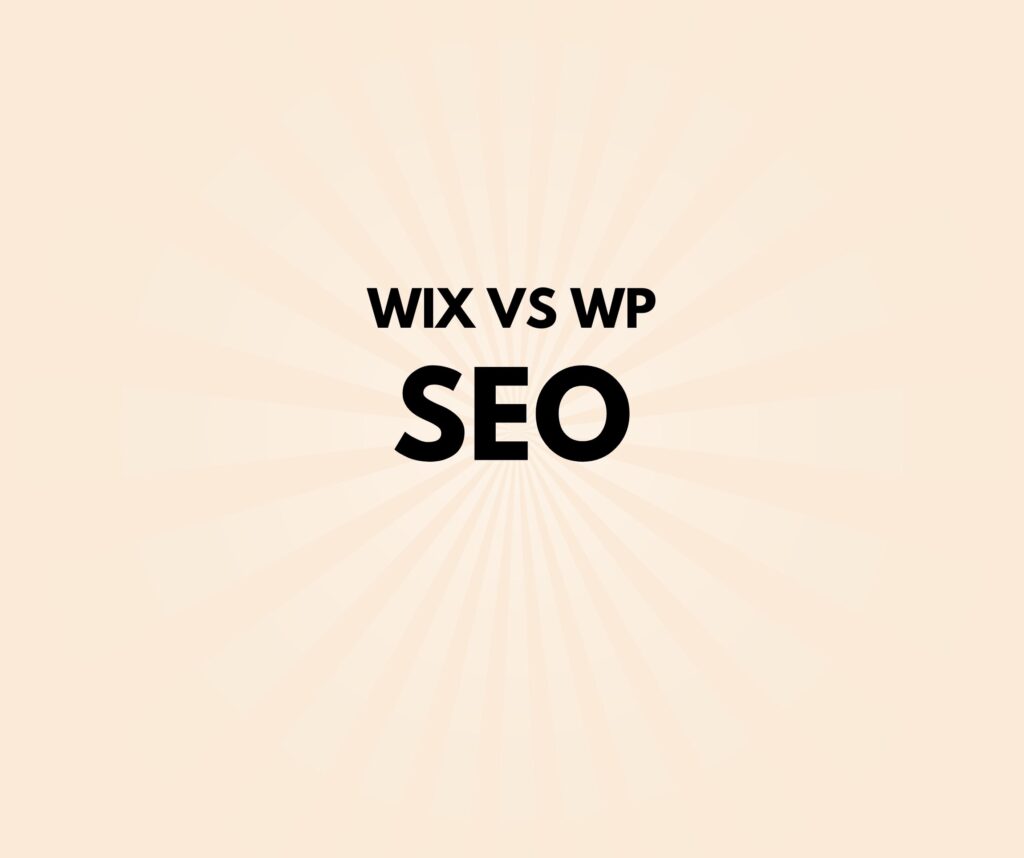 5- SEO:
Search engine optimization is the crucial factor when comparing Wix vs. WordPress. SEO is an essential part of your blog that needs to be considered on priority bases, and saving some money wouldn't be worth it. So,
Wix has some built-in SEO features of a meta title, description, alt tags, or 301 redirects that are good to use. Whereas WordPress has the flexibility to do more customization with the help of plugins that are highly helpful for non-professionals.
So, you can say both options are OK or draw in terms of SEO because the primary purpose of a blog or a site is to give the users a speedy platform, which they do provide.
6- Blogging features: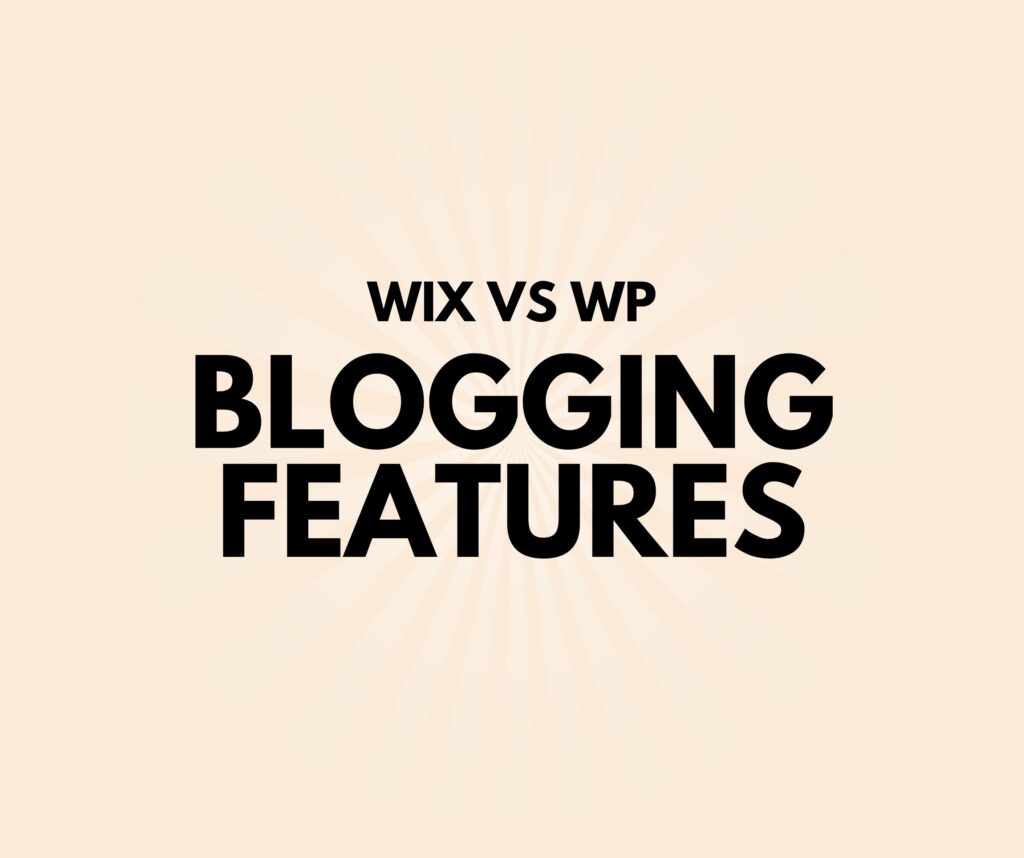 Undoubtedly, for blogging, there could be no best CMS other than WordPress, but what if, for some reason, you don't want to use it and are looking for other sources too? Wait! We are going to explain it to you.
Yes! Wix also has basic blogging features with the optimization opportunity of categories, tags, photos, videos, and more. Meanwhile, it offers a responsive site that would be easy to read on the go. But, you know what; Wix has certain restrictions as it doesn't provide you the wide spread of blogging options. So, it's suitable for small blog pages just.
On the other hand, WordPress has evolved the world with its powerful features, that's why it has a 43% of users globally. Just use your copyright-free images and stand out from the crowd.
So, all those features are missing in Wix; you will get them on WordPress. It's hard to beat WordPress in the world of blogging with such kind of impressive options. Isn't it?
7- Design and Maintenance: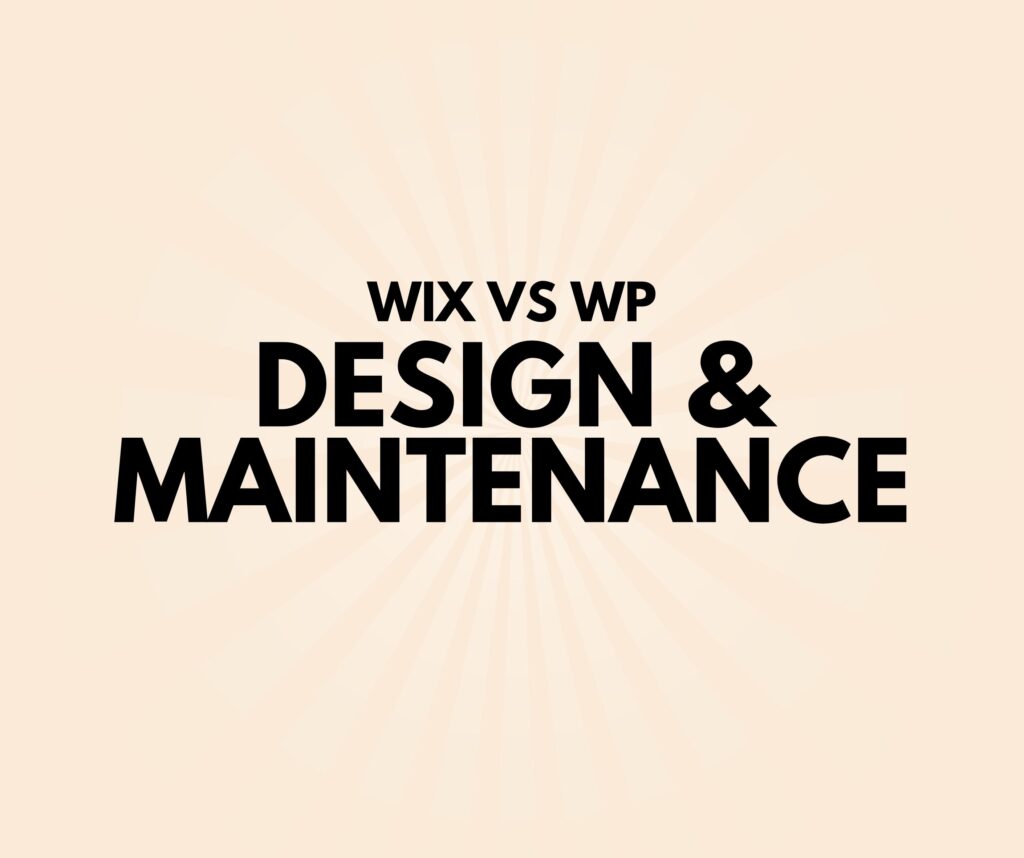 Designing and maintenance are critical factors in this comparison guide because the design is the overall impression of your site to the users, and maintenance is all about your ease of handling it. So, let's find out what kind of opportunities they provide.
Wix comes up with 900 plus pre-made templates for businesses, eCommerce, art, and cart, and in short, every kind of template is there; you can also rearrange the items as they see fit. Though it gives you a chance to do it conveniently here, you have just scattered or limited designing options because the ultimate purpose of Wix was to help a beginner; that's why intermediates persons or experts will not find it helpful.
And on the other side, WordPress comes up with thousands of free and paid themes you need to install. With that, you can also make customization of your choice, which is pretty easy; still don't know, hire a developer.
As per maintenance concerns, Wix will manage all your site aspects by herself and keep it working for you. In contrast, WordPress will let you be responsible for your site for updates of themes, plugins, and everything you have to handle by yourself, do whatever you want to do or whenever you feel like right to do.
8- Apps and plugins: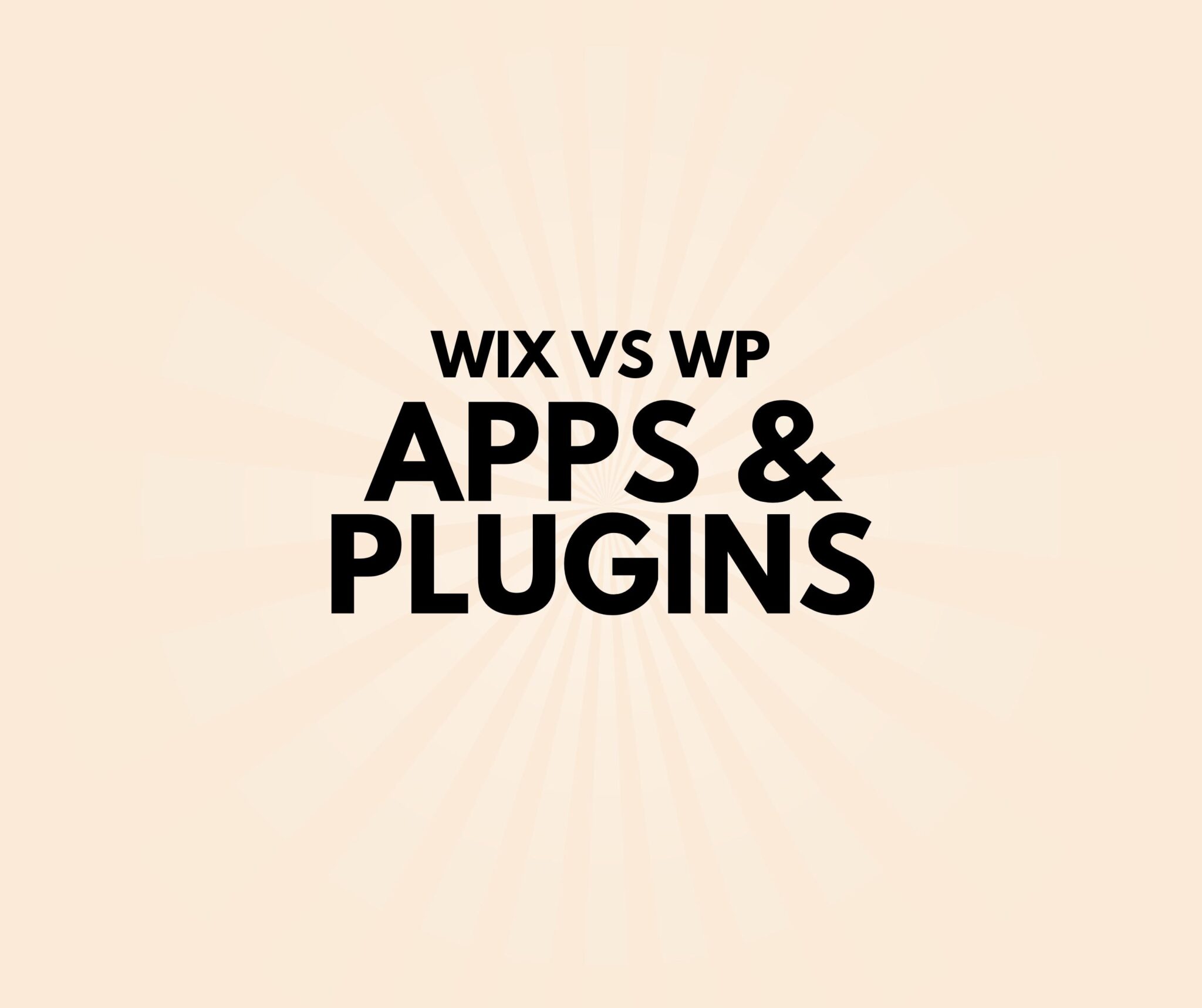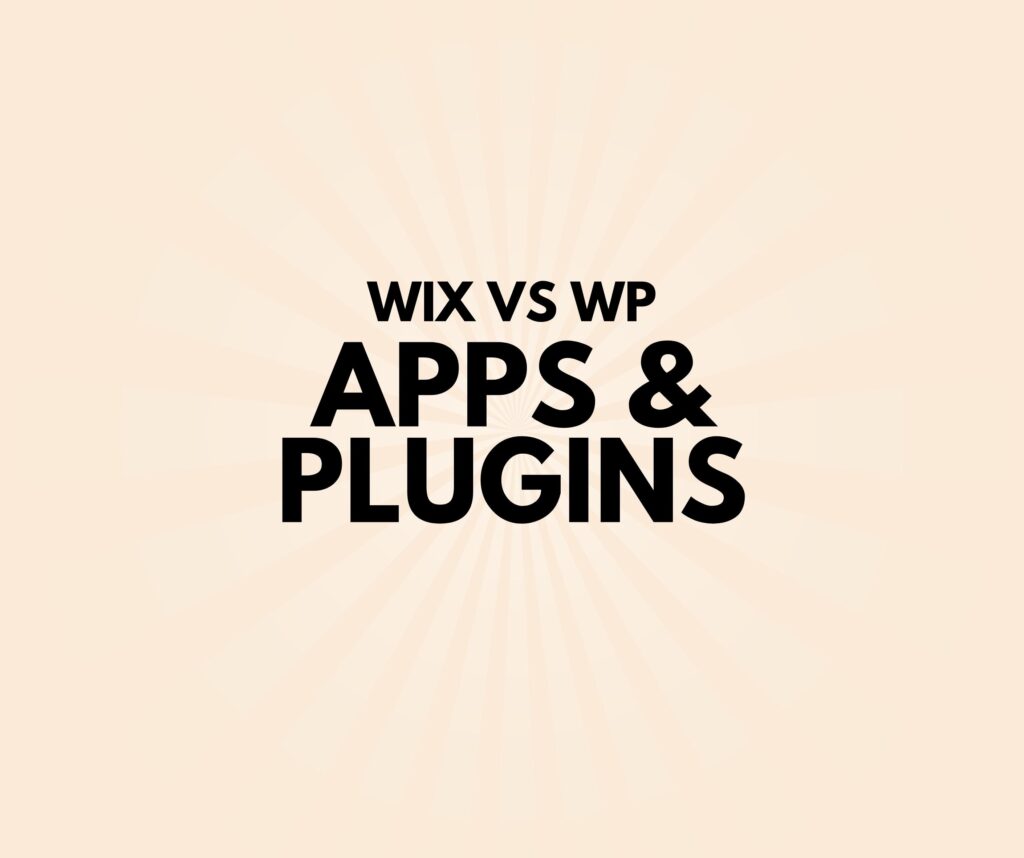 Apps and plugins are fair enough to make your whole website journey more manageable, so during comparison, it is merely impossible to miss the comparison of this magic potion.
Wix comes up with 200 plus apps that you can add to your site; free and paid are available to help you perform the complex tasks of adding features, like contact forms, social media buttons, etc.
WordPress has a vast number of 50 thousand plugins where you don't need to do anything. Just go, install, and they are ready to use.
So, in short, WordPress has more options, but indeed both apps and plugin features will make your journey 10 xs easier or more than you think. As the saying goes, you plan to do something, and WordPress has a plugin to make it happen.
Wix vs WordPress– Which one is the better choice
As we have stated, a detailed comparison on it, so hopefully, you already have decided which one will work for you; because we can't give an approximate answer of whether Wix is a better option for you or Wix.
In short,
If you want to create a one-time website with zero maintenance, ease of use, and fewer customization opportunities, go for Wix because WordPress needs more frequent updates but has more flexibility.
Do write in the comment section what you have decided and why; we would love to hear from your side. Also, don't forget to read our detailed guide for steps in creating a website.
Till Next!