Want to know the best between elementor Vs Beaver Builder?
Well, both are the best page builders to design your WordPress websites. Still, both have some important differences and the necessary perks and drawbacks. 
So, in today's comprehensive guide, we will give a deeper dive and find some exquisite facts about both to make a well-informed choice.
Let's dive in!
Elementor Vs Beaver Builder in a Nutshell:
| Features | Elementor | Beaver Builder |
| --- | --- | --- |
| Active installations | 5 million plus | 2000,000 plus |
| Ease of use | ✔ | ✔ |
| Modules | ✔ | ✔ |
| Pop up builder | ✔ | ✘ |
| Themes and templates | ✔ | ✔ |
| Responsiveness | ✔ | ✔ |
| Advance design options | ✔ | ✘ |
| Starting Pricing | $49 | $99 |
| Support | ✔ | ✔ |
| User ratings | 4.7 | 4.8 |
Overview of Elementor and Beaver Builder:
Elementor and Beaver Builder are both page builders and are good enough to build a visually appealing webpage or website. 
It doesn't make any difference which one you will choose – either way, it will be a good decision.
Meanwhile, there are certain differences that will take you from one direction to another.
So, let's find a quick overview of both page builders for a clear understanding of the differences.
Elementor: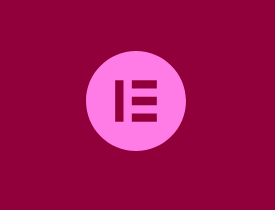 Do you know Elementor is the first-ever page builder and is considered the pioneer of page builders?
That is why Elementor is the most commonly used page builder as well. It has over 8 million users around the globe.
The responsiveness, along with the user interface and rich features, are the common reasons why it's becoming so popular. With that, Its functionality doesn't only serve the beginner web designer or developers but also the professionals to achieve perfection. 
For example, by using a custom image gallery, icon, testimonials, or text, even a beginner can create a website.
Among all, operating elementor doesn't require a single line of code. So, even a nontech person can operate it efficiently. 
Beaver Builder: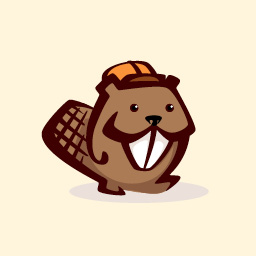 Beaver Builder was first introduced in 2014, and in this short period, it has gained a certain popularity among all kinds of WordPress users. 
Like Elementor, it is also a page builder to build responsive WordPress websites. 
Its responsive and user-friendly interface is why the developer community loves Beaver Builder, and it has over 1 million installations. Additionally, its ability to build pages without affecting website performance or speed is the reason behind the millions of users.
Among all, the real-time view of customizations and drag-drop front-end view are the most viable and loved features.
Elementor Vs Beaver Builder Detailed Comparison:
Elementor and Beaver Builder are the most compatible page builders. That's why choosing one would be the most difficult task.
However, a closer look at their key differences will help you to choose the one that best suits your needs.
So, let's find them together.
The Interface & Ease of Use:
The Elementor editing interface is divided into two sections. On one side, you will see the live preview of your website, and on the other, you can get access to different drag-and-drop elements. As soon as you make changes, they will be reflected on the other side. With that, elementor also supports text and font customization at a vast level to get your desired branding. The basic elementor panel includes key features such as a navigator, responsive mode, history, and preview changes.
Beaver Builder gives you a full-width preview of your design compared to the elementor. For example, if you want to edit a module, line, or bar, you don't have to go back or select elements. It means all of the customizations will be available on one page. However, just like WordPress, you can also drag or drop different needed elements on a page.
Winner: Both offer easier access to editing tools. If elementor provides more customization flexibility, Beaver Builder has easier navigation, especially for beginners.
Remember that Beaver page builder does not support the right-click function for easier navigation of elements.
Themes or Templates:
Elementor offers access to over 200 themes or templates in the templates library. These templates also cover various niches to create almost all types of websites, ranging from business and portfolio to landing pages. Using these templates will also save you tons of time.
Beaver Builder templates are divided into two categories: landing page templates and content pages, where the landing page has 25 plus and the content page has 20 plus pre-made templates or designs.
Winner: Regarding themes or templates, Elementor leads due to its wide number of 200 templates.
Furthermore, in terms of the value of both page builder templates, Elementor also remains the best.
Widgets and Modules: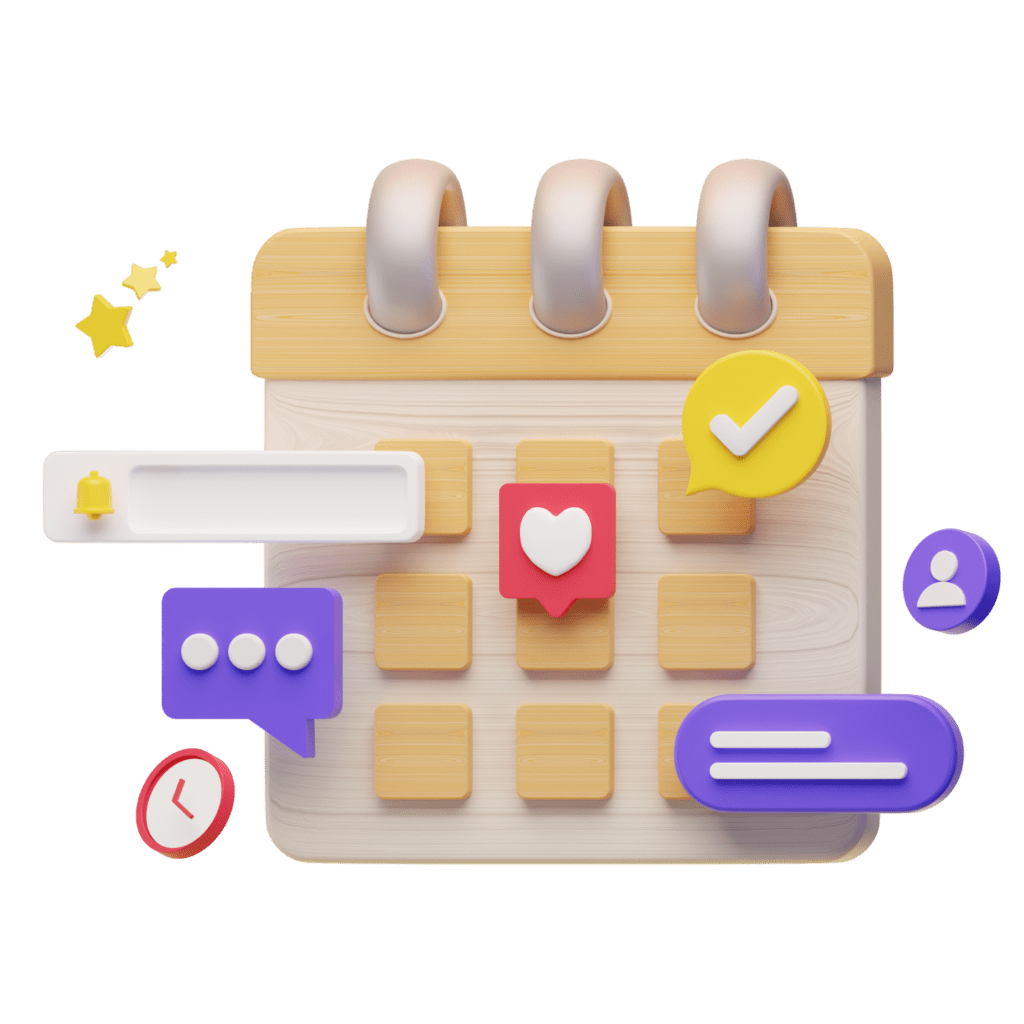 Both Elementor and Beaver Builder have the basic elements to build a website. In Elementor, they are known as Widgets, and in Beaver Builder, they are popularly called Modules. However, both perform the same functions and help to add content to the page.
Elementor Widgets elements are flexible with three options – sections, columns, and widgets. As the name suggests, the sections will let you customize everything inside, and the column section will help you divide your design into two sections if you want. However, the Elementor widget section is the most important component, and it can be either text, image, table, or anything else. 
Beaver Builder has the same functionality as elementor, but just the widget section is known as modules. For example, the Rows section will help you customize the design, and the columns section will divide the page vertically. However, in the free version, you will get six modules and 50 for the premium.
Winner: Both have free and paid versions with little add-on of functionalities. However, the free version of Elementor offers more flexibility and widget options.
So, in this regard, it has an edge over Beaver Builder.
Design Options:
Elementor design options are flexible and are divided into three sections: content, style, and advice. Under each tab, you will access various customization options to design a page. Here, you must know the first two sections provide basic customizations ranging from typography, colors, etc. However, under the advanced tab, you will get the ultimate design access. And with that, if you have an Elementor Pro, then you have limitless opportunities.
Beaver Builder also has several design options in both paid and free versions. It will also adopt your theme style instead of applying it by default, just like elementor does. So, you can use any WordPress theme with Beaver Builder. To access all those design options, you only need to click on the element, and a pop-up will appear for customization. 
Winner: Both page builders provide great control over design options. However, the Beaver Builder paid version is not limitless.
For example, you will not be able to get the motion effects or custom positioning.
Pricing:
Elementor's free version offers a basic page design service to build a page. It has over 30 plus design templates to use. And to get access to the extra features of it, you need the pro version starting from $59 to 399 dollars per year. However, based on the pricing plans, the number of websites and updates will vary.
Beaver Builder's free version offers basic modules to build a responsive website. However, its premium plan starts from $99 to $546 per year.
Winner: Comparing the prices of elementor and Beaver Builder, you must know that elementor is affordable. Still, the number of websites you can create with elementor is limited to each plan. On the contrary, for unlimited access to websites, you can go for Beaver Builder.
So, if you are a professional designer and must create multiple sites over the year, you must go for a higher-cost beaver builder.
Support:
The Elementor support system is wide. You can either use the Elementor Academy, help center, or video tutorial, or you can get access to different Facebook groups to resolve queries. Similarly, their pro support is also there to serve you 24/7.
Beaver Builder support channels range from community forums to video tutorials and course libraries. However, if you are a premium plan user, you can also get access to their support system and ask queries of the professionals.
Winner: Comparing both Beaver Builder Vs Elementor in terms of support is hard. Both serve in many ways to the designers and end users.
Pros and Cons of Elementor And Beaver Builder:
Pros:
| Pros of Elementor | Pros of Beaver Builder |
| --- | --- |
| User-friendly drag-and-drop interface | Intuitive, user-friendly builder |
| Extensive template library | Focus on responsive design |
| Seamless WooCommerce integration | Developer-friendly features |
| Compatibility with most themes | White labeling in the Pro version and higher packages |
| Abundance of widgets and add-ons | Collaboration tools (Agency Package) |
| Regular updates and active development | Excellent support and documentation |
| Live front end page builder | Ideal page builder for agencies |
Cons:
| Cons of Elementor | Cons of Beaver Builder |
| --- | --- |
| Can be resource-intensive for large sites | Limited design flexibility in some aspects |
| Free version lacks certain advanced features. | Fewer pre-designed templates in comparison. |
| Learning curve for complex designs | Less robust third-party add-on ecosystem |
| Pricing for advanced features and support | Lack of advanced design collaboration tools |
| Potential for compatibility issues with certain themes/plugins | There is no white labeling in the standard version. |
| Requires frequent updates for optimal performance. | Less frequent updates and feature additions. |
Conclusion:
To conclude, it's worth mentioning that choosing between Elementor Vs Beaver Builder depends on multiple factors.
For instance, the interface, design options, theme templates, and many other factors are crucial to consider where pricing and support largely impact the decision of a person.
We have written a detailed guide on each factor to help you make a well-informed decision. Still, if you need clarification, ask us which one is the best page builder, comparing Elementor Vs Beaver Builder.
We must say that Elementor is the most flexible page builder, especially for beginners, and if you want more control over things, Beaver Builder is great for experienced developers. With that, Elementor is budget-friendly and, even with its free version, has a lot to serve.
Remember, the choice largely depends on personal preference as well.
However, if you have tried any of them, feel free to write your experience in the comment section about what you loved most.
Till Next!