WordPress users are lucky to have a wide range of themes. However, choosing one often gets overwhelming.
Getting confused while comparing Astra Vs Avada is pretty obvious, as the community appreciates both, and are the fastest-growing WordPress themes.
So, which one is the best, Astra or Avada?
Let's talk about them in detail.
Astra Vs Avada – An Overview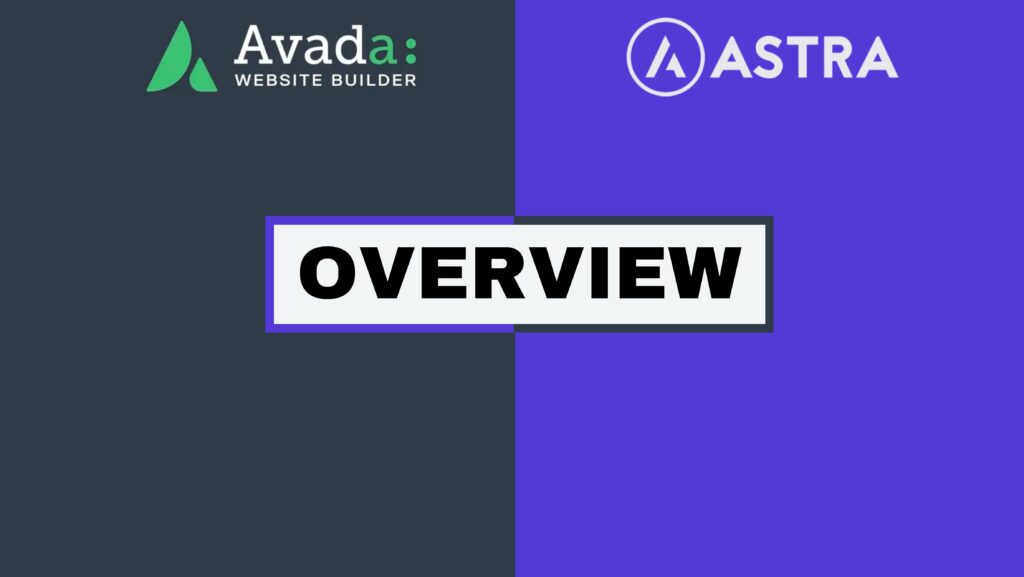 Before we dig into the detailed comparison of Astra Vs Avada, it's important to get a quick overview of both themes for more clear understanding.
So, here is a quick overview of each.
Astra:
The Astra theme was built by the most popular and advanced theme developers of Brainstorm Force.
It has over 1 million installations globally and is widely recommended by experts—for instance, Syed Bukhari – founder of WP Beginners.
It is a multipurpose theme you can easily make suitable for any website. With that, it has both free and paid versions, where the free version has all the capabilities to make the necessary customizations you need for an effective website.
Among all, you must know it is the only non-default WordPress theme that is also free.
Avada:
Avada is also a multipurpose theme and is jam-packed with many features to create an exquisite website from basics to advanced.
With this theme, you will also get access to several premium articles to create a fully customized site. However, a huge theme panel and builder functionality will allow you to create new layouts.
Performance and Speed: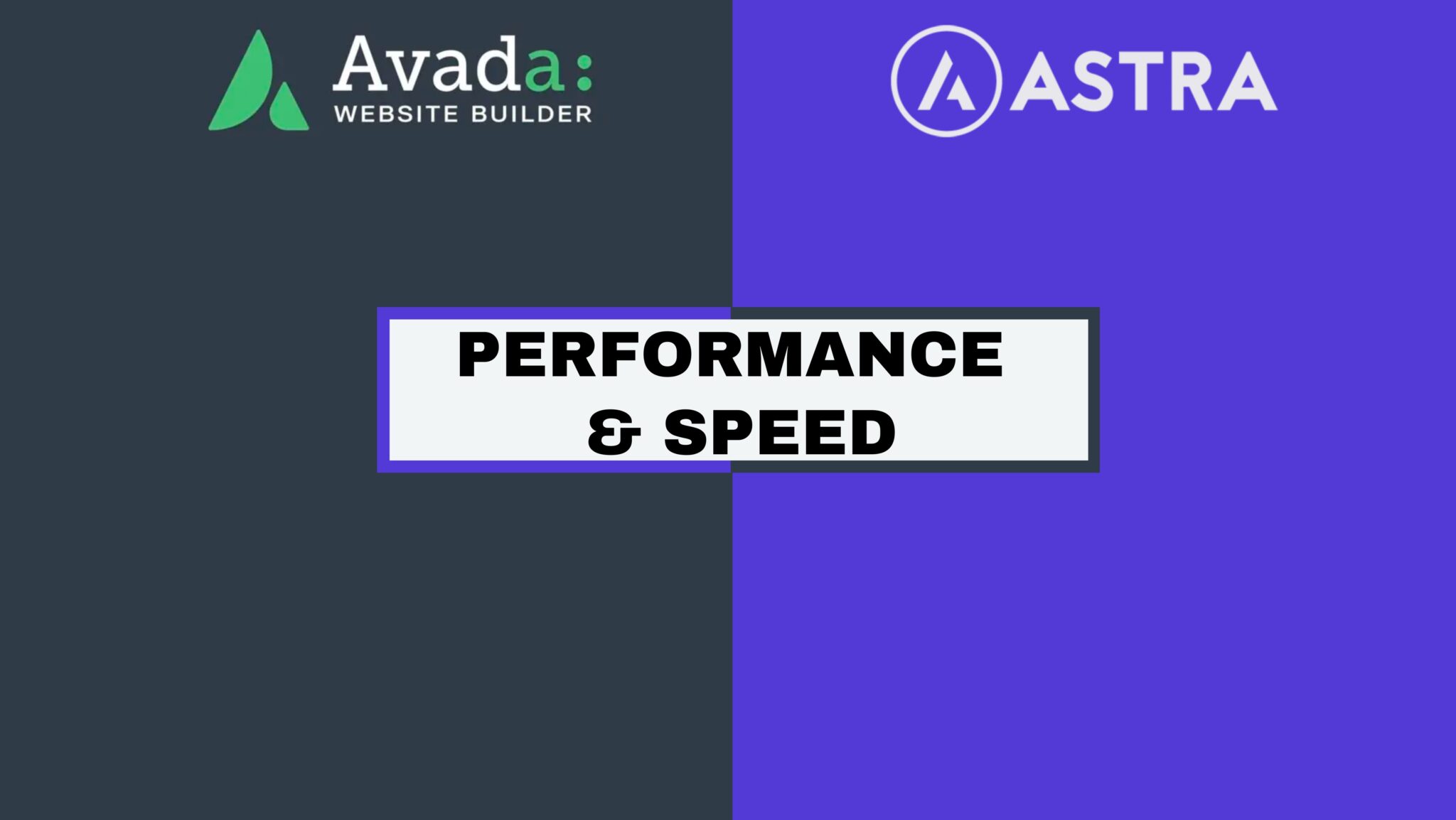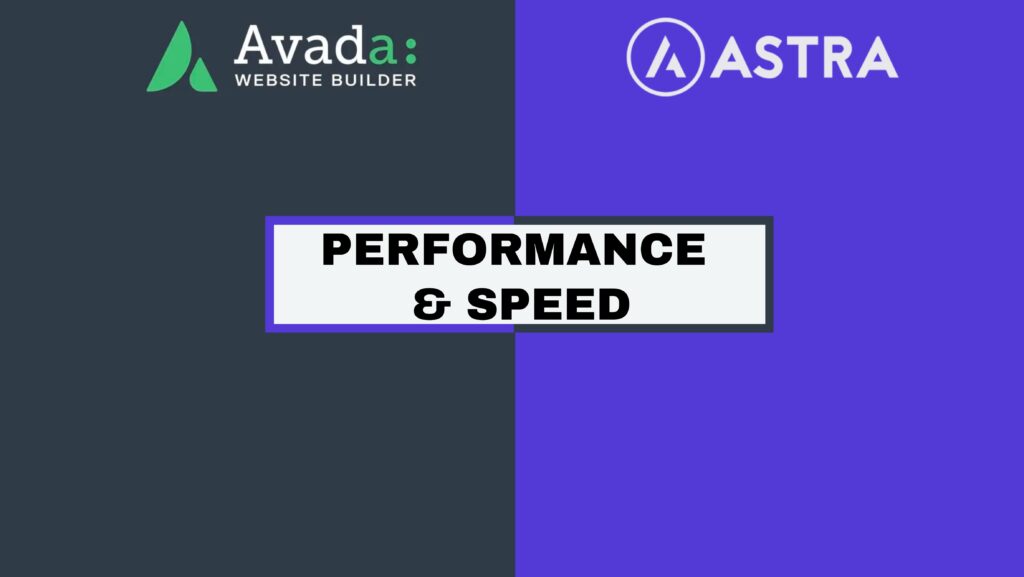 Performance and speed are both critical factors when choosing a theme.
An unresponsive website will not only affect user experience but can also affect your performance in search engines.
That's why knowing speed and performance compatibility is essential.
Astra:
Astra is a lightweight, multipurpose, and performance-focused theme.
With this theme, you can customize your website in any way without even compromising on speed and other performance factors. To further optimize the site performance, you can also deactivate the modules or features.
Among all, it is a fully compatible theme with other caching themes like WP Rocket or Nitropack.
Avada:
If you plan to consider Avada, you must know certain performance factors.
Firstly, the pre-designed templates of Avada can create complexity in your design journey, especially if you are a beginner designer or developer. With that, additional HTTP requests can also affect speed.
However, it is also a fully compatible theme with caching plugins like WP Optimize or WP Rocket.
Customization: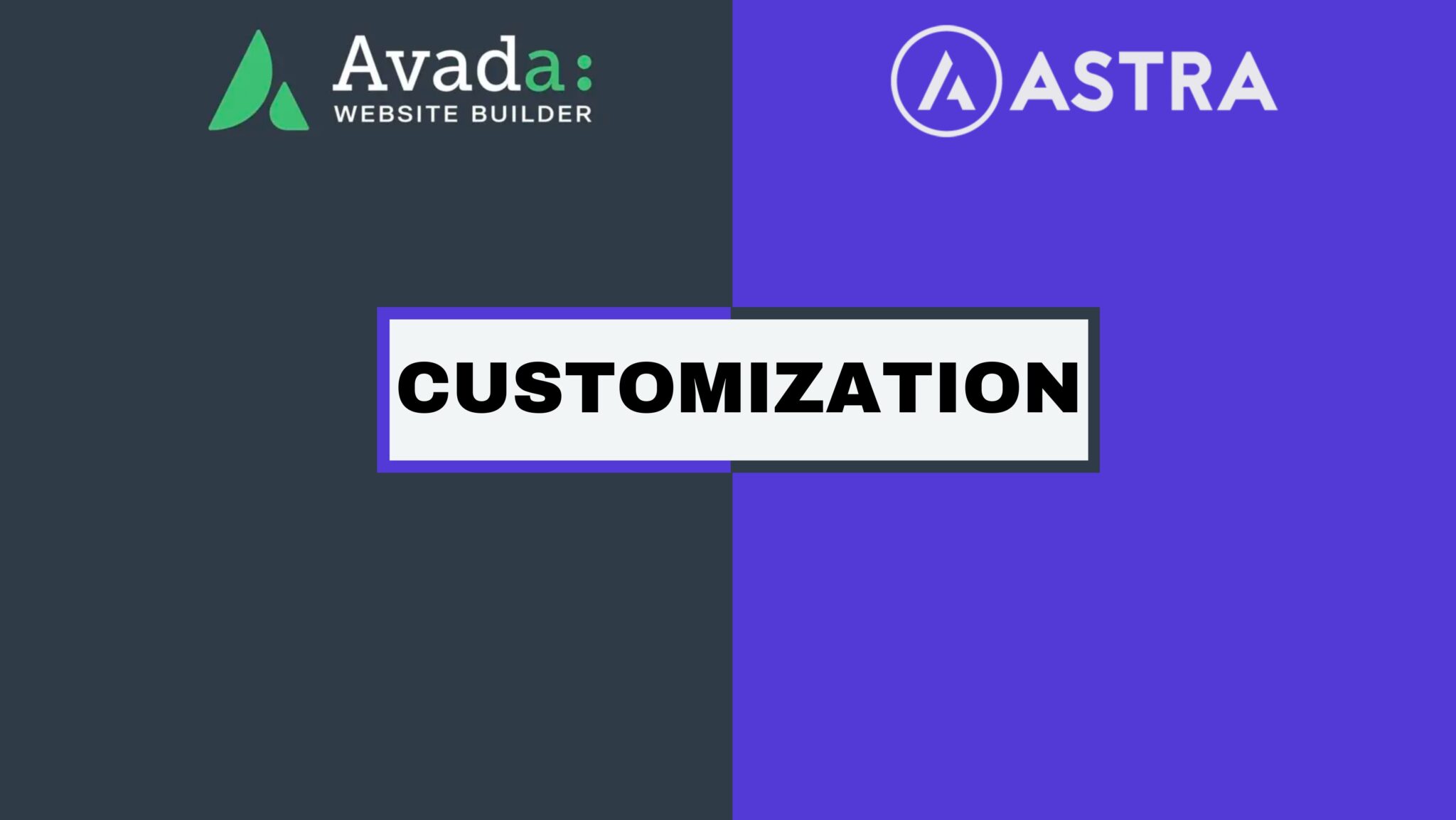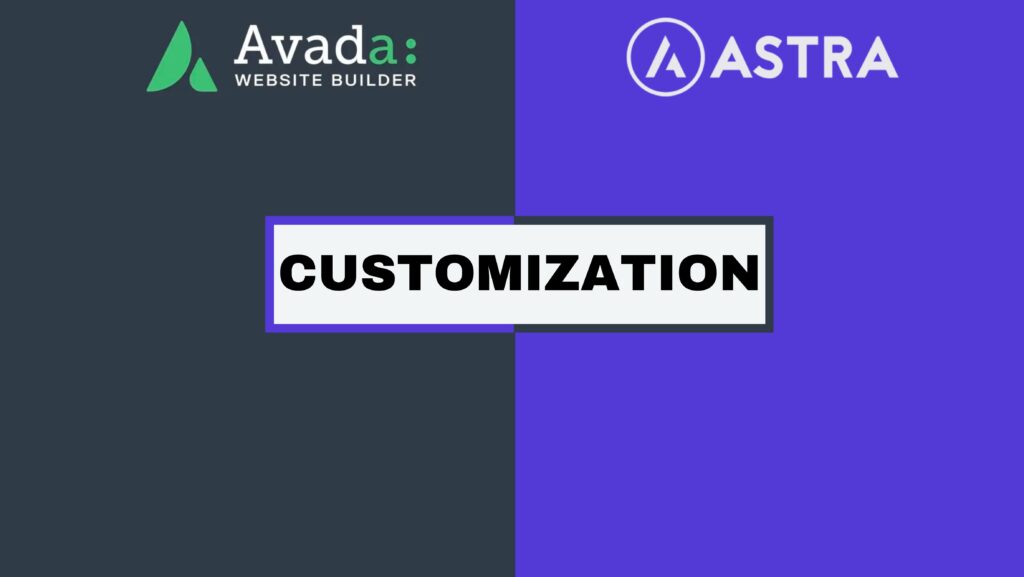 Design flexibility has a major role in creating a website.
That's why you must recognize the customization opportunities of a theme before you choose one.
So, here are the customization opportunities offered by two popular themes, Astra and Avada.
Astra:
Astra has several customization opportunities, but it is not a fully flexible theme and is limited to an extent.
The customization features include text, font, spacing, typography, colors, or layout settings. It can be a great choice for beginners.
However, to benefit from all its hidden features, it's recommended to use it with any page builder like Elementor or Beaver Builder.
Avada:
The customization opportunities of Avada are limitless compared to Astra.
Its user-friendly interface will let you customize the fonts, colors, and layouts at a large scale. However, it is a simple drag-and-drop and multipurpose theme to create effective websites.
Creating a customized and flexible site with Avada is possible.
User experience: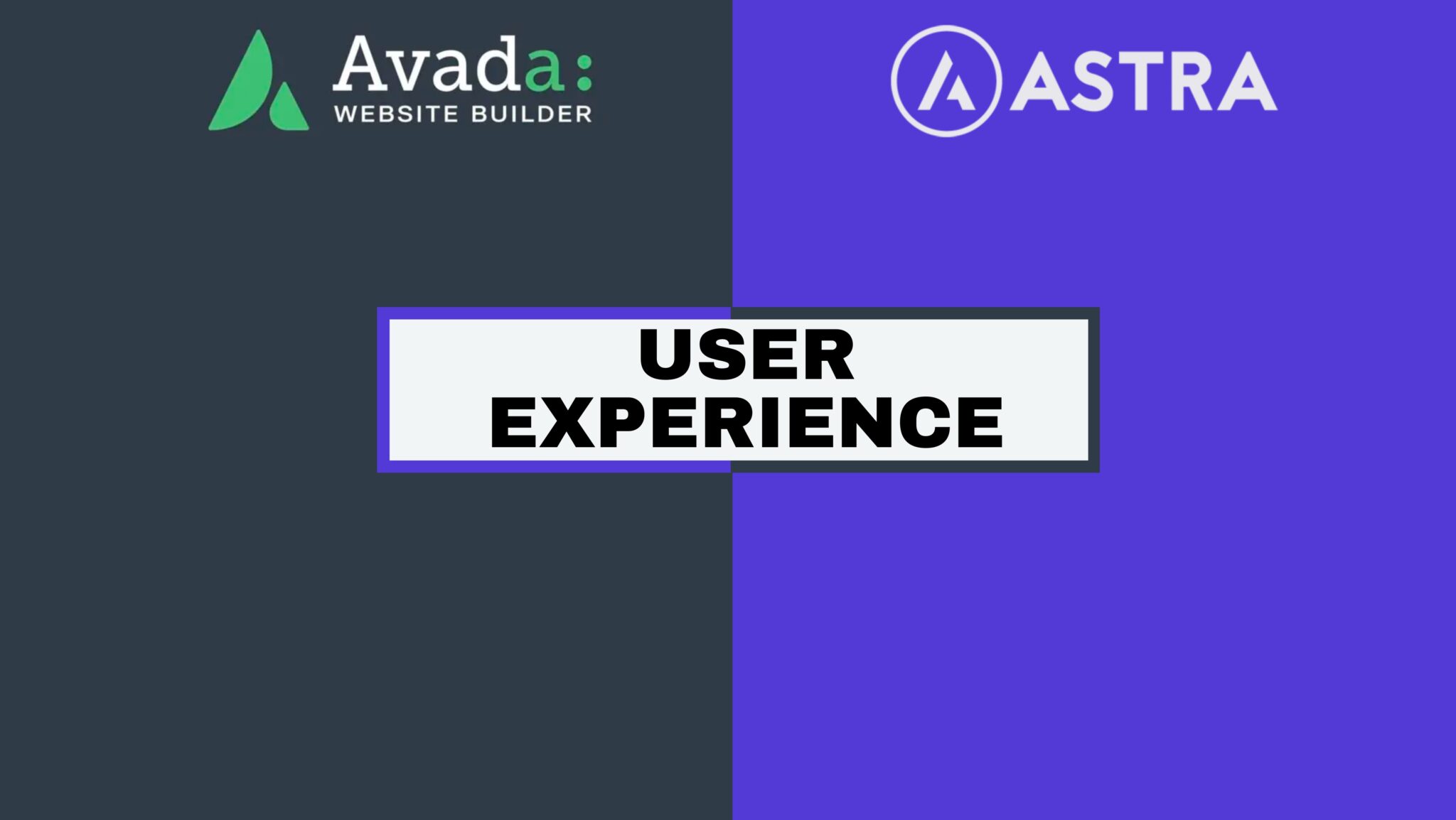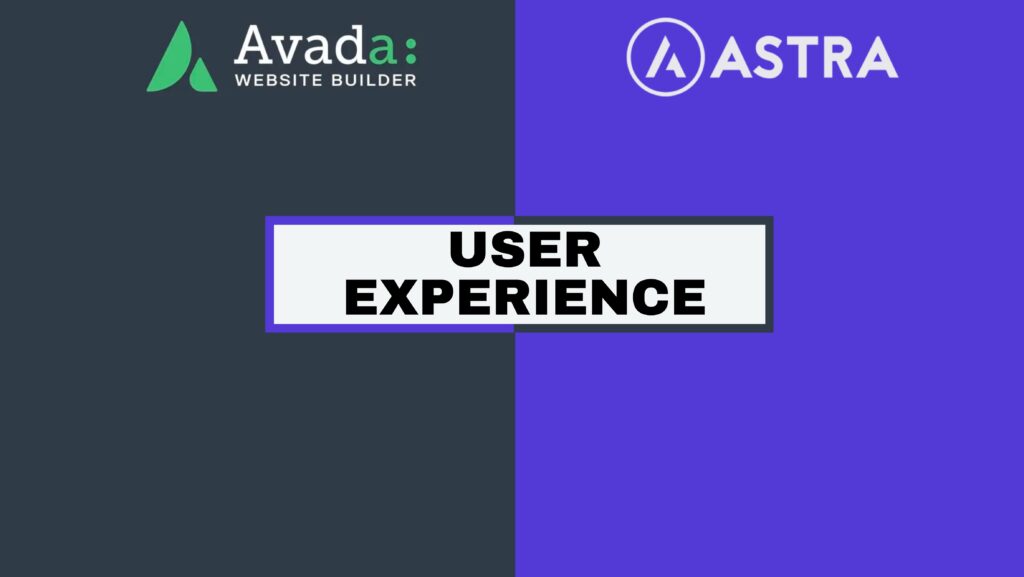 User-friendliness is all you need to make an effective website.
For example, a difficult user interface theme usually results in a poor user experience site.
That's why it's important to consider how easy it will be for you to create a site and what would be the results.
Astra:
Astra's user experience needs to be better.
It serves its end users with fast loading and the developers with a user-friendly interface. Additionally, a few ready-to-use templates have made the journey much easier with a clean and straightforward user experience.
Whether you want to customize fonts, layouts, colors, or typography, you will get a seamless experience for sure.
Avada:
Avada also has a user-friendly interface for the best experience. It also serves best in terms of speed.
So, Astra and Avada will be the same if you use any of them.
Furthermore, you don't require any coding knowledge. Fewer templates are always there to help you create a stunning and visually appealing Website.
Compatibility with Plugins: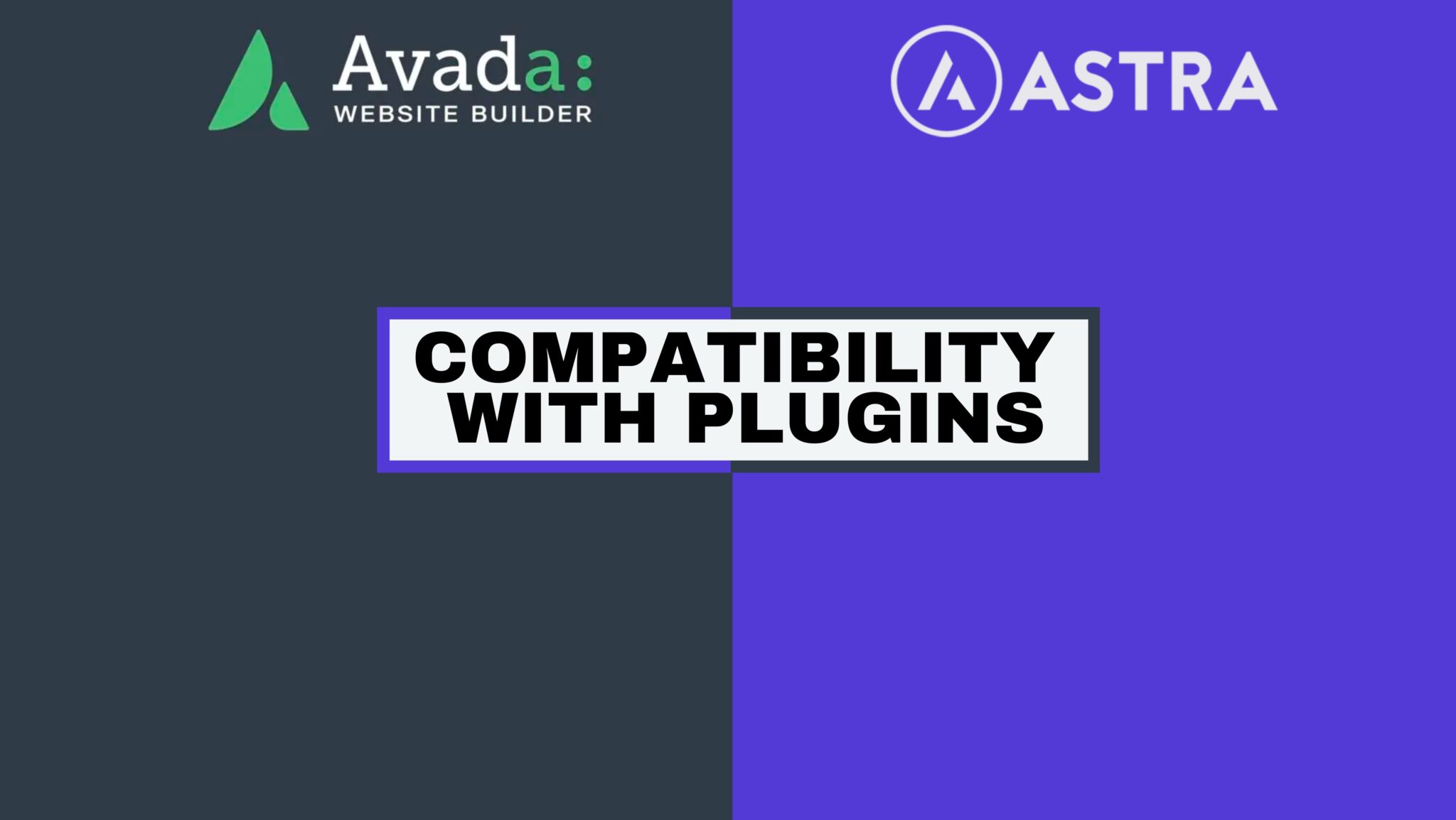 Not every theme is compatible with plugins, as plugins are an important source to customize a site.
That's why you must pay attention to how compatible your chosen theme is. So, when it comes to Avada Vs Astra, here are the certain things you should know.
Astra:
Astra is a fully compatible theme with various plugins, tools, or integration.
It would be hard for you to face any issues while using any of the WordPress Plugins. To unlock the limitless opportunities of Astra, trying page builder is encouraged.
However, if you still face any issues, the alternates must be there. Try them first.
Avada:
Avada is also a fully compatible theme with all the third-party tools and integrations.
You can even create an eCommerce website by integrating WooCommerce plugins with Astra.
Additionally, the extensive number of plugins and integrations are always there to boost your experience.
Support and Pricing: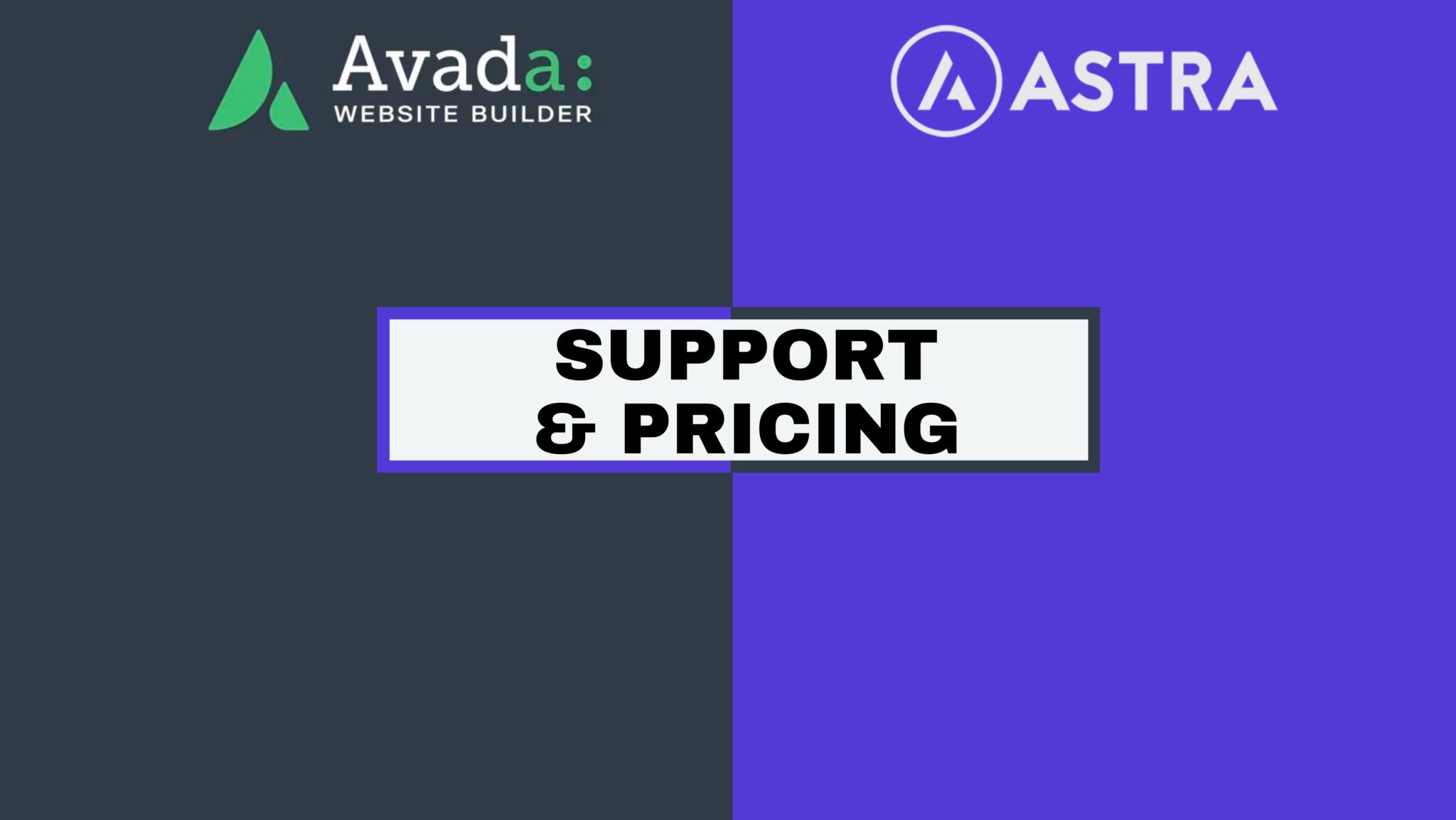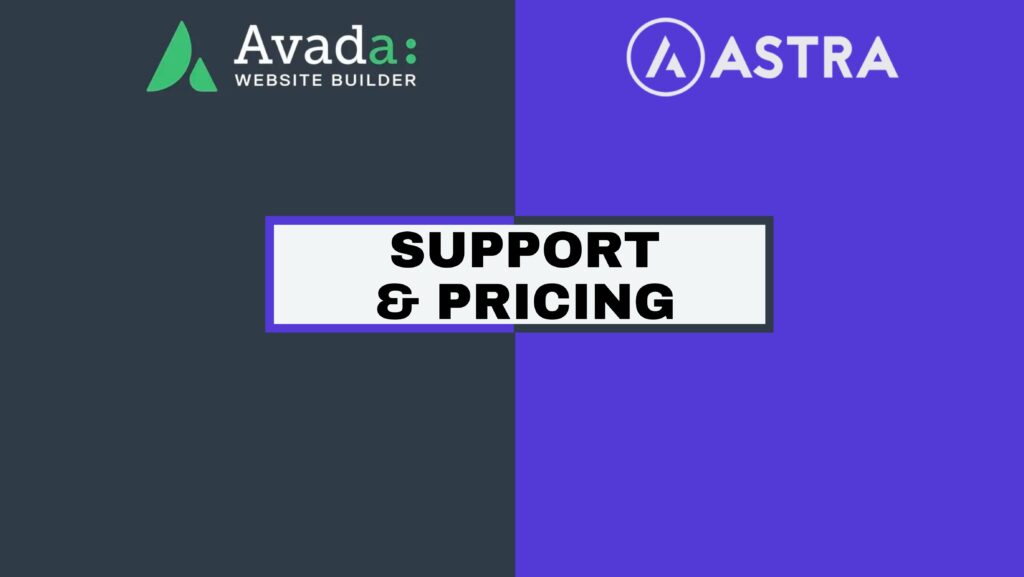 The pricing and usage largely impact the decision of what you choose.
For example, you may have a limited budget or want the best option to try without breaking the bank. That's why, after analyzing each of its functions, you need to compare the prices.
Astra:
So, regarding pricing, Astra has a per-year service with updates.
For example, the pricing starts from $47 per year and continues up to $187 in the agency plan, where the Agency plan will let you use the theme on unlimited sites, but the other one has some limitations.
However, in this pricing, you will also get some premium plugins, including Schema Pro, SkillJet Pro, or Conver Pro.
Avada:
Avada is a costly theme where the average price starts from $69. Furthermore, this licensing will only be limited to a single site.
Another package of Avada is available for $2950. However, you can use this on multiple websites, which is popular for agency owners.
The Conclusion
We are wrapping up the discussion with a note that we have been using Astra and Avada for several years.
Among both, we recommend Astra due to its compatibility, pricing, support, and performance.
However, your choice largely depends on your needs, budget, and personal preferences.
Have you ever used any of them? Share your experiences in the comments below.
Till Next!