Nowadays, creating websites is easy. Significantly, different CMS systems have made it erroneously easy; even without knowing a single code, you can create yours. Well, this isn't it because having a professional web design also matters a lot. That's why you need to know all those benefits of website design which would lead you toward better results.
Especially if you are some of those people who consider web designing to be all about drag or drop, buckle up your sleeves to read the importance of an effective and responsive website design.
Benefits of Website Design:
Landing on a site through organic results or a PPC campaign, the thing that would attract users the most would be the design. It would take only a few seconds for the user to decide whether to stay on the site. That's why not only the design but also a minimal and attractive design means a lot.
So, without further ado, let's figure out the importance of web design.
1- First impression is the last impression:
As the saying goes on, the first impression is the last, and the same goes for websites. The first look at your website matters the most and needs to be considered. That's why the critical benefit of a web design is that it creates a professional look and leaves a good impression on the user that will ultimately help the user to decide whether to navigate the site.
An outdated website wouldn't look appealing to him, and he might lose interest, so you need to create the first impression about your business or services through your site design. Moreover, you need more than a functional design to make you credible, so creating a professional design would also help the user trust your service or products.
If your user has stayed for more than 30 to 40 seconds on your site, then congratulations, you succeeded in leaving a good first impression, and now it's time to deliver what they were looking for.
2- Need of the hour:
Suppose your competitors are growing and improving themselves day by day, but you are sticking with the same design and approach; would you get the ultimate benefit in this digital era? No, you won't! That's why nobody can stop you from growing if you ignore the importance of web design.
If a large number of competitors surround you, then you need to focus on the benefits of website design on a priority basis, where the number one benefit of doing it will be to stand out from the crowd.
A website design not only includes simple drag and drop but also the colors and font selection needs to be considered that may seem minor effects but affect collectively and on a large scale. Implementing all these strategies would help you stand out from your competitor, and you would get better results compared to them.
TIP: No need to use bright colors that may offend him. That's why it's better to get rid of old strategies. Find a suitable color scheme for your website that resonates with users' needs.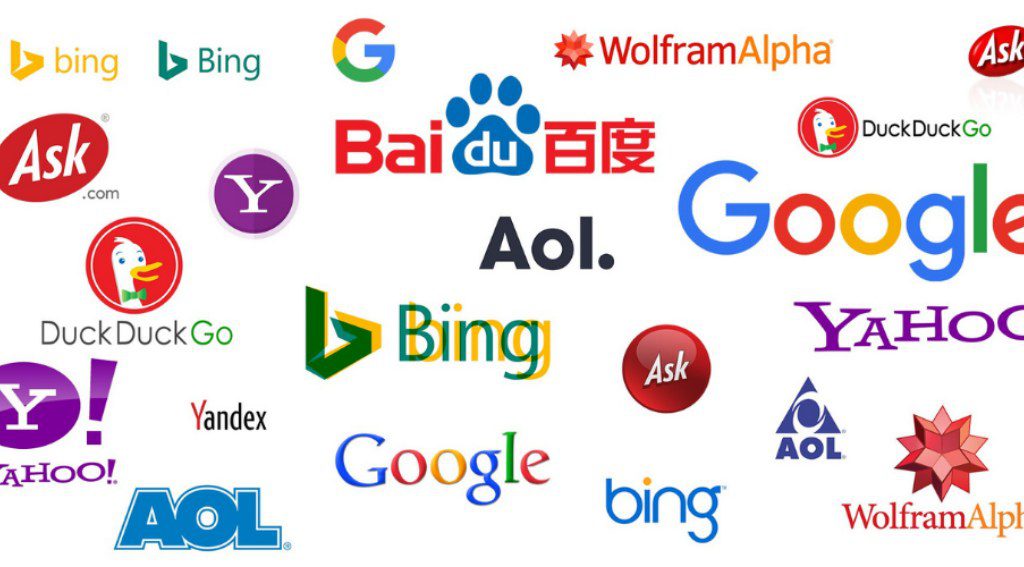 3- Better search engine rankings:
All the search engines keep themselves updated, so the benefit of having a responsive web design would let the search engines understand and crawl your website correctly. Otherwise, your efforts might only be worth it once or if you keep your site up to date.
Now, you might wonder how the website design could affect the SEO of your site, so let us make it clear to you;
You may have used codes in your website design that needs to be SEO friendly.
Moreover, let's say you are publishing the content on your site but what if he is performing poorly in search engines means messing up with many factors?
Nowadays, Google also launched an update named core web vitals, so anyone who knows and works on search engines can easily understand its importance. The crux of this update was to put the user experience first, and you would quickly understand its importance when it comes to web design.
You need to prioritize your web design to get better search engine rankings and boost SEO traffic.
4- Bounce rate Vs. Revenue:
Another benefit of improving the website design is a decrease in Bounce rate and an increase in revenue; these factors are correlated. Whereas bounce rate means the user didn't find your web design compelling and wants to go back. So, what makes them stay there is the design.
So, if a person stays on your site and keeps exploring and reading it, the chances are he found it helpful; as result, the bounce rate would automatically reduce. The chances of generating revenue would increase.
That's why if your website design is catchy enough, then the chances are he would stay there for long, and chances are you would also get the leads. Suppose you are doing PPC; you still need a responsive and catchy design for your site to attract the reader.
5- Brand visibility:
Regarding your brand visibility, their website design matters the most. A consistent, eye catchy design would help you create your separate brand identity. Even the slightest change could enhance the design. It could be a font, color, or something else, but all these factors need to be considered.
Having consistent design and color schemes across social media will help you create professionalism and a graphic card of your identity. Despite all these, having a consistent web design would let the user improve your brand credibility and let the user believe that you have a trustworthy team behind this.
Considering all these website design benefits would ultimately lead you toward brand visibility.
Tips for a responsive website design:
While creating a web design for your brand, make sure to make it simpler to navigate so that the user can quickly navigate where he wants to read.
Make your site responsive over all devices, smartphones, tablets, and desktops so that every user can relate and enjoy equally,
Remember to write compelling copy with a solid CTA; most importantly, the site design should match the copy and writing style.
Use only high-quality images and avoid distracted or unclear images because, in this way, you will not make your site credible.
Font and color selections meter the most, so make sure to choose wisely.
Final Thoughts:
Wrapping up the discussion with a note that considers yourself a reader or customer, would you prefer to read something made really simple or not eye-catching? Of course, you would not. That's why you also need to consider the importance and benefits of a professional website design on a priority basis.
You can keep the surety that this would be one of the most important investments you are going to make in improving the website design, whether it's costing you money or time, but it would be worth it.