Sometimes you might need to upload a PDF to WordPress so the user can easily read, download, or print the information. It could be a restaurant menu, eBooks, or any course or study-related material. So, you don't have to worry much if you are using WordPress, as tons of options are there. And, of course, this is the same ease of use that makes WordPress the most popular CMS.
So, roll up your sleeves and find out how to embed PDF files into WordPress.
Tips before Uploading a File to WordPress:
So, before getting into it, here are some tips you need to know to avoid any future problems.
Before starting the process, ensure your document is ready to show in WordPress.
To name your PDF file, you must use lowercase letters or numbers only – you must avoid using spaces or unusual and unique characters.
Several free websites are available for better and fastest loading; you can use any of them, depending on your choice.
You can take the following steps if you are done with all these things.
How to upload PDFs to WordPress?
Undoubtedly, PDFs are the well-known and most popular file format where you can make your repurposed long-form content available and could serve the reader. Meanwhile, readers also prefer to use PDFs as they are more convenient and easy to read.
So, whatever your concern is, whether you want to repurpose the content or want to serve the reader. Here is a complete guide to uploading a PDF to WordPress without hassle.
So let's find out together.
1- Upload PDF File to WordPress:
This would be the easiest method to upload files to WordPress without using any plugins or coding hassle.
To do this, log in to your WordPress dashboard and go to the Media library. Here you will click on the "add new button". That's it! Here you will simply drag and drop the file you want to upload.
Your selected file or document will be uploaded to WordPress.
In short, the process would be the same as uploading images to your WordPress website.
2- Embed PDF File into WordPress Post:
You might wonder if you have uploaded the file into WordPress; how about if you want to show that specific file in a particular post?
Don't worry; you can use the same method with modifications.
So, for this, you need to log in to your WordPress dashboard and open up the post where you want to embed the PDF link.
Here in the block editor, add the file block. Next, you need to click on the media file and select the PDF file you want to upload. Moreover, using the right sidebar, you can customize the link with a "download file" button using other settings.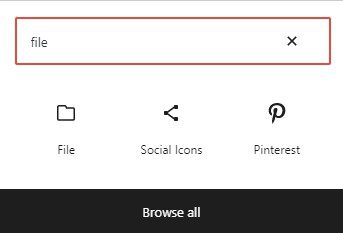 Remember! In these ways, you can add only a download link to your WordPress, not the whole document.
3- Upload a PDF File Using Plugin:
Some people prefer to use plugins for all kinds of WordPress settings. So if you are from some of those, this method is for you.
Although several plugins are available, you can use any of them; we recommend using PDF Embedder. It's a free plugin that lets you upload the file straight into a page or post. Moreover, you would also customize the appearance of your document button with ease.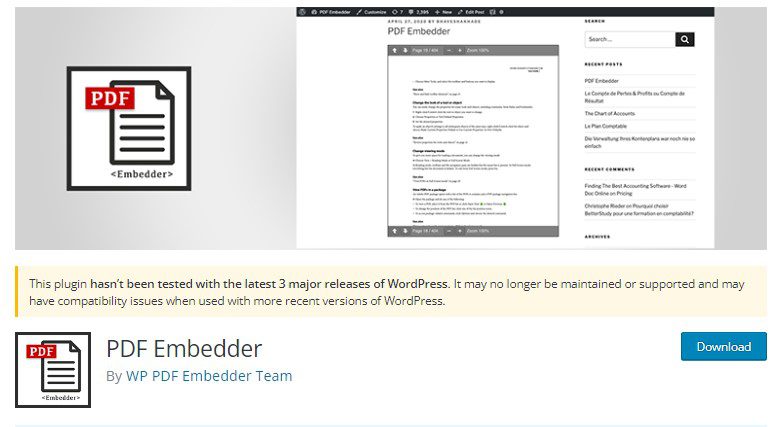 All you need to do is log in to your WordPress dashboard and click on the plugins to add a new plugin.
Before using this plugin, you should do some settings under the setting option where you can set the maximum and minimum height and width with the toolbar location.
Once done with the changes in settings, click the save button and move to the next step.
Now, you can upload and embed a PDF file using the same procedure as uploading an image in a blog.
Once you embed the document into WordPress, you can customize it according to size and shape. With the help of PDF embedder, you can easily embed the file into WordPress. Moreover, you may find more customization opportunities using this plugin.
Wrap up:
Well, we had stated both methods, and now it entirely depends on you which way you use depending on your choice and needs.
Embedding a PDF file to WordPress is a good strategy, but don't forget to achieve the maximum outcome of it. And you can reach the maximum benefit by adding or tracking your performance. We recommend following a clear record of how your users interact with your PDF file, or you can also build your email list from it.
So, go and grab the exciting benefits. Don't forget to write in the comment section which method you prefer and why.
Till Next!