If you are a website Manager or Owner of a website and Worry about the Random Object [OBJ] in the box in the WordPress Post Title So Good for you that in this article we'll share the easiest way to remove the obj from the title.
As a Content writer and Manager of the website sometimes when we paste our Content into the WordPress editor in the title some Random Tags appear Like </strong> or Especially OBJ in a Box [OBJ] and to remove them we here with the easiest ways, As a content writer, especially without much Technical knowledge you can easily remove these Random Object after this Post.
Let's Get into It with a proper Brief About this
What is OBJ in WordPress Post Title?
In Computer Language Normally we have to mention the Code to make it easy to understand same like this [OBJ] is an abbreviation of an Object which means the object replacement character or to make some Parts prominent. Sometimes [OBJ] sound like a strange acronym, but it is an acronym for 'object.' In the meantime, OBJ is referred to as an "object replacement character." Normally every piece of information you find on a web page is an 'object' of some sort.
If you see [obj] in the title of a WordPress post, it simply indicates that the object cannot be displayed on the screen Same Like Sometimes some Pictures will just show some text named Alternative text and we can say in this scenario OBJ file is nothing more than an empty space in Unicode.
There are Millions of symbols that are used by different computer languages and they can be presented using the specific code that is set by Unicode some symbols
To facilitate internet users Unicode character set gathered all common symbols and emojis in one indecipherable form to make it easier for computers to communicate with each other without taking care of their language. It means that this is just an object that is programmatically used to indicate the specific text or symbol.
How to Remove OBJ in WordPress?
We've to Discuss a lot about the [OBJ] at the end of the post title in WordPress so now we are going to remove this. The easiest way to remove is here for You
You can See in below Image there is [OBJ] in the title of the WordPress post title and we'll remove it


Remove OBJ using Text Editor available on your computer
The Simplest way to remove the random Unicode OBJ from WordPress is to just rewrite it and You can Follow the steps given Below
Just Open the Post and Select the title Make Sure The OBJ file Should be Selected. So, the best way is to select Using a Short Command CTRL + A and it'll select the complete title and then Press CTRL+ C to Copy (MAC OS users will use CMD instead of CTRL)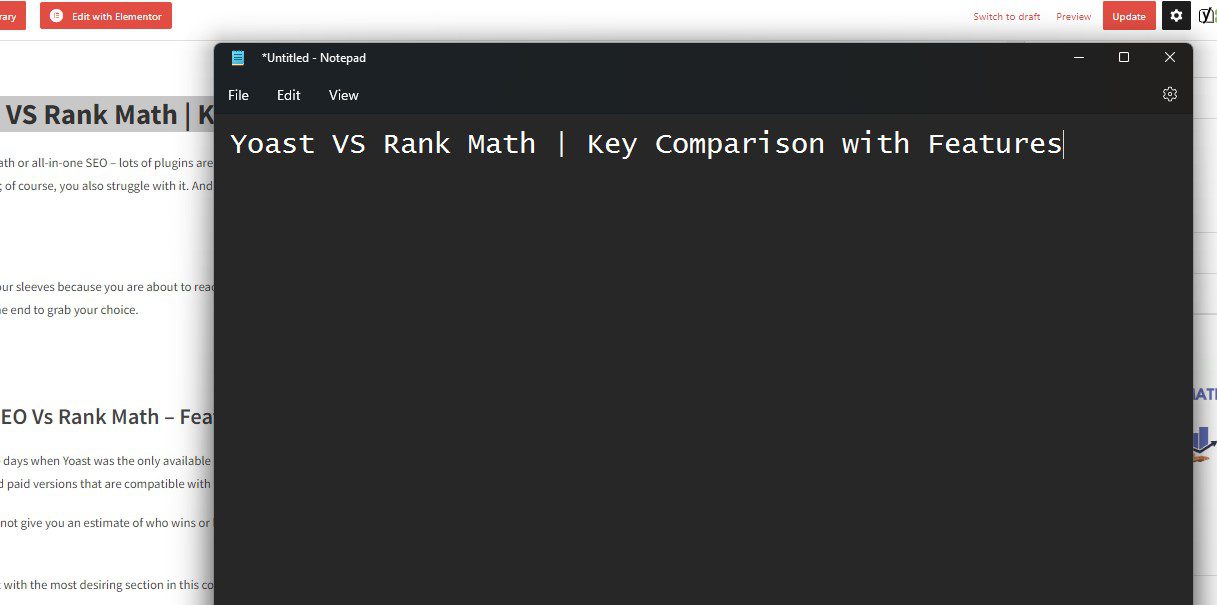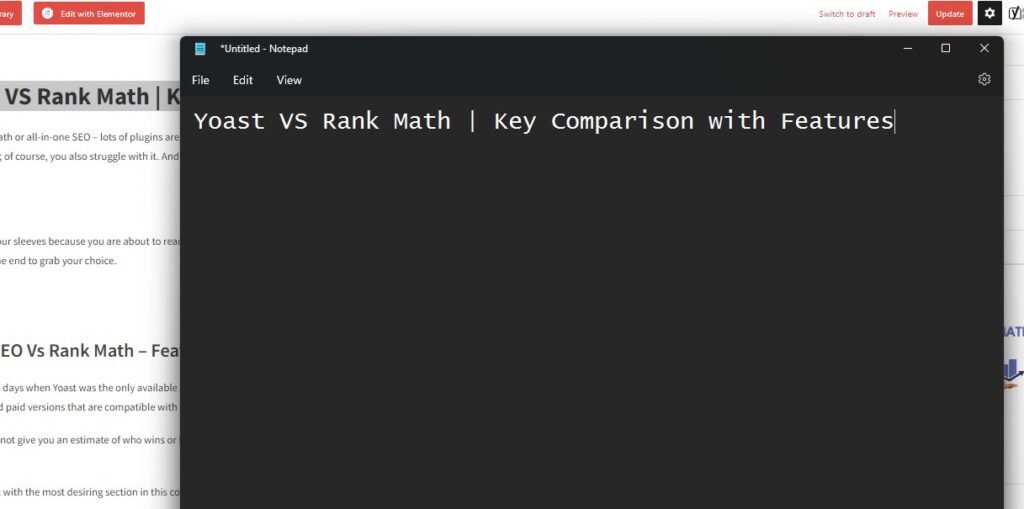 After Selecting and Copy the complete title you've to open Note pad in your Windows Operating System if you are a MAC operating System user then Your TEXT Edit is the equivalent of a notepad
Just Paste the title in Notepad or Text editor
You can see notepad will remove this random Unicode means [OBJ]
Copy from Notepad and Paste Back to the WordPress Editor
It was the simple way to remove OBJ from the WordPress post title as you can see in the attached Images
According to SOme Experts, the OBJ file IS not Good for SEO means Indirectly for Organic Traffic too, and does not look Professional on the title of the post We should remove it and I have mentioned the easiest way to remove this Random [OBJ] file you can easily do it and The take from this tutorial is that Unicode characters are added to the WordPress title and they can be removed by reformating the title using any notepad application on your computer.