Do you want to create a customized homepage with Elementor for your blog or website but are worried about how to set the elementor page as a homepage?
If so, here is some good news for you. 
Setting up an elementor page as a homepage is entirely possible now. And for this, you don't need to know any type of coding or to be an expert designer or developer.
So, what else do you need?
Don't worry. Here is our complete guide on setting an elementor or any custom-built page of your wish as a homepage. 
All you need is to stick with us till the end.
Easy Ways to Set Elementor Landing Page as Homepage
While creating a website, right after installing the WordPress theme, a page will be selected as a homepage by default. 
For example, the "Hello world" page.
However, you may wish not to use that page as a landing page. In that case, you can select a static page as your homepage.
Want to know how?
Just follow these simple steps.
Using the WordPress Dashboard:
One of the convenient ways to set an elementor page as a homepage is by utilizing the WordPress settings.
It is the simplest and one of our preferred ways to customize your site looks, which involves fewer steps.
All you need is,
Login to your WordPress dashboard using your site credentials (Logins).
From the left sidebar menu, go to the settings and find the reading settings.
Here, you will find an option for "your homepage displays."
Two options will appear: "your last post" and "static page."
Select the option for a static page, and a menu will appear to choose from.
Now from the drop-down list, simply select the elementor page you want to set as a homepage.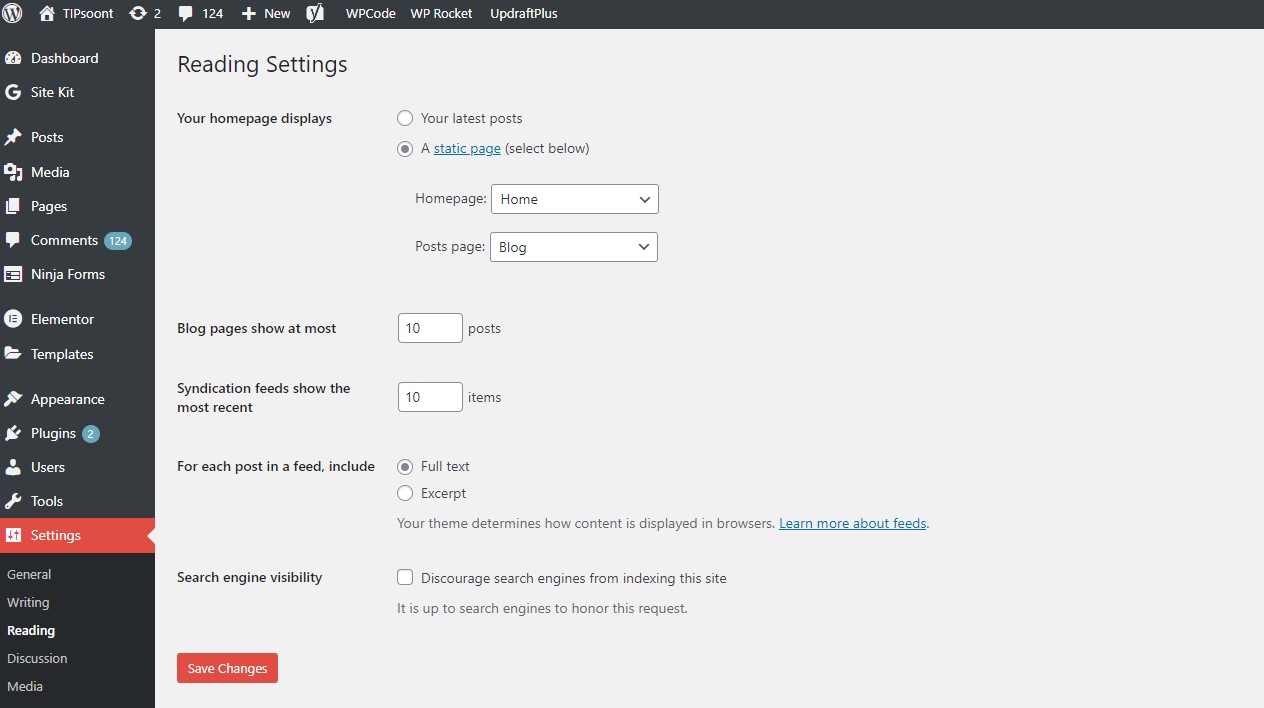 That's it! Now, don't forget to save and update the changes.
Using Theme Customizer: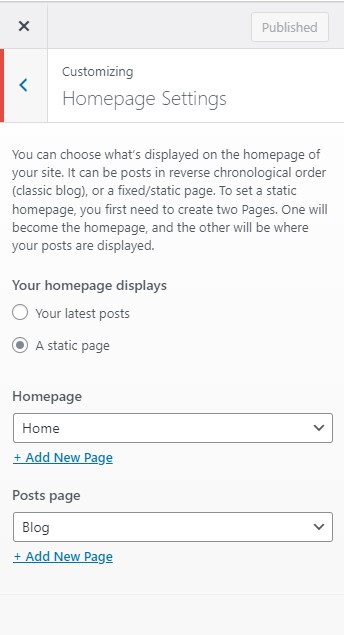 Another effortless approach to setting the elementor page as a homepage is using a theme customizer or settings.
However, the process remains the same with a slight change. 
For example,
Login to the WordPress dashboard
Next, go to theme customizer or settings.
Navigate to the homepage settings
Here, you will find the option "homepage displays."
Similarly, mark the checkbox of the static page.
Now select the homepage from the drop-down list.
Click the publish button to save changes.
Simple as that!
How to Check that Your Elementor Page is Set as Homepage?
After setting a customized page as a homepage, verifying whether it's been done is promising.
So, checking whether the elementor page has been set as the homepage is straightforward.
All you need is to go to the "pages" section from the left side menu and then "all pages." Here, you can simply verify.
Remember, a "front page" text will appear right before the page you selected as a home page.
The Bottom Line:
To end today's discussion, we must say that while setting up the elementor page as a homepage, you must create a customized page to ensure these settings work for you.
For example, if you don't have any other page inside the website, then it would not be possible for you to set a static page.
A homepage is your brand or site identity; you can not leave it as before. It's because whether you consider it or not, your potential customers or readers would end up at the homepage to check the site's authority or trustworthiness. 
So, you must be cautious if you face other issues setting up an elementor page as the home page.
Do write in the comment section; we would love to be there.
Till Next!